SingaPlural 2019 – An Unnatural Phenomena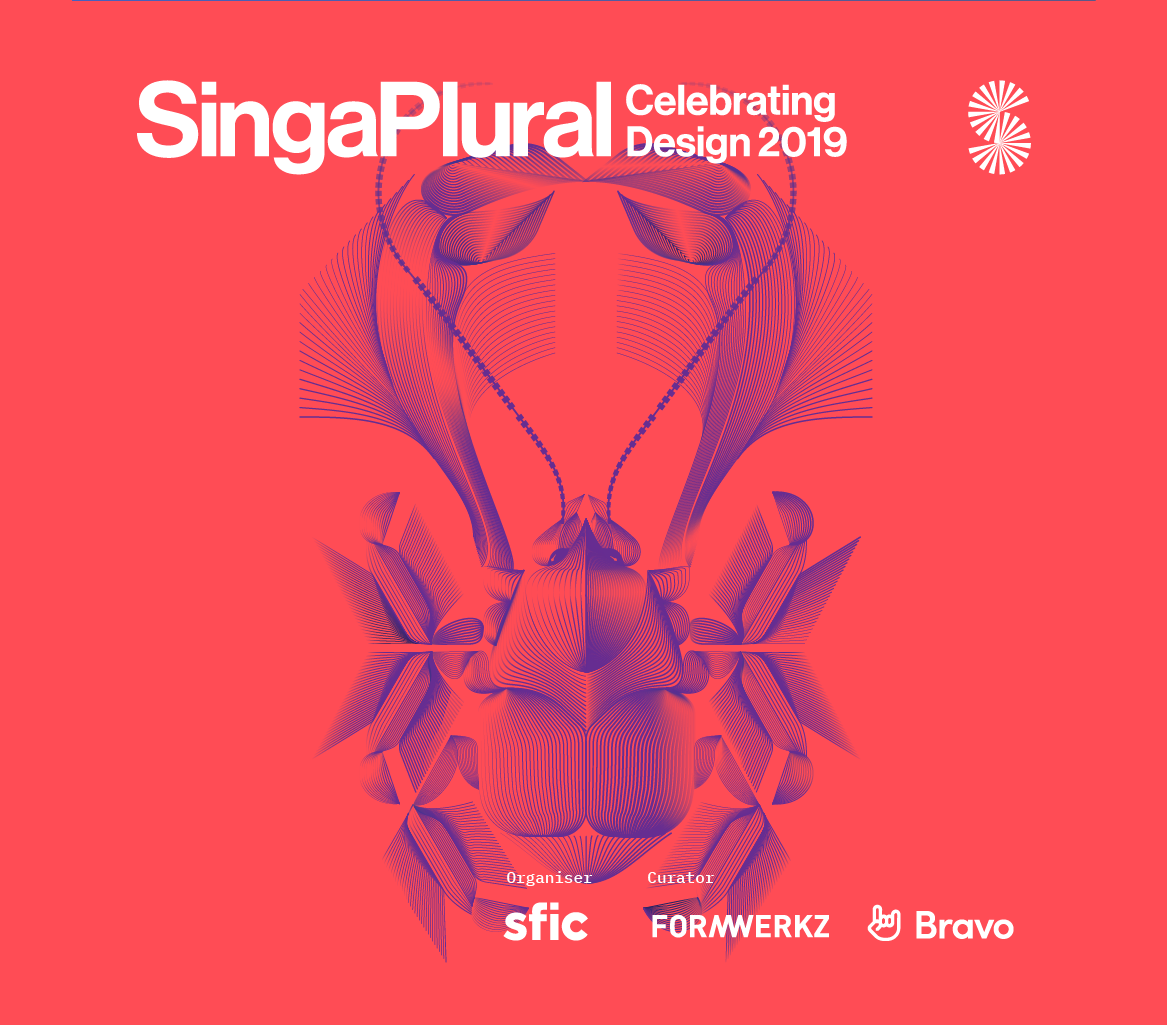 "Only when you steep yourself in unfamiliar territory and create things unbounded by disciplinary definitions, novel new 'species' can be created and inspire people far beyond the show," says Formwerkz Architects Associate Designer Eugene Kosgoron, a member of the newly-appointed curatorial team for SingaPlural 2019.
What do hairy crabs have in common with a design event that celebrates collaborations between creatives and brands?
If you are Formwerkz Architects & Bravo , there's plenty.
The newly-appointed curator of SingaPlural 2019 has an "Unnatural Phenomena" story to tell, as the over 70 attendees at the recent curatorial meet had found out.
Arresting images of marine creatures take their turn on the big screen at the auditorium at the National Design Centre on 29 August while Formwerkz Architects Associate Designer Eugene Kosgoron explains the concept behind SingaPlural's upcoming eighth edition.
"Only when you steep yourself in unfamiliar territory and create things unbounded by disciplinary definitions, novel new 'species' can be created and inspire people far beyond the show," says Eugene.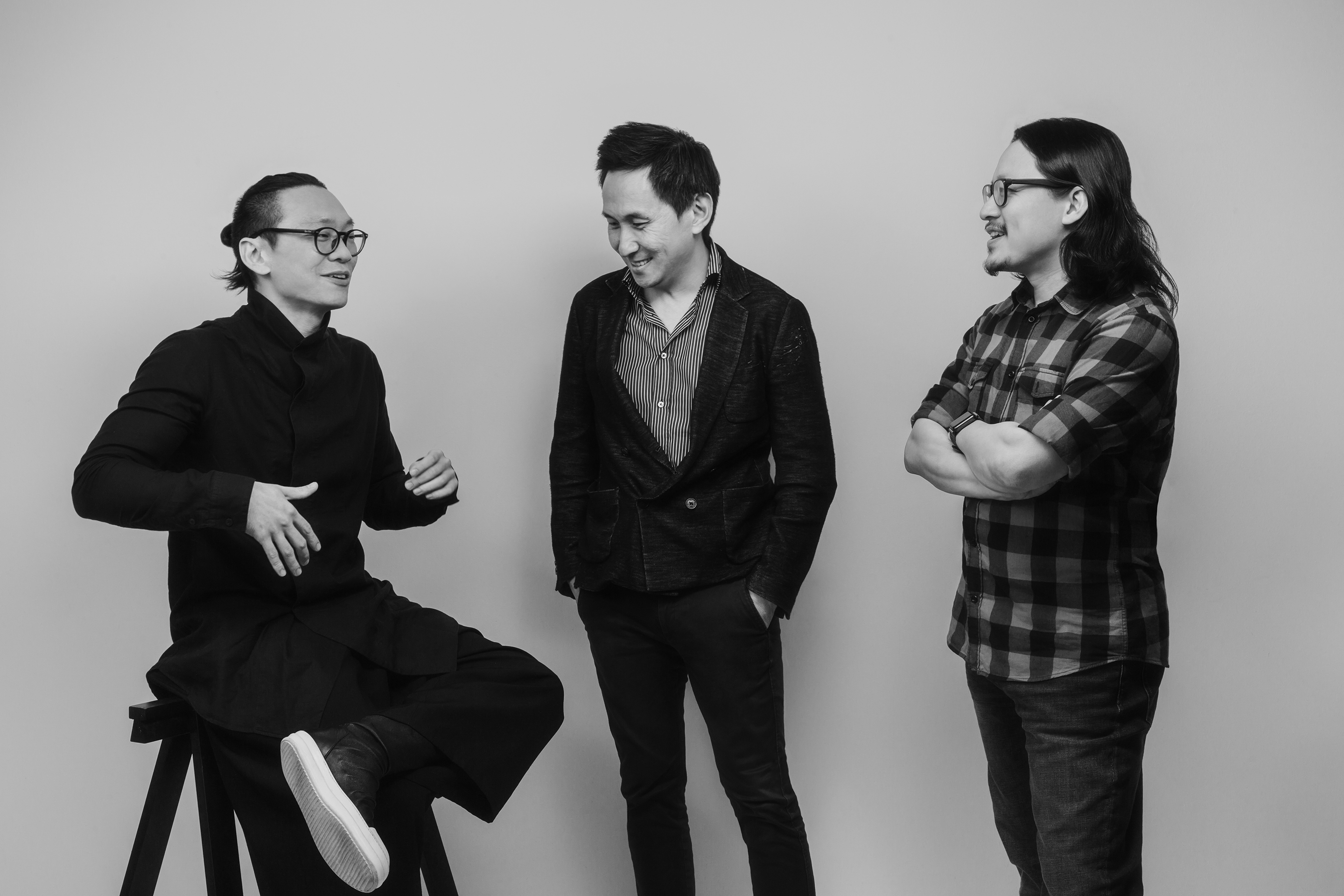 Meet the curators (from left): Eugene Kosgoron (Formwerkz), Alan Tay (Formwerkz) & Edwin Tan (Bravo).

Fresh from curating the impressive Zero One Tech Festival held in Shenzhen in July, the award-winning architectural practice hopes to turn SingaPlural 2019 into a catalyst to redefine and elevate pioneering design to a completely new level.
Co-curating with branding agency Bravo, SingaPlural 2019, to be held from 4-17 March at National Design Centre, promises to be a wholly refreshing experience.
For the curators to create an "Unnatural Phenomena", the theme for 2019, three key categories have been identified as driving forces — Changing Landscapes, Emerging Technologies and Shifting Paradigms.
In the realm of product design, there are no shortage of examples where familiar contexts and domains evolve in dealing with new rules, new inhabitants, and new opportunities.
Changing Landscapes has made possible innovative products such as the Apple iphone, which needs little introduction. A key selling feature is its sturdy Gorilla Glass display, manufactured by leading glass manufacturer Corning, and used on the iconic smartphone from its first iteration. Corning's strengthening technology was originally meant for car windshields & chemical glasses. With Gorilla Glass being developed for smartphone displays through Apple, it has entered a whole new market that it still dominates today.
In a similar vein, Dupont's Tyvek, a plastic sheet material originally meant for construction house-wrap, has found new grounds by working with different creatives, resulting in a range of lifestyle products such as sneakers, tote bags, t-shirts, wallets and lamps. Thanks to its paper-like qualities and high strength, Tyvek is a favourite material used by product designers to mimic paper and fabric.
Advancements in technology are the key driving force behind today's modern economies. A smart digital future is a given and presents many exhilarating opportunities for the creation of new products that can improve lives.
Emerging Technologies has enabled the development of new tools and techniques to provide new insights into old problems, new realms to explore, and new problems to ponder.
A case in point is Nervous Systems's 3D-printed ceramics, which uses Tethon3D to design and manufacture ceramics with a resin 3D-printer to create forms and functions impossible with this material before.
And who would have imagined that insects can be co-creators of a design exhibit?
Inspired by the silkworm's ability to generate a 3D cocoon out of a single multi-property 1-metre silk thread, the overall geometry of the MIT Media Lab's Silk Pavilion was created using an algorithm that assigns a single continuous thread across patches providing various degrees of density. Overall density variation was informed by the silkworm itself deployed as a biological printer in the creation of a secondary structure. 6,500 silkworms went to work and the result is a delicate hybrid of man-made and the natural.
Shifting Paradigms seeks to question long-held assumptions and overturn them in favour of novel approaches towards invention and innovation.
Herman Miller's Aeron chair, made in 1994, has permanently changed the aesthetic of comfort. The design prioritized ergonomics and function based on designer Stumpf's experience in gerontology.
High quality architectural facades and Polycarbonate (PC) probably do not belong in the same sentence, as the material is typically considered cheap-looking despite its high-performance features. Visitors to  the Laban Dance Centre would however beg to differ – PC's beauty & strength as a building facade have made Laban Dance Centre an architectural gem.
Creatives and brands are urged to step outside their comfort zone in Unnatural Phenomena. By engaging domains beyond their respective fields, they may find themselves pleasantly surprised.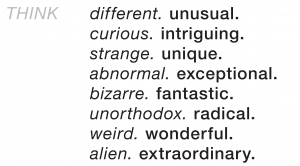 SingaPlural 2019 returns to National Design Centre from 4 – 17 March.
Look out for updates and news on its website: https://singaplural.com