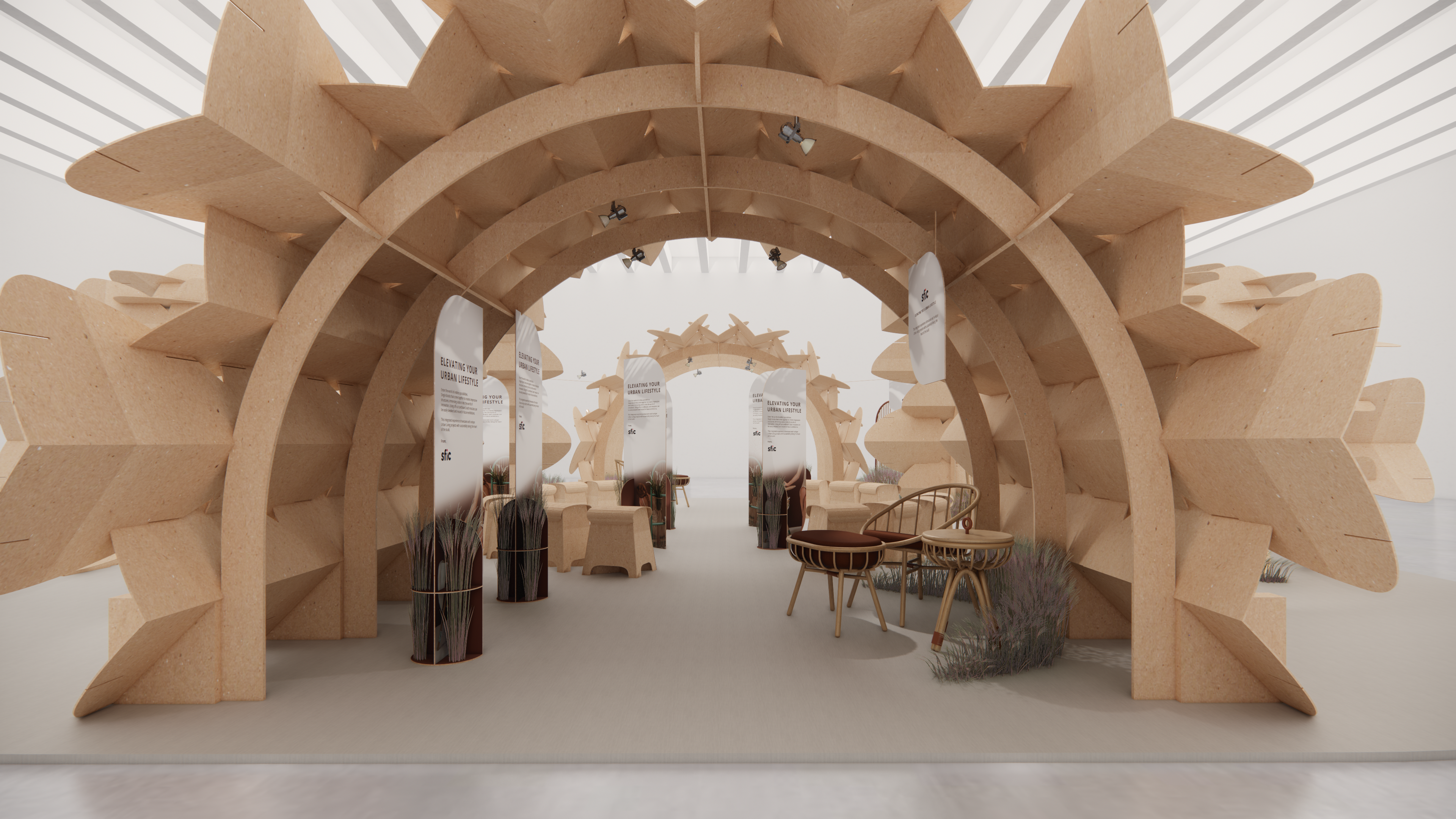 SFIC Urban Living Showcase
Urban Living Showcase @ FIND Design Fair Asia
Held from the 22nd to the 24th of September 2022, SFIC unveiled an exhibition with its participants from the Design Innovation Programme Initiative at the FIND Design Fair Asia in Marina Bay Sands. Come explore the collaborations between our local designers and manufacturers and experience the quality and ingenuity of these products commercially designed for urban living.
View our newly minted urban living collections by participating designers/brands from our Design Innovation Programme!
About the Design Innovation Programme
The Design Innovation Programme was an initiative to support SFIC's Industry Vision "to be the Nexus of tomorrow's work-life integration for sustainable Urban Living". It aimed to enhance the design capabilities of Singapore-based furniture and/or furnishings manufacturers/brands through collaboration with Singapore-based or overseas-based designers/partners, so as to harness design as an enabler for differentiation, to create Urban Living products or solutions.
---
An integrated experience showcasing each unique Urban Living showcase with sustainability at the heart of the build - come immerse yourself in our exhibition booth and experience a whole new sensorial facet of the products and exhibition.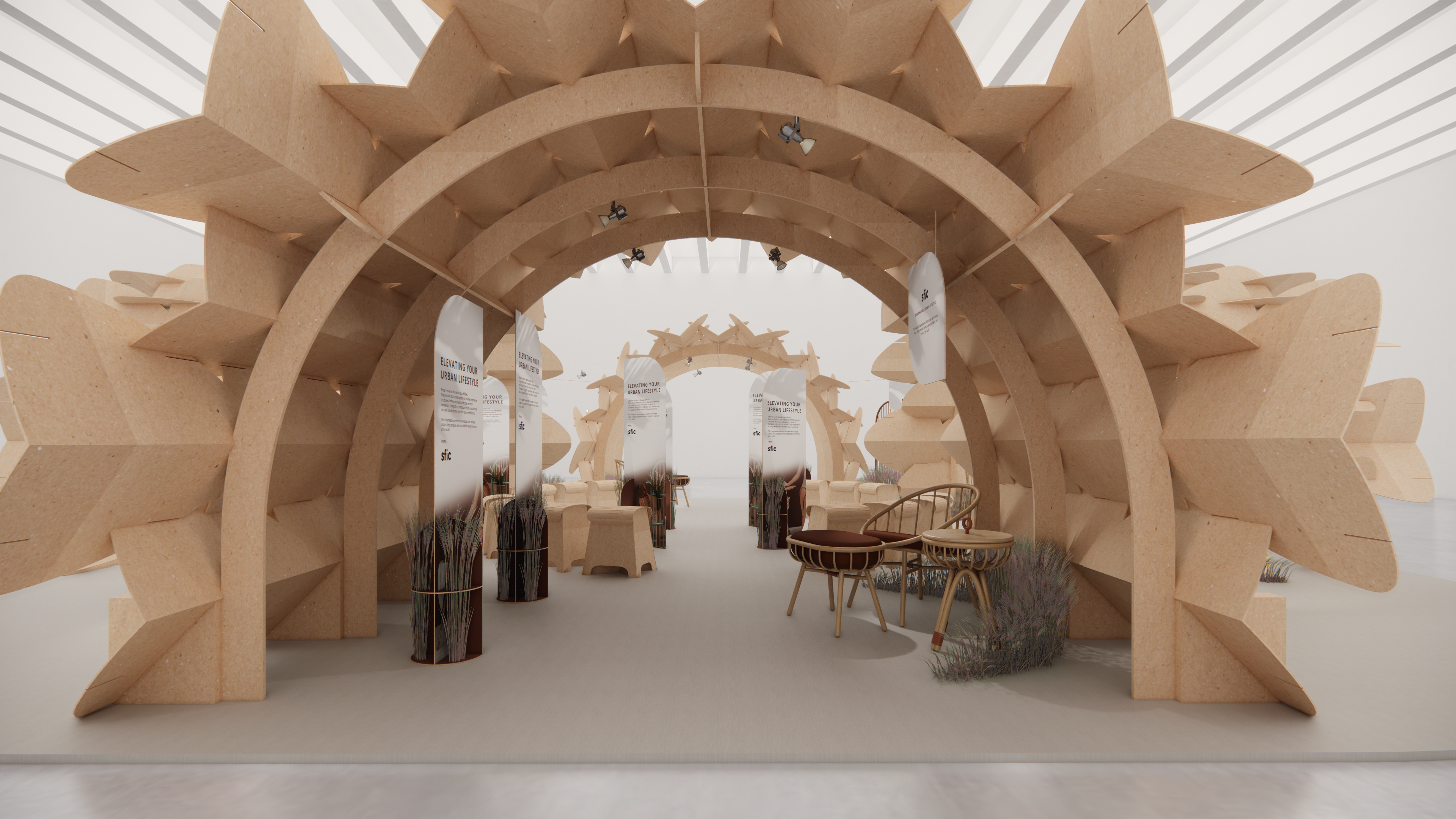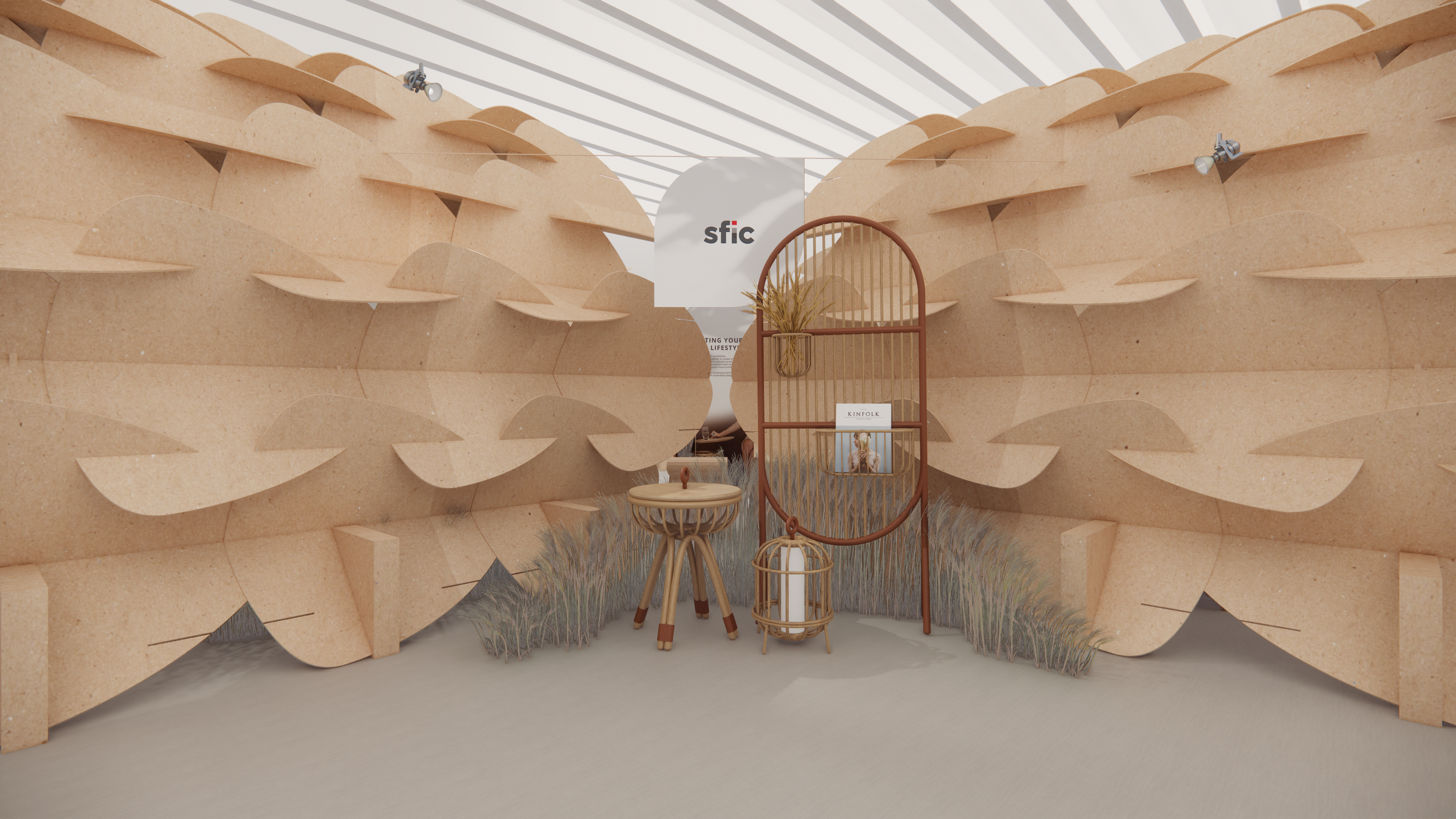 ---
Featuring multiple off-cut cardboard modules fitted together to form impressive cave structures, each piece can be easily tweaked and reused for future exhibitions.
---
Be whisked away into nature as you stand amongst the foliage found throughout the exhibition. Find products and posters nestled within bouquets of plants for that added touch of whimsical.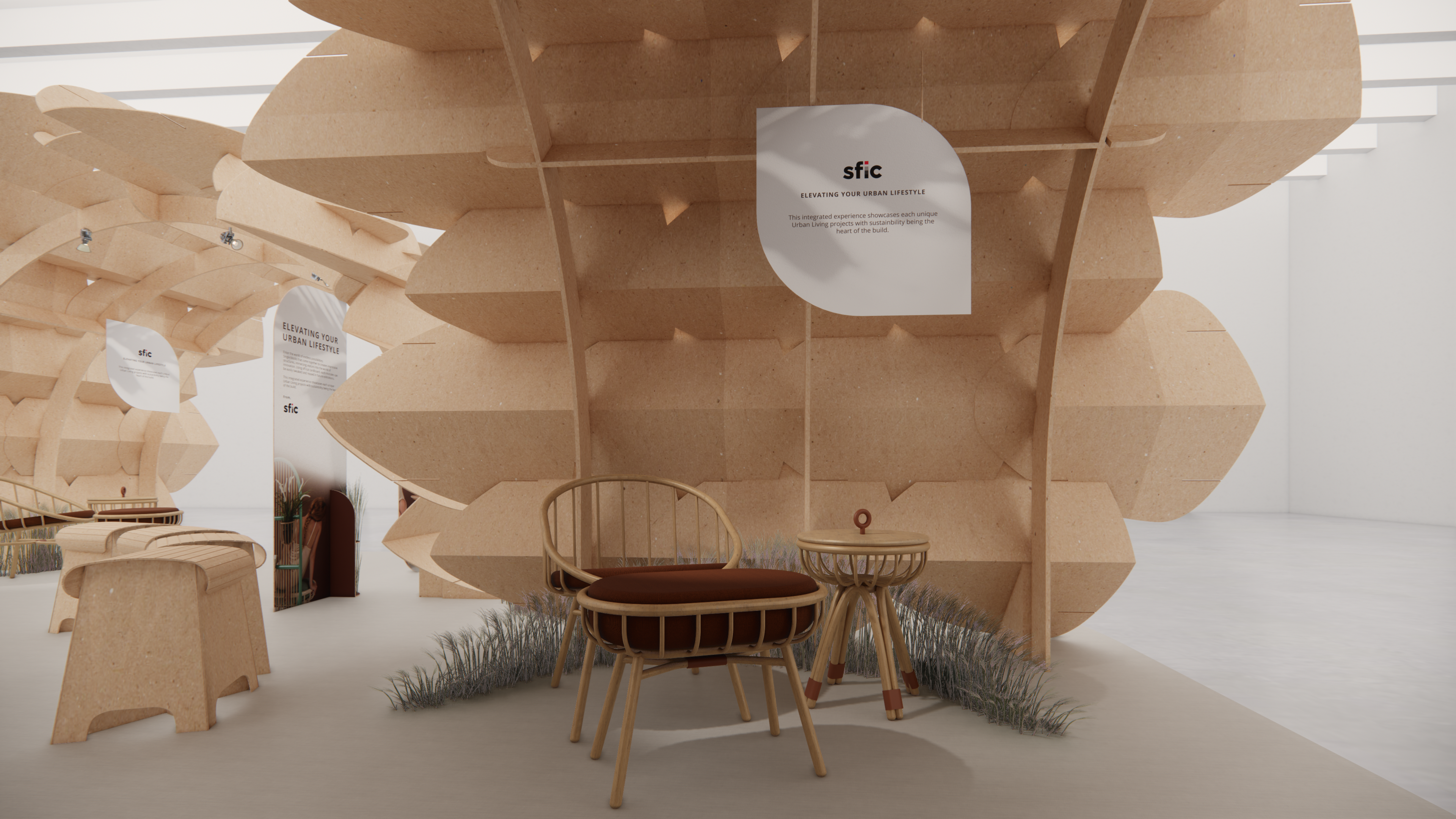 Exhibitors at Urban Living Showcase
Design Innovation Programme Participants
4plus8 Pte Ltd | TA.LE Architects Pte Ltd
ACRE Design Pte Ltd | Keiji Ashizawa Design
Air Division Pte Ltd | 
Vũ Hoàng Anh
Becheras Holdings Pte Ltd | STUCK Design Pte Ltd
Cellini Design Pte Ltd | tizumuka
Chngwood | Benny Cheng Design Office
Eilumina Resources Pte Ltd | Fraction Design Studio | Sevenvine Pte Ltd
Excel Hardware Pte Ltd | Fraction Design Studio
Falcon Incorporation Pte Ltd | Orcadesign Consultants Pte Ltd
Fur and Fur Pte Ltd | Devan | LAVA Textiles | Foshan Duo Pu Le Furniture Co., Ltd
Grafunkt Pte Ltd | Studio Juju | MUT Design Studio S.L
House of Teak Pte Ltd | Forest and Whale LLP
IM Space Pte Ltd | Shenzhen Tijio Technology Co., Ltd
JR & P (Roger & Sons) | Christophe Machet
KompasPlus Pte Ltd | Fraction Design Studio
LD Studio | Amygdala | Mutations Architectes SAS
Meisterform Pte Ltd | Partico Design
MM Galleri | Nathan Yong Design Pte Ltd
Mountain Teak | Shanghai Yuhsien Design Inc | A Balcony LLP
Natuzz Ohme Pte Ltd | Future Next Design
NextofKin Creatives Pte Ltd | Suite Interior Design Pte Ltd | Simple Woods Pte Ltd
NS Trading Pte Ltd | Studio DAM Pte Ltd
Office Planner Pte Ltd | Fraction Design Studio | Sevenvine Pte Ltd
Sam & Sara Holdings Pte Ltd | Orcadesign Consultants Pte Ltd
STAR Furniture Pte Ltd | Jarrod Lim Design | A Balcony LLP
Soundzipper LLP | Witono Halim
Superstructure SG Pte Ltd | Antimatter Studio
Synergraphic Pte Ltd | Olivia Lee Associates
The Supergood Group Pte Ltd | Gabriel Tan Studio
Verotec | Antimatter Pte Ltd | Willwin
Supporting Partners for the Urban Living Showcase