Corporate Profile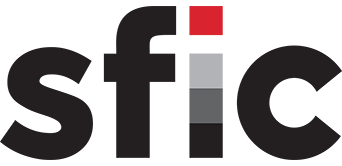 Singapore Furniture Industries Council was established in 1981 as the official representative body of Singapore's furniture and furnishings industry. Its membership comprises furniture manufacturers, interior fit-out specialists, retailers, designers, as well as materials/ components/services providers. Currently, the council represents 95% of established furniture manufacturers in Singapore, of whom 65% have subsidiary manufacturing plants in various countries across the region, including China, Indonesia, Malaysia, Myanmar, Thailand, and Vietnam.
As an aggregator and multiplier in the furniture eco-system, the SFIC plays an active role to grow and transform companies and the industry. For 40 years, SFIC has helped its members to adapt to changes in the business environment by introducing trade, talent, design development and business innovation activities, upgrading business capabilities and a focus on sustainability. Collectively, these programmes aim at supporting the SFIC's vision for Singapore's furniture industry – "To be the Asian Hub Influencing Tomorrow's Sustainable Urban Living".
The SFIC Brand Story
More than just furniture and furnishings, SFIC is about creating spaces and an entire living ecosystem. The new SFIC logo seeks to embrace SFIC's long successful history returning to its roots and foundations, yet constantly and actively shaping future living. SFIC's logo depicts a strong solid foundation on which industry members and stakeholders build and thrive upon – in connections, ideas, strategies and opportunities. The overarching appearance of the logo is of that signifying an upward ascension, representing constant growth.