Experience the hub of Singapore furniture brands that go beyond form and function to understand the needs of urbanites, their aspirations and desired lifestyles. Visitors can immerse into the different worlds of the nex-gen urbanites and experience design tailored to their lifestyles and challenges.
Visit us at:
International Furniture Fair Singapore, 9 – 12 March 2019
Sands Expo and Convention Centre
Hall D, Basement 2
Booth D480
Missed the show? Take the virtual tour here

Curator: Celine Ng, Fraction Design Studio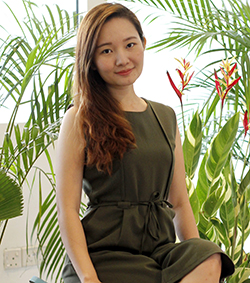 ---
Founder of Fraction Design Studio, Celine has collaborated with Swedish flooring company BOLON and Singapore furniture retailer XTRA for the annual anchor design event in Singapore Design Week – SingaPlural. Her work has also been featured alongside international design talents under "Design STARS" at the International Furniture Fair Singapore. Focusing on clients' needs, Fraction Design Studio aims to deliver honest, compelling designs through creative, offbeat explorations with its counterparts. Meandering across different design disciplines, the studio crafts its works focusing on timeless aesthetics over fleeting fads; adequacy and relevance over excess.
Work Smarter Live Better
By: 11H x Renovator Hub x Spaceweiss

Designer: Kenny Hong, 11H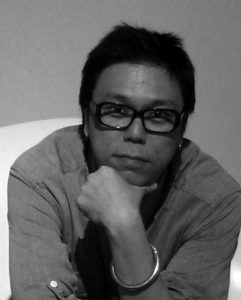 Kenny Hong is the founder of 11H, a design studio that focuses on interior and product/furniture design. He holds a Master in Design (Distinction) at Domus in Milan, Italy and Master of Arts in Design (Distinction) at the University of Wales. Prior to 11H, he started the Home Furnishing Product Development department in Design Studio Furniture Manufacturer Ltd for retailing. He was a member of the Design Advisory Panel at Singapore Furniture Industries Council (2008 – 2011), and is currently active in the Asian design scene as keynote speaker for Chulalongkorn University in Thailand (20018), International Furniture Fair Singapore 2015, Shenzhen Design week 2017, Design Bootcamp Asia (2017) and Super Campus Yangon (2018). He is presently an adjunct lecturer at National Technological University, Nanyang Academy of Fine Arts and Singapore University of Social Sciences.
---
Live. Love. Grow.
By: Re-source x Enlighten x Koncept Kreation

Designer: Li Ziqi, Re-source Design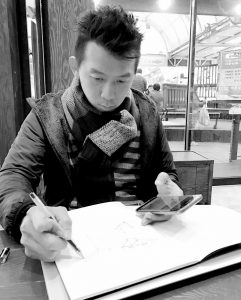 An architect by training, Ziqi has been running his multidisciplinary design practice, Re-Source Design, for over 13 years, specialising in design and sourcing of innovative materials and fabrication processes. He is passionate about breaking down barriers of traditional design by allowing individuals and businesses to gain access to more sources and inspirations, in order to push the limits of design. He serves mainly hospitality and F&B clients and takes an experimental approach to unique materials, feasible ideas and new possibilities. A keen advocate of education, he hopes to impact lives through nurturing and design thinking.
---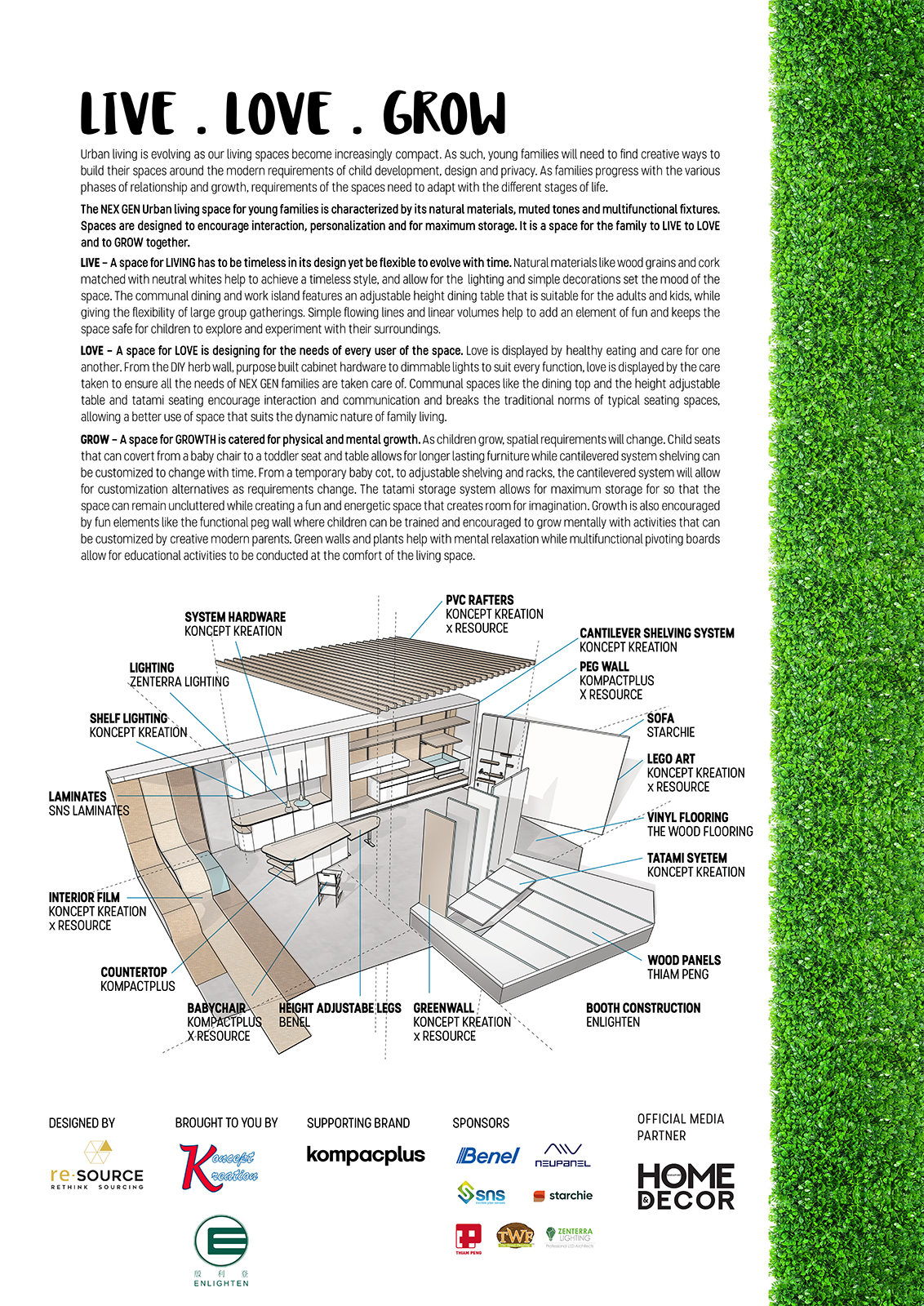 The Bachelor's Pad By: StudioNorm x OPSH

Designer: David Tham, StudioNorm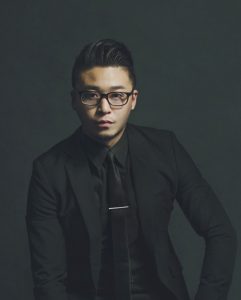 David founded StudioNorm Design Consultants in 2008 after returning from studies at the Design Academy Eindhoven in 2007. StudioNorm specialises in bespoke furniture, furnishings and interior architecture for the hospitality industry. With the launch of 'normform', the company's in-house label, StudioNorm has established itself in the international scene. David and StudioNorm are recognized by the industry through multiple awards such as 'Best Hospitality Design Firm' at the Singapore Business Awards (2017) and 'Leading Designer in the Hospitality sector' from London-based Lux Life Magazine (2018). He currently holds duties in adjunct lecturing at the Nanyang Academy of Fine Arts and Temasek Polytechnic Design School.
---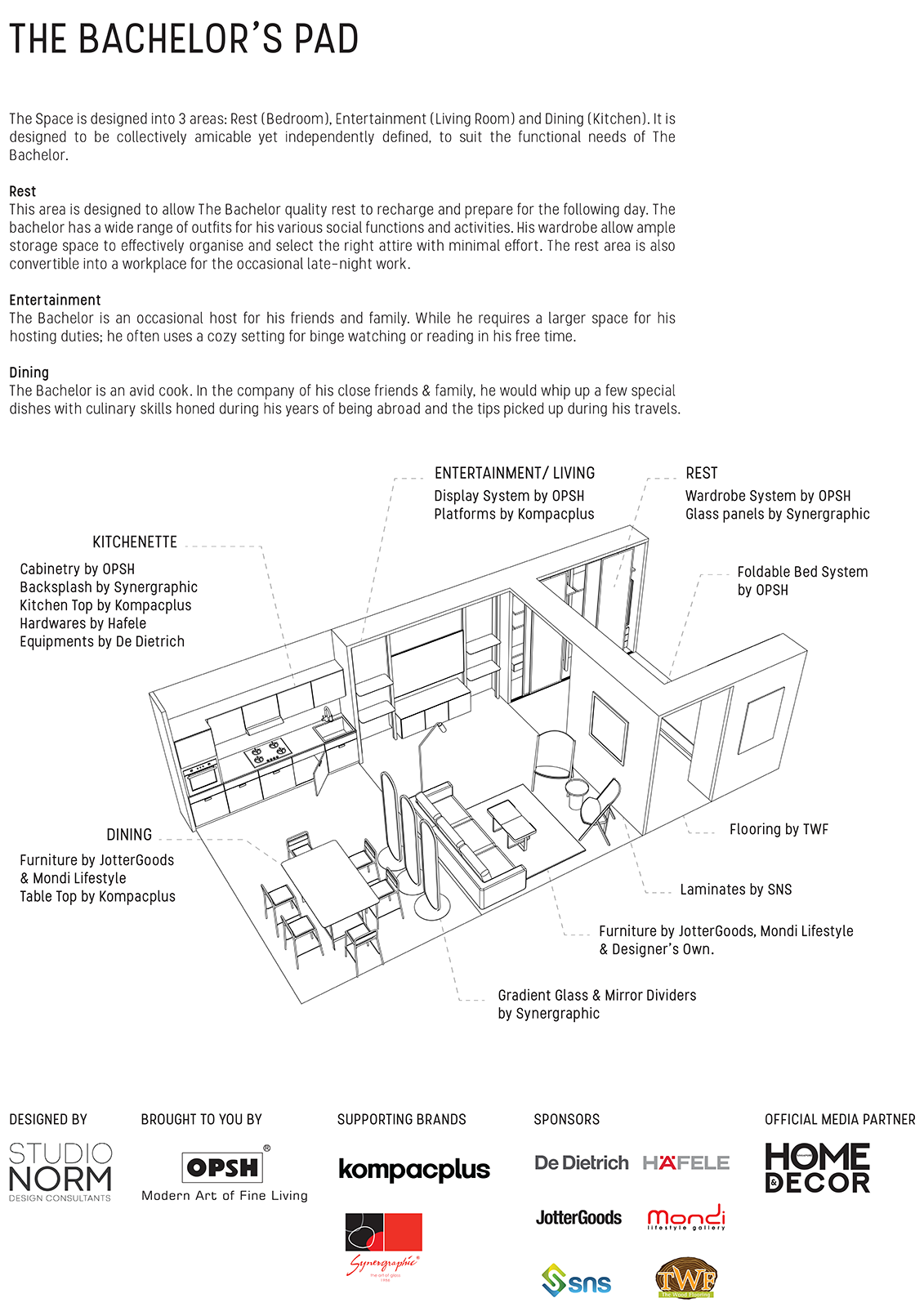 The Dreamer's Space by Benel x AK+
Designer: Alan Kueh, AK+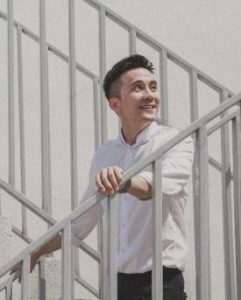 AK+ is an architecture and design firm operating across Singapore, Australia and Malaysia. Their brand is characterized by a mindful simplicity closely informed by nature, paired with an approach that is deeply rooted in tradition with a view to designing the future. What most clearly defines their practice is how they look to add lasting value through their work. AK+'s methods, with complete command of convention yet visions are unconventional; results, unique. AK+ is open, experimental, collaborative, and progressive. They exist to cultivate a meaningful culture for tomorrow.
---