Sustainability Leaders Recognition (SLR)
Organised by the SFIC, the SLR Initiative is a catalytic start to spotlight and recognise first movers that have begun integrating sustainability into their businesses, and empower them to advance further along their sustainability journey.
---
On 25 November 2022, at the SFIC's annual Dinner and Dance, five recognised companies and one special mention were announced for the inaugural run of the Singapore furniture industry's Sustainability Leaders Recognition (SLR) Initiative.
SFIC is proud to launch the Sustainability Leaders Recognition (SLR) initiative. The SLR recognises companies that have embarked on the sustainability journey in a holistic manner, as an integral part of their business mission. These companies have shown early achievements and are continually striving to improve. Through the SLR, the SFIC would like to applaud and motivate these companies, as well as encourage others to start and step-up efforts.
Recognised practices include the embrace of sustainability into business operations, products and solutions that adhere to local and global standards.
The SLR initiative aims to continuously upgrade its standards each year, given the fast moving arena of sustainability certification programmes and broader corporate sustainability.
The panel judging process has been a meaningful learning experience for both the panel and the SFIC Secretariat's sustainability team, as we had the opportunity to learn more about the sustainability initiatives implemented by some of our industry players on a deeper level. The first run of this initiative has enabled us to identify both our industry's strengths and areas for improvement in terms of sustainability reporting and evaluation. Moving forward, we have utmost faith that our industry will continue advancing our collective capabilities in sustainability reporting and reach new heights.
The Judging Panel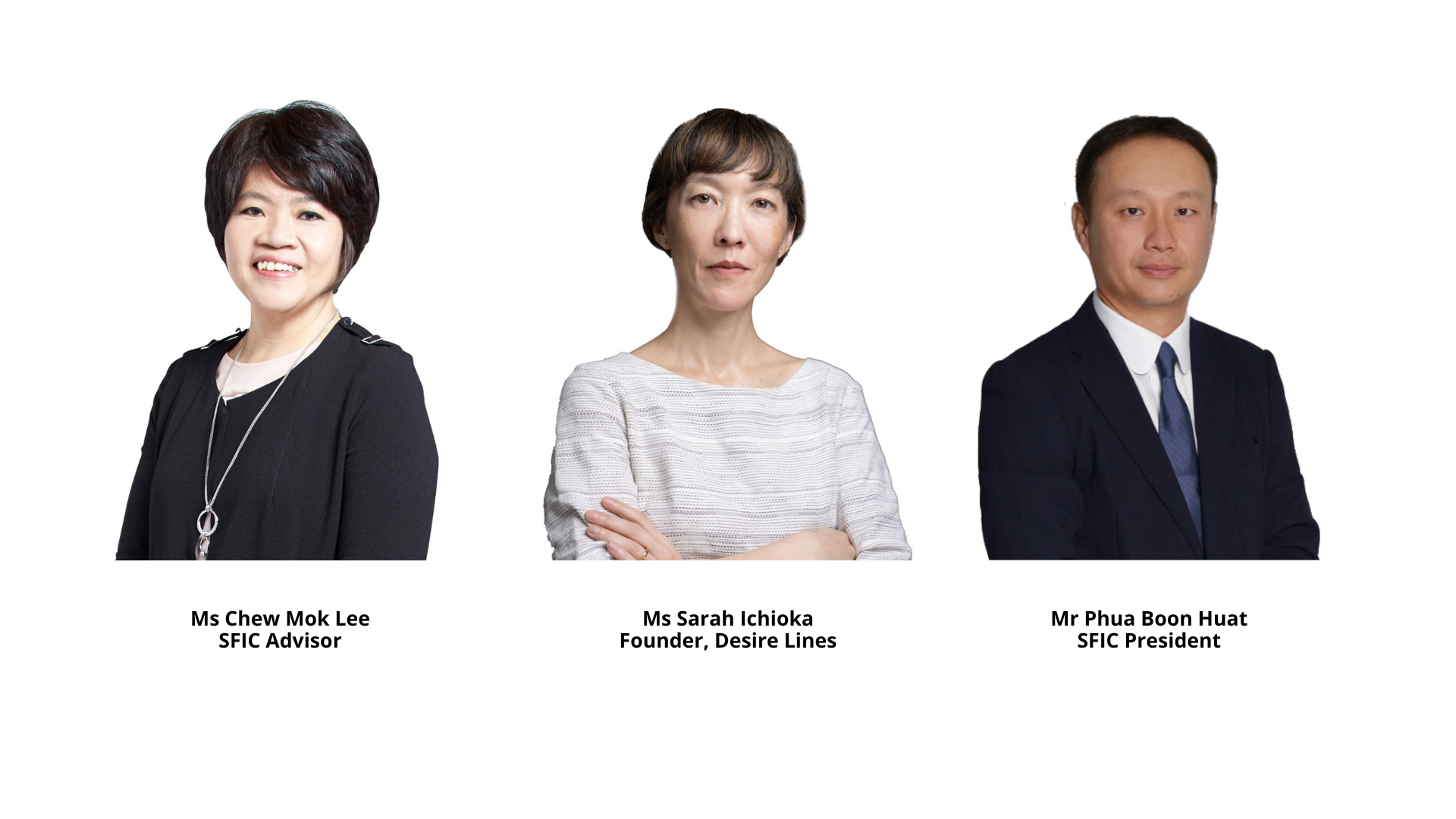 ---
The Judging Criteria
To evaluate holistic sustainability amongst our applicant companies and determine a select few leading companies to be recognised for the Sustainability Leaders Recognition (SLR) Initiative, we have developed a six-category judging criteria.
The six categories are:
Technology & Innovation

Environmentally-Friendly Materials

Circular Economy

Responsible Supply Chain

Health & Wellbeing

Sustainability Governance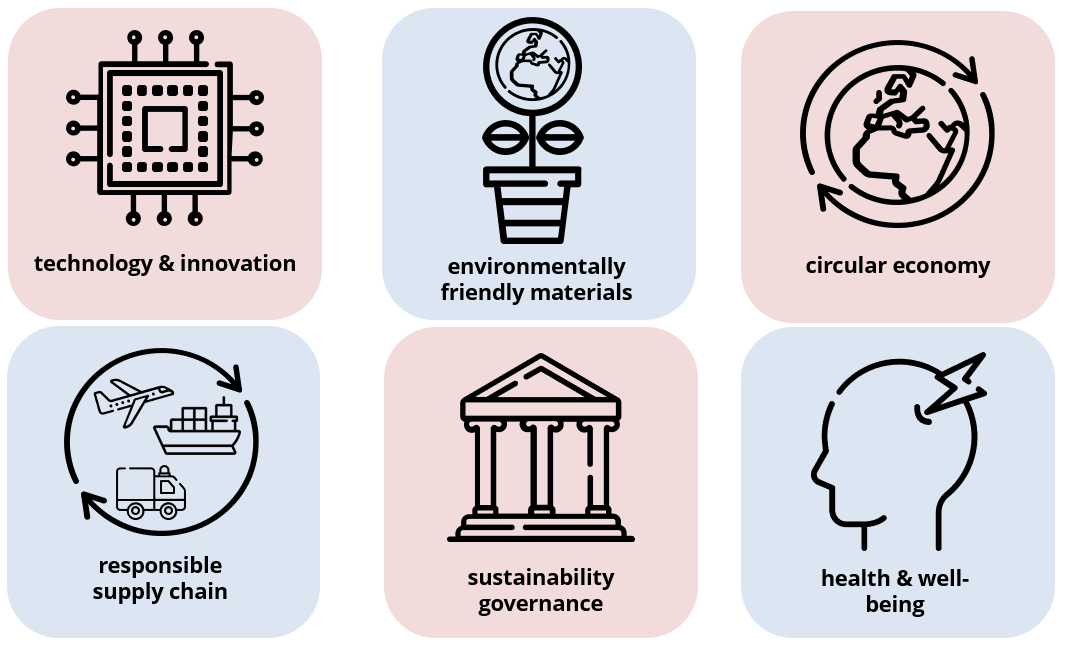 Aligning with any single criterion across the six categories will translate into one point awarded to an applicant company. The maximum possible score is 10 points.
For the Technology & Innovation category, the company needs to demonstrate investments in research and development, and how they leverage technology and innovation to advance sustainability.
For the Environmentally-Friendly Materials category, at least one initiative leveraging more environmentally-friendly materials needs to be shared.
For the Circular Economy category, companies score one point for having implemented at least one initiative that aligns with the circular economy. This includes upcycling/recycling/packaging reduction or optimisation initiatives. Companies can score another point for adhering to Packaging Partnership Programme (PPP) guidelines and/or Mandatory Packaging Reporting (MPR) regulations (if applicable), or for having implemented at least one initiative to reduce, reuse or recycle packaging.
For the Responsible Supply Chain category, one point is awarded if companies have an official Responsible Material Sourcing Policy and/or Supplier Code of Conduct for environmental and social sustainability. Another point is awarded if the company or at least one product has been awarded a sustainability-related certification, such as ISO14001 (Environmental Management Systems), FSC and PEFC etc.
For the Health & Wellbeing category, proof of relevant low formaldehyde certification(s) will reward companies with one point. Companies can gain another meet if they meet the Alliance for Action on Sustainable Spaces' recommended industry-wide low formaldehyde limit of 0.124 mg/m³ for composite wood products and 0.1 mg/m³ for adhesive products, where applicable.
Last but not least, for the Sustainability Governance category, companies are awarded one point for showing official documentation of a comprehensive sustainability governance structure, and/or sustainability report that is publicly available on the company's website. Another point is awarded for companies which have provided official documentation demonstrating that they have filled in or has plans to fill in either a sustainability checklist or data sheet, and set sustainability targets for the short, medium and/or long term. The sustainability checklist or data sheet can be either internally developed in consultation with one or more established sustainability consultants, or adapted from templates developed by SFIC for the company's unique business context and needs.
Sustainability Governance is the most crucial category and criteria amongst all six categories, as it is crucial for companies to build a strong foundation for holistic corporate sustainability. It is also key in driving the company's sustainability direction and strategy.
For future runs of the SLR, we expect companies to make most, if not all, information about their sustainability initiatives available on their website and/or product labels. This will facilitate consumers' decision-making process, as consumers become more aware about the importance of more conscious and sustainable consumption and seek more sustainable products and brands.
All of the previously mentioned judging criteria were made known to all potential applicants during the call for entries. These criteria have facilitated applicants' internal preliminary evaluation of their own sustainability initiatives, and have hopefully inspired them to start working towards aligning with more criteria in the upcoming runs of SLR.
---
Recognised First-Movers:
In alphabetical order, the four recognised first-movers are:

Koda Ltd
Koda is a well-known industry leader that has been a source of inspiration for companies to adopt more sustainable business practices. After extensive research and development, their recently launched Lush Collection accounts for multiple sustainability categories -- technology and innovation, environmentally-friendly materials and circular economy. The tables in the collection use MDF particleboards (aka strawboards) that are made from the stalks of rice and wheat plants, which are by-products from harvesting. The chairs that look and feel like solid wood are made of more environmentally-friendly materials like crushed and compressed solid bamboo. The chair upholstery, named Eco-foam, comprises of 30% foam made from plant oil or biofuels. The furniture products in the collection are coated with water-based finishing that is better for human health. The fabric is made from 100% post-consumer PET, including 95% recycled plastic bottles and marine plastic like drifting fishing nets and 5% acrylic. All packaging used is recyclable and 80% recycled.
Across their collections, Koda is replacing PE foam packaging with more environmentally-friendly honeycomb cardboard as far as possible. Koda has in place environmental and social standards for suppliers, including that of human rights. They source wood and materials from suppliers with sustainability certifications like FSC, PEFC, CARB, National Hardwood Lumber Association -- Sustainability Verification and Sustainable Hardwood Forest as far as possible. Koda's Vietnam factory is FSC certified.
In terms of governance structure, Koda has an annually published GRI-aligned sustainability report. They has a clear and comprehensive sustainability roadmap, co-developed with established sustainability consultants like McKinsey. Koda's future plans include attaining the FSC certification for their Malaysian factory and being certified for ISO 14000.
The panel looks forward to them communicating more of their holistic sustainability initiatives through both their sustainability report and consumer-facing platforms, leveraging their position as an industry leader to develop a more conscious culture of furniture consumption. We also look forward to them reducing their water and other resource consumption intensity and cutting down on their waste generation to advance towards a more holistically sustainable business model.

Matex International Ltd
Matex is a chemicals and solutions company that is well known for their focus and investments in technology and innovation. They have developed various holistic sustainability-centric products for consumers' different needs, including Megapro ECO, a salt-free dyeing system for natural fibers, and antiviral MaskPURE and Viroblock bio-based materials.
Matex is continuing to use bio-based materials for dyes and chemicals and move away from petroleum where possible. In the near future, Matex plans to work with partners to 'grow colours' and return back to nature with the use of bio-fermentation and bacteria.
In terms of waste management, Matex has been exploring the reuse of waste in manufacturing process since 2010. Some of their initiatives include recycling and reusing  their concentrated wastes within their production system. and developing waste effluent treatment systems. They hope to eventually make this commercially viable for their customers.
Matex has also partnered ZDHC Gateway in its Roadmap to Zero Discharge of Hazardous Chemicals for a more circular economy approach and is committed to help find suitable solutions for its customers to repurpose, reduce, reuse and recycle their waste into valuable resources.
In terms of supply chain responsibility, Matex is ISO 14001 certified and has pledged their support for Responsible Care – a global environmental, health and safety (EHS) initiative for the chemical industry. Matex sources locally or regionally and from responsible suppliers as far as possible and regularly updates on their sustainability initiatives and progress on the public UN Global Compact e-platform. Moving forward, Matex is exploring and updating their Supplier Code of Conduct which will align with the ten principles of the UN Global Compact.
In terms of health and safety, Matex's products are certified to OEKTO TEX Eco passport standards, besides bluesign and zdhc. Matex is also an ETAD member. Their products are largely formaldehye-free, or ultra-low formaldehyde where resin is used for cross linking. Their range of offerings include products that can be applied to textile to help capture VOC from the air.
In terms of sustainability governance, Matex has a strong sustainability governance led by their board and Sustainability Steering Committee. On top of publishing annual sustainability reports since 2018, they will be referencing SFIC's sustainability checklist and data sheet to see how they might further advance their sustainability journey. The panel looks forward to their continued efforts in increasing the comprehensiveness of their sustainability reporting and updating their goals and roadmap with external consultants.

Redwood Interior Pte Ltd
Redwood Interior Pte Ltd has a focus on health and safety -- they do not use harsh chemicals and generate zero waste water discharge during metal coating. Chemical residue is separated for spray room water to be reused. Redwood uses low-VOC water-based paints and adhesives and only procures CARB-aligned wood. As part of their efforts for a circular economy, Redwood separates metal waste for recycling and switched from Styrofoam to air-filled columns to reduce packaging.
To manage their supply chain more responsibly, Redwood has a Supplier's Code of Conduct that is reviewed annually. They use some FSC-certified materials and only procure CARB-aligned wood for their projects. Both of Redwood's factories are ISO14001 certified. Redwood is also audited regularly by clients' appointed external auditor for SA8000.
In terms of sustainability governance, Redwood has a Sustainability Committee and e-published annual ESG Report. The panel looks forward to them implementing their concrete plans to further reduce their carbon footprint and environmental impacts in the next 5 years.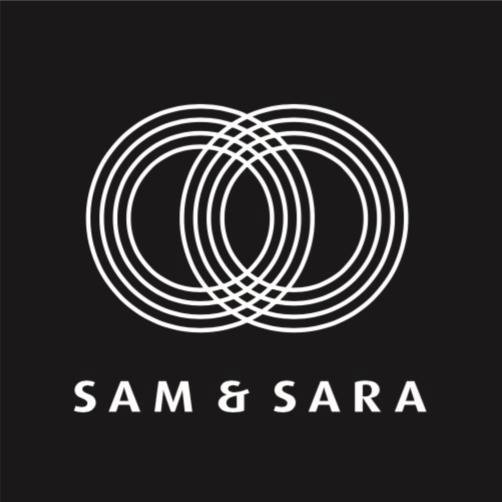 ⋮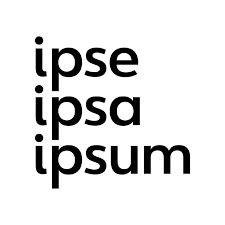 Sam & Sara Holdings Pte Ltd
Sam & Sara is recognised for their leading first-mover initiatives in developing products that focus on technology and innovation and the circular economy. For instance, their Henderson Self Watering Plant Coffee Table marries both circular economy & biophilic design concepts. Recently, they have collaborated with Memotics to incorporate sustainability into their brand loyalty programme. By tapping on Memotics' web 3 infrastructure to create #NFTs that give holders a digital identity and convey status, Sam & Sara endeavours to build a community whose members will be socially incentivised to adopt the shared values of living a green lifestyle. The company can award benefits to holders that actively engage in sustainable actions, including the purchase of their furniture, to increase the desirability of their NFTs.
In alignment with the circular economy, Sam & Sara uses waste or recycled materials, such as recycled yarn and leather offcuts, as far as possible. These now make up for more than 70% of the materials they use. Sam & Sara upcycles animal bones from butchers that would otherwise be wasted into statement bone inlay home décor and furniture pieces. They also began retailing furniture upcycled from aircraft parts and materials in Jan 2022.
Moreover, Sam & Sara uses only reclaimed wood in their furniture pieces. They appointed a waste manager in their factory in Dingapur, India to identify what materials can be reused. For instance, small wood offcuts have been identified and upcycled into new Henderson tables and other products.
Sam & Sara also makes outdoor furniture out of recycled coke cans -- lead-free aluminum which does not rust outdoors. Moving forward, Sam & Sara is continuing to explore the use of new environmentally-friendly materials like mycelium and pineapple fibres, besides the jute they currently have on offer.
In terms of packaging, Sam & Sara is working towards eradicating the use of polystyrene and introducing honeycomb corrugated structure for packaging. They currently recycle all corrugated boxes and reuse some for repackaging.
As part of their initiatives for supply chain responsibility, Sam & Sara has an official Supplier Code of Conduct that prohibits child labour and forced labour and has guidelines for worker rights, environmental protection and animal welfare. They also created and run their own Arts & Crafts (manufacturing) center in India, where they can engage with their makers on a more personal level and make better choices in the supply chain. The panel looks forward to seeing Sam & Sara Holdings attain the SA8000 certification for their efforts in social accountability.
For health and safety, Sam & Sara sources for CARB-compliant composite wood products. In terms of sustainability governance, Sam & Sara has a clear Sustainability Governance Structure, completed the SFIC Stage 2/3 Sustainability Checklist for Company Leaders, and have set targets for the short, medium and long term. The panel looks forward to seeing Sam & Sara develop and implement a more concrete sustainability roadmap to achieve their goals.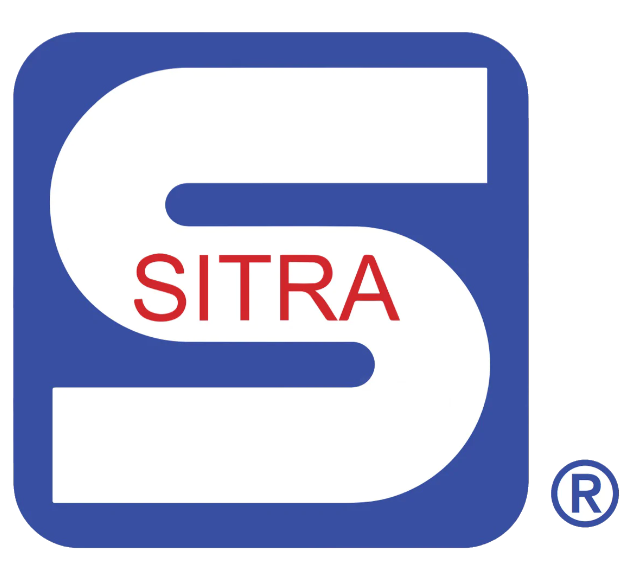 Sitra Global Pte Ltd
Sitra Global Pte Ltd constantly looks for alternative environmentally friendly materials to add to their range of offerings for projects, including Accoya modified wood. They are a strong leader in circular economy initiatives, utilising 100% of their raw materials as far as possible and recycling or upcycling 100% of their wood waste. Even saw dust collected in Indonesian factories is sold in the local market to be made into fuel briquettes and other materials.
In terms of initiatives for packaging, Sitra Global follows international guidelines as an exporter and all packaging such as pallets adhere to ISPM 15 standards. Sitra uses rejected waste to produce timber pallets for their own use.
As part of supply chain responsibility, Sitra has a responsible wood purchasing programme. 100% of Sitra's suppliers have relevant environmental certifications like FSC and PEFC.
As part of health and safety, the plywood and the glue used in Sira's products such as indoor 3D wall panels align with E0, the most stringent European standard for harmful formaldehyde emissions, and CARB, the emissions standards for California. Sitra also tests the air quality at their factory annually to ensure the well being and safety of their workers.
Sitra has a solid sustainability governance structure -- besides having a Sustainability Committee (SC), they publish annual sustainability reports and map the Group's Sustainability Factors to 9 out of 17 UN Sustainable Development Goals (SDGs). The panel looks forward to seeing Sitra keep up the good work in optimising their resource consumption across their operations.
Special Mention:

Panelogue Pte Ltd
Panelogue is specially mentioned for their leading first-mover initiatives in developing products that focus on technology and innovation and environmentally-friendly materials. Each of the innovative panels that they either research and develop in-house or import is made up of different sustainability materials with unique features.
The use of some of these materials also align with the circular economy. For instance, Panelogue uses recycled cork waste from the manufacturing process and cork -- a more sustainable material harvested from the bark of cork oak with the tree left intact.
Furthermore, in alignment with the circular economy, Panelogue collects offcuts and samples from both their operations and customers, to make new samples or extend the lifespan of samples that are still in good quality. As part of their supply chain responsibility, Panelogue sources for FSC-certified plywoods wherever possible.
For health and safety, Panelogue sources for composite wood products that align with E1 or more stringent European formaldehyde standards. Further, Panelogue uses 0% VOC bio-based resin and signed the Alliance for Action on Sustainable Spaces Low Formaldehyde Commitment Statement. The panel looks forward to seeing Panelogue develop a more concrete sustainability governance structure and sustainability goals to further advance along their sustainability journey.
 ~
On behalf of the judging panel, our heartiest congratulations to all our recognised and specially mentioned first-movers in sustainability. We are confident that your sustainability initiatives will inspire fellow SFIC members to advance sustainability, for our people, planet and prosperity.
Thank you.
Sincerely,
SFIC Secretariat (Sustainability Team)
---