SFIC Roadmap: Growth Asia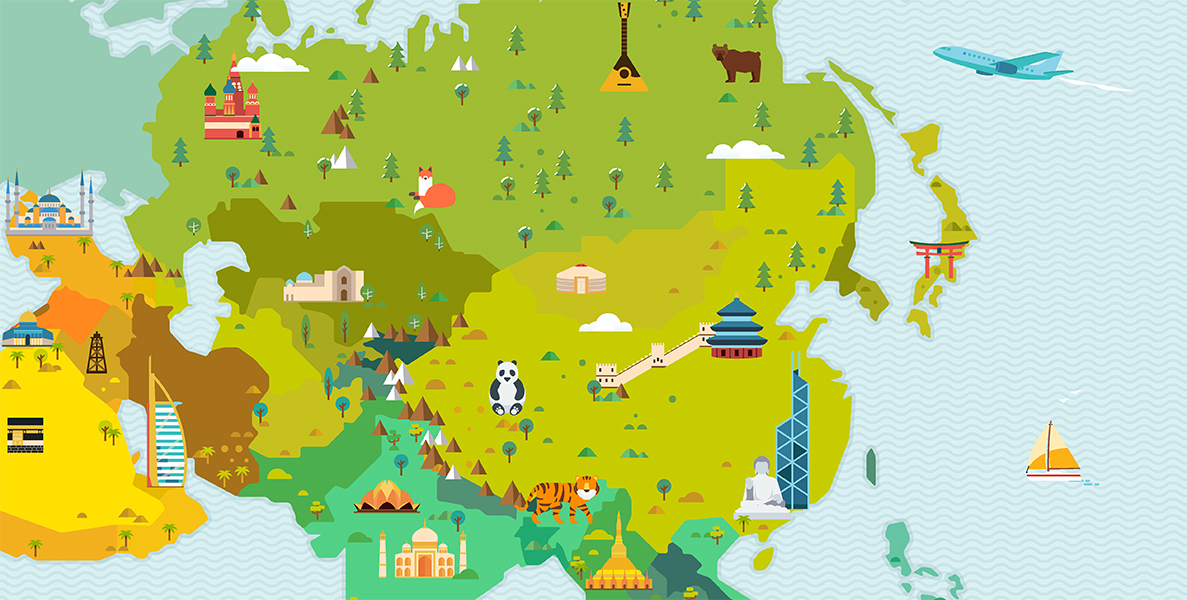 The SFIC 2021 Roadmap's Growth Asia pillar aims to further strengthen our industry presence in Asia by helping local companies expand beyond Singapore, with China being the primary focus.

Over 50% of the world's urban population living in Asian cities and 440 cities in emerging economies will account for 50% of global GDP growth by 2025.
With the next chapter of living largely written by Asia's burgeoning urban middle class, it is only natural that one of the three pillars of the recently launched Singapore Furniture Industries Council (SFIC) 2021 industry roadmap casts the spotlight on Asia.
Ever since China has embarked on the capitalist path with economic reforms enacted in 1978, its growth has been nothing short of phenomenal. It is now the second-largest in the world with some experts predicting that it will overtake the U.S. economy in this century. From Western tech giants including Amazon and Google to taxi hailing app operator Didi Chuxing, there are no lack of foreign enterprises hoping to enter the largest market in Asia.
Over the years, Singapore brands have made successful inroads into China and among them are our industry players such as Commune which now boasts a fleet of 43 retail stores with future plans to add more than 100 outlets by 2020. An omni-channel strategy for China developed in partnership with Enterprise Singapore (ESG) is also in the pipeline for its next stage of growth.
Key international trade fairs such as the Furniture China and China International Furniture fair (CIFF) have helped our industry players create brand awareness and  garner sales. The recent shows at Dongguan, Guangzhou and Shenzhen have also proved to be a hit for Star Furniture,  Koda Ltd and Commune, with its high human traffic at their booths and strong interest from potential buyers. SFIC and its members  have been participating at such established fairs for years.
The SFIC 2021 Roadmap's Growth Asia pillar aims to further strengthen our industry presence in Asia by helping local companies expand beyond Singapore, with China being the primary focus.
To support local companies on regional market expansion, SFIC also organise trade missions that enable participating companies to experience market dynamics and consumer trends first-hand while exploring potential partnerships in the targeted overseas markets.
Next month, players from  the Retail and Manufacturing Clusters  will join SFIC and ESG on a business mission to Shanghai from 16th – 20th May to meet with leading Chinese furniture mall operators as well as paying visits to novel retail concept stores and attending a local trade association seminar.
While China may be hogging the limelight as an investment haven, closer to home, there are also opportunities in our neighbouring countries.
Philippines' economic performance was highlighted by the International Monetary Fund (IMF) as one of Asia's best-performing economies in the third quarter of 2017 with an annualised growth rate of 6.9 per cent. With a continuing strong growth in the residential and commercial property markets, and the latest New Clark City development project in the North of Manila, the Philippines present vast opportunities for our furniture industry to tap on, especially for contract manufacturers and retailers.
The Asia and Pacific region continues to be the leader of global growth, delivering strong growth even in the face of widespread concerns about growing protectionism, a rapidly aging society, and slow productivity growth, according to the IMF's latest regional assessment. According to its Regional Economic Outlook for Asia and the Pacific, the region will continue to be the leader of global growth, remaining strong at 5.4 percent in 2018.
The SFIC Philippines trade mission in June this year promises to be a packed itinerary  for players in the Contract Manufacturing and Supporting Industries Clusters. Jointly organised with ESG, it offers ample networking opportunities with potential business partners as well as strategic visits to establishments of interest such as providers of fit-out solutions, developers and franchisees of top brands.
As a microcosm of city living and an Asian cultural melting pot, Singapore is poised to leverage on its special city-state DNA to become the Asian hub for urban living solutions.
Imagine an active hub of Singaporean furniture brands offering urban living solutions that align with Asian Urbanites' aspirations and desired lifestyles. With business agility in their DNA; enterprises will continuously explore regional opportunities, and will rapidly experiment and launch innovative urban living solutions across diverse platforms.
Critical Success Factors (CSF)s for this pillar include having appropriate platforms that showcase the industry's urban living solutions as well as a strong working relationship with the Singapore government and other relevant stakeholders to promote the industry's urban living proposition. For a long time, Singapore furniture brands' trusted & quality reputation has served the industry well, but in the face of changing consumer needs and competition such as China's ambitious Made in 2025 strategy that threatens to deliver high-quality and innovative products, ''trusted'' alone will no longer suffice.
Our industry dream will certainly require a concerted effort involving multiple stakeholders but not unachievable.
This article is the second of a series of articles on the three pillars of SFIC's 2021 Roadmap. Click here for SFIC Roadmap: Urban Living
Next Issue: SFIC Roadmap – Business Agility