Singapore Furniture Industry Awards 2013
The named awards are presented to recognise and profile an enterprise's capabilities.
Award categories include:
The Furniture Manufacturer Award
The Furniture Retailer Award
The Interior Builder Award
The New Entrant Award
Outstanding Individual Award
Objectives:
Promote entrepreneurship within the furniture industry
Profile local enterprise capabilities in:
Internationalisation
Manufacturing
Retailing
Contract manufacturing
Recognise the vital contributions made by companies to the Singapore economy
The SFIA Hall of Fame Award
The SFIA introduces the Hall of Fame Award this year to commend and honour individuals and enterprises in the industry that are truly deserving and outstanding. The individual or enterprise will be inducted into the prestigious Hall of Fame upon winning the Gold Award thrice in any of the 5 Categories.
The criterion is dependent on achievements since SFIA 2003. It is not compulsory to win in three consecutive editions of SFIA to be inducted into the Hall of Fame.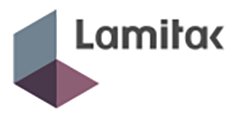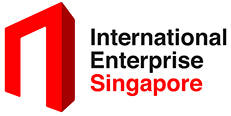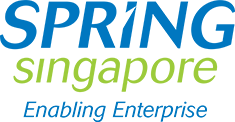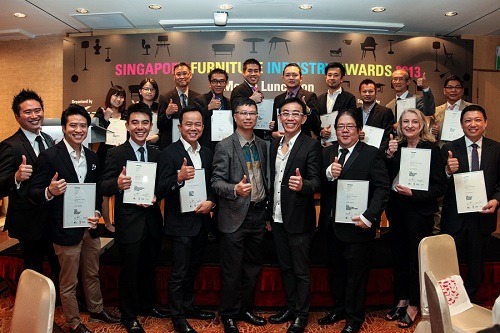 Front Row, Left to Right: Mr. Joshua Koh & Mr. Julian Koh | Commune Lifestyle Pte Ltd, Mr. Gan Shee Wen | Koda Ltd, Mr. Alex Wee | Kingsmen Projects Pte Ltd, Mr Neo Sia Meng | Chairman of SFIA 2013, Mr Ernie Koh |SFIC President, Mr. Johnston Chia | Serrano Holdings Pte Ltd, Mrs. Suzan Jensen | Teak and Mahogany Pte Ltd, Mr. Michael Soh | Redwood Interior Pte Ltd
Back Row, Left to Right: Ms. Chua Su Chin | Comfort Design Pte Ltd, Ms. Tan Geok Cheng | Smootree Holdings Pte Ltd, Mr. Goh Theam Yew | Cheng Meng Furniture Group (Pte) Ltd, Mr. Desmond Tan | D'Galleria Pte Ltd, Mr. Wong Kum Chuen | Novox Inc Pte Ltd, Mr. Alan Ng | C&R Interiors Pte Ltd, Mr. Jefery Kurniadidjaja | Grafunkt Pte Ltd, Mr. Michael Toh | Air Division Pte Ltd, Mr. Kesavan Choo | Cheng Meng Furniture Group (Pte) Ltd, Mr. Henry Choo | DHdeco Pte Ltd
The Furniture Manufacturer Award
GOLD: Serrano Holdings Pte Ltd
SILVER: C&R Interiors Pte Ltd
The Furniture Retailer Award
GOLD: Teak & Mahogany Pte Ltd
SILVER: Grafunkt Pte Ltd
BRONZE: Air Division Pte Ltd
The Interior Builder Award
GOLD: Redwood Interior Pte Ltd
SILVER: Cheng Meng Furniture Group (Pte) Ltd
BRONZE: DHdeco Pte Ltd
The New Entrant Award
GOLD: Commune Lifestyle Pte Ltd
SILVER: Novox Inc Pte Ltd
BRONZE: D'Galleria Pte Ltd
The Outstanding Individual Award
GOLD: Mr. Gan Shee Wen, Vice President – Marketing |Koda Ltd
SILVER: Mr. Goh Theam Yew, Senior Project Director |Yew Cheng Meng Furniture Group (Pte) Ltd
BRONZE: Ms. Chua Su Chin, Procurement Executive | Comfort Design Pte Ltd
BRONZE: Ms. Tan Geok Cheng, Home Project Executive | Smootree Holdings Pte Ltd
The Hall of Fame Award
Kingsmen Creatives Ltd