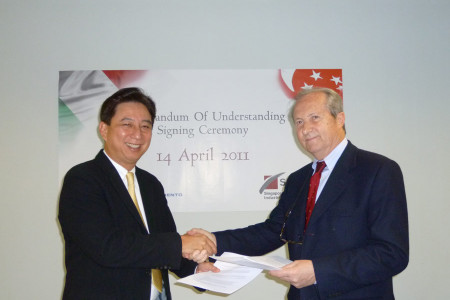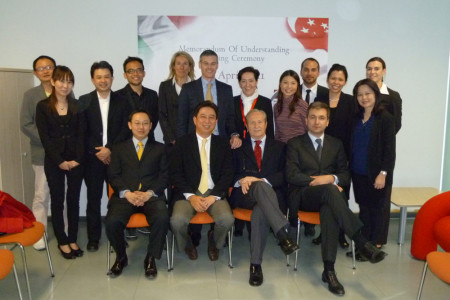 Launched Hospitality 360° and Deco Asia to co-locate with the annual IFFS/AFS.
IFFS/AFS, Deco Asia and Hospitality 360° exceeded expectations with record visitors and sales. The trilogy of shows welcomed 536 exhibitors from 24 countries and 20,873 visitors from 112 countries as well as garnered US$289 million spot orders and US$3.02 billion follow-on sales.
Singapore Furniture Industries Council (SFIC) and Federmobili, the National Association of Furniture and Furniture Shops in Italy, signed a MOU on 14 April 2011. The MOU will promote better understanding, encourage knowledge-sharing and create further partnership opportunities between Singapore and Italian furniture players.
Singapore Furniture Industries Council (SFIC) and China National Furniture Association (CNFA) based in Beijing, signed a MOU on 06 July 2011. The signing of the MOU will ink the commitment between both countries to collaborate on programmes and improve industry practices in three major aspects: Information Exchange and Bilateral Business Collaboration, Design Development and Professional Training.