There's no other game that combines business and pleasure as elegantly as golf.
On 2 September 2016, over 140 industry players, SFIC members and business associates gathered at the Raffles Country Club for the 23rd edition of SFIC Golf Tournament. What better way to spend a friday afternoon than teeing off amidst lush green scenery and hanging out with your golf kakis? A much-anticipated affair, the annual event saw both familiar and new faces keen to bond over a shared passion.
After a quick lunch, avid golfers wasted no time in getting into the action. Most of the flights were booked by individual companies, with up to as many as four flights booked for some. To add to the fun, a special side game "Hit the Green" located at Hole no. 2 offers golfers a chance to win in a lottery pool to be conducted over dinner, if their ball lands on the green. Most of the golfers gamely participated; afterall, $10 per person is a small contribution for a bit of added excitement.
Like previous years, the best players could walk away with a cool $100,000 Hole-in-One cash prize sponsored by Mitsubishi Electric Asia, or a Crafter 50 TDI MT vehicle sponsored by Volkswagen.
After sweating it out and hitting the showers, the golfers convened at the banquet hall for a sumptuous Chinese dinner. With a live band belting out beloved classics to enhance the overall mood, it was all smiles all around. Everyone walked away a winner, whether it's a lucky draw prize or having spent the day.
Prize Winners
Nearest to Pin: Desmond Chen Y.H (Hole 2)
Nearest to Line: Ricky Lim (Hole 18)
1st: Ong Jun Sheng
2nd: Daniel Soo Kim Boon
3rd: Henry Lim
4th: Tan Ti-Loen
5th: Tsai Sun Que
6th: Jackson Lee
7th: Andrew Ng
8th: David Lum
9th: Eric Tham
10th: Jeffrey Tan Wee Hong

Silver Sponsor: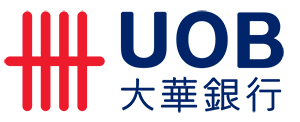 Hole-In-One Sponsor (Cash):
Hole-In-One Sponsor (Vehicle):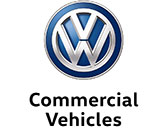 Pico Art International
Agility Fairs & Events Logistics
DriveMyWeb by Conversant Solutions Pte Ltd
Employment and Employability Institute,e2i
Field Catering and Suppliers
Goh Jin Hin
Indah Puri Golf Resort
Marshall Cavanish Business Information
Scotchguard by 3M
Singapore Expo
True Fitness
Yummihouse
BDO