Sol Awards
Sol Awards 2023
Honouring Industry Achievers & Excellence
Originally incepted as the Singapore Furniture Industry Awards (SFIA) from 2003 to 2013, the SFIC will be bringing back the Awards to honour outstanding industry individuals and enterprises who have made significant contributions to the furniture industry in Singapore.
The word "Sol" refers to "the sun" in several languages, the ultimate source of light and energy.
Just as the sun illuminates the globe, the Awards strive to cast a radiant spotlight on outstanding companies and individuals who embody brilliance, vitality, inspiration, and noteworthy achievements within their respective domains.
The name is also selected for its global appeal, honouring achievements that surpass cultural barriers and highlighting the Awards' potential for regional expansion.
SOL Awards 2023 Winners
Join us at SFIC's 42nd Gala Dinner on 17 November 2023 to celebrate and honor the winners during the awards ceremony. Limited number of seats available, reserve your tickets by clicking here.
All-Star Enterprise

Gold Winner

Kingsmen Creatives Ltd
From crafting captivating cosmetic counters to designing spaces, Kingsmen Creatives stands as a global creative force.

It is a well-known stalwart of the industry that works with the Gold standard in mind – earning them the well-deserved Gold award in the All-Star Enterprise category of the Sol Awards 2023.

Over its remarkable 47-year journey, Kingsmen Creatives has garnered trust to be a preferred partner for the world's luxury brands. The Company takes pride in creating world-class experiences and events, many featuring unique intellectual properties that have earned global accolades. With robust digital capabilities, they have expanded to 18 locations worldwide.


Silver Winner

Redwood Interior Pte Ltd
Renowned for constructing world-class luxury brand stores and experiences, Redwood stands out for its unwavering commitment to environmental protection in its processes.

During the lockdown in the pandemic when production was hindered in Malaysia, Redwood strategically mitigated disruptions by rerouting manufacturing operations to their full-fledged manufacturing facility in Singapore.

It therefore comes as no surprise that they have all the qualities needed to be included in the All-Star Enterprise category of the Sol Awards 2023. Their Silver ranking comes as an acknowledgement of the innovation and standards they show, and the judges recognise great potential in their young leaders as well, as they look forward to see how far they progress in the next edition of the Sol Awards.


Bronze Winner

Grandwork Interior Pte Ltd
Grandwork emerges as a strong contender for this category, proving its prowess as a key industry player. Their commitment to trust and professionalism in client management is evident. With over 27 years of experience, Grandwork remains steadfast in timely delivery, quality products, and surpassing customer expectations.

As a global leader in premium and eco-friendly contract furniture, Grandwork continuously introduces new and innovative ideas, incorporating formaldehyde-free materials for the Japanese market and implementing them in all products.

The Bronze title underscores the Company's dedication to delivering responsible solutions globally.


Experiential Excellence
Gold Winner
Scanteak Singapore
Scanteak clinches the prestigious Gold in Experiential Excellence, epitomising its "Feel at Home" commitment.

Renowned for crafting quality, sustainable products and pioneering AI solutions which they named Aiden, Scanteak sets a benchmark for memorable customer experiences.

With over 180 stores and three distinctive brands, including Scan Komfort and Scan Living, they prioritise family-centric products and tangible experiences, evident in undeniable customer satisfaction.


Silver Winner
Commune Lifestyle Pte Ltd
Commune secures the Silver for exceptional contributions in creating immersive retail experiences.

Beyond engaging the five senses, Commune strives to capture the sixth as well – which is the heart's emotion – in meticulously crafting their customers' in-store experiences. Complemented by strong, modern furniture concepts, Commune consistently offers unique in-store journeys, forging a robust connection between brand and consumers.

This recognition underscores their commitment to elevate furniture retail into a memorable 360-degree experience.


Bronze Winner
Sam & Sara Holdings Pte Ltd
Sam & Sara proudly secures the Bronze title in this category, marking a creative distinction in delivering outstanding customer experiences. Their success lies in offering well-designed sustainable products, easily visualised in clients' homes through AR. The synergy of AI and human refinement allows cost-effective customisation, setting them apart in the competitive market.

This award recognises Sam & Sara's commitment to excellence, establishing a high standard in experiential retail within the furniture industry.
---
Innovation in Design
Gold Winner
Superstructure SG Pte Ltd
Superstructure earns recognition for their artistic and ingenious distinctive concepts. Their excellence in merging computational design with digital fabrication techniques sets a new industry standard.

The jury panel highly values their significant contributions to the industry, redefining traditional carpentry and contracting landscapes with innovative, coded designs accessible to fellow designers.

As a true pioneer and leader in our local design space, Superstructure exemplifies creativity and ingenuity.


Silver Winner
Sam & Sara Holdings Pte Ltd
Acknowledged for pioneering sustainability in design, Sam & Sara excels in transforming waste into beauty, pushing the boundaries within the furniture sector.

Their dedication to innovation and forward-thinking concepts receives widespread acclaim, demonstrating a commitment to design excellence through the creative use of waste materials in each crafted design.

We congratulate Sam & Sara, for their exceptional contributions, proving that sustainability and design can harmoniously coexist, setting a commendable standard for the industry.


Bronze Winner
KR+D | Kingsmen Design Pte Ltd
KR +D's design ethos prioritises functionality, crafting digitally immersive journeys that intricately weaves a brand's message and purpose.

Unafraid to redefine strategies through design thinking, they innovate by deconstructing existing formats, offering refreshing user experiences. This recognition accentuates KR +D's pivotal role in advancing furniture design innovation, showcasing their commitment to reinvention and compelling storytelling, leaving an indelible mark on the industry's evolution.


New Entrant Award

LFA Studio Pte Ltd
As a new player, LFA Studio has displayed exceptional creativity, innovative approach, and a fresh perspective that contributes to the industry's vibrancy. This recognition underscores their potential and promising contributions, marking them as a promising force.


Outstanding Individual Award

In no particular order, here are our winners for the Outstanding Individual Award:


Ms Eleanor Toh, Project Management Technical Director of Build Built Pte Ltd
Eleanor receives the Outstanding Individual Award for her exemplary leadership as the Project Management Technical Director at Build Built Pte Ltd.

She blends a soft touch with firmness, showcasing exceptional leadership. Her calm decision-making, adaptability, and focus on interpersonal relations are commendable.

In the male-dominated furniture industry, she demonstrates unwavering dedication to attaining high standards, fostering talent, and maintaining a cohesive team. This award acknowledges her exceptional contributions to leadership and industry advancement.



Mr Chan Wai Mun, Production Manager, Danovel Pte Ltd
Wai Mun demonstrates remarkable commitment to mastering furniture production and CNC machine operation. Having come from an IT background, he plays it to his advantage by coming up with refreshing tech-driven solutions to projects, adding value with creative functions and minimising wastage.

In addition, rather than a top-down leadership, he prefers to steer his team to achieve unprecedented results through a collaborative approach.



Ms Elaine Thng, Assistant Sales Manager, Four Star Industries Pte Ltd
While having no prior experience and facing the challenge of managing "difficult accounts", Elaine's remarkable journey is characterised by perseverance, strategic planning, tenacity, and impactful leadership that has significantly transformed the business.

Her focus on advancement is evident - and she does this by putting her heart and soul into developing a robust team with diverse expertise, strategically targeting new market segments. Her commitment to training and mentoring reflects a dedication to personal and team growth.



Sustainability Leaders Recognition Award


Matex International Limited
Matex is honored for its exceptional commitment to sustainability, extending beyond furniture to textiles and cleaning agents.

As a leader in Clear Colourants, Specialty Chemicals, and Bio-Tech Solutions, they showcase a robust dedication to environmental responsibility through continuous research in sustainable materials. Concerned with the overuse of disinfectants, especially during the global pandemic, Matex harnesses probiotics for cleaning, promoting human and environmental health.

Matex's initiatives align with global sustainability goals, contributing to a more eco-conscious and responsible future. The Company stands as a beacon of sustainability, setting a shining example for the industry to follow.


Award Disciplines

The six sun rays in the logo represent the six categories under the Sol Awards. Award categories include:
The Jury of 2023
An independent jury panel comprising prominent government, trade agencies as well as consulting firms will be invited to review the submissions, shortlist the applicants and select the winners for the respective categories. Interviews will be conducted as part of the judging process.

Dr Roger Loo
Executive Director
BDO Consultants
With more than 25 years of experience in business intelligence and management consulting, Dr Roger has a proven track record in areas that include market intelligence and brand research, feasibility studies, strategy consulting, internationalisation, family businesses and performance management. His global expertise in management consulting includes countries such as Brazil, China, Taiwan, Myanmar, India, Australia, USA, Indonesia, United Kingdom, Middle East and North Africa region.
---

Ms Esther An
Chief Sustainability Officer
City Developments Limited
A sustainability practitioner for over two decades, Esther published the first sustainability report in 2008, and issued the first green bond by a Singapore company in 2017.
Conferred the 2018 SDG Pioneer for Green Infrastructure and A Low Carbon Economy by the UN Global Compact Esther sits on the boards or advisory platforms of international organizations including Global Reporting Initiative, GRESB Foundation Board, and UN PRI Real Estate Advisory Committee. She chairs the World Green Building Council Corporate Advisory Board, the Asia Pacific Real Estate Association's ESG Committee.
Named by Reuters as one of 25 trailblazing women leaders in climate 2023, she is also chair of the Sustainability Reporting Advisory Committee established by Singapore's Accounting and Corporate Regulatory Authority and the Singapore Exchange Regulation.
---

Mr Jacks Yeo
Deputy Executive Director
DesignSingapore Council
Jacks was trained as an architect and he graduated with a "Master of Architecture" from the School of Architecture, National University of Singapore. Subsequently, he practised architecture for seven years in Singapore, Hong Kong and London.
In 2004, Jacks joined the founding team of the DesignSingapore Council and helped chart the agency's vision and mission. Currently, as the Deputy Executive Director, he is responsible for the development of new initiatives to drive adoption of design for innovation and strategy development in enterprises and the public sector; and to grow the Design Sector in Singapore. He works with a team of dedicated "design advocates" to harness support from public and private sector stakeholders in nurturing a vibrant and sustainable design community that can support other enterprises in their design innovation journeys. He also manages the Strategy and Governance team to keep the Council on track and moving stronger in one unified direction.
---

Ms Jeannie Lim
Assistant Chief Executive Officer (Lifestyle & Consumer)
Enterprise Singapore
Ms Jeannie Lim is Assistant Chief Executive Officer of Enterprise Singapore, overseeing the Lifestyle & Consumer cluster.
From 2019 to 2023, Jeannie was Assistant Chief Executive of the Singapore Tourism Board's (STB) Policy and Planning Group, spearheading policy and strategy matters including strategic planning, incentive policy, human capital and sustainability strategies for the tourism sector. She also led industry development and regulatory efforts for hotels, cruises, travel agents and tourist guides, as well as the management of key tourism assets such as the integrated resorts, cruise terminals and MICE venues.
Before that, Jeannie led the Singapore Exhibition and Convention Bureau in securing a strong pipeline of business events and ensuring Singapore's position as a top international convention and meetings city. In 2017, she received the IMEX Academy Award (Asia Pacific) for her outstanding contribution to the meetings industry. Jeannie was also previously Director of the Attractions and Tourism Concept Development divisions in STB, overseeing the master planning and development of key tourism zones and attractions.
Jeannie holds a Bachelor of Applied Science (First Class Honours) from the University of Sydney and Master of Management in Hospitality from Cornell University and Nanyang Technological University jointly. She also completed the Advanced Management Program at Harvard Business School.
Jeannie was conferred the Public Administration Medal (Silver) in 2022.
---

Ms Rita Soh
Managing Director
RDC Architects
As Managing Director of RDC Architects Pte Ltd., Rita Soh has been involved in many feasibility studies, competition proposals, design and detailing of residential, resort and commercial projects, both local and overseas, and project management. She is also the Director in charge of IT (office automation) planning and implementation in the office. In 1992, Rita Soh as Quality Assurance Manager, was instrumental in helping the firm to be the first Architectural Practice to attain ISO 9001 Certification in Singapore.
Rita holds an MSc (Sustainable Design) from the University of Nottingham 2011 B Arch (Hons), and she is also a National University of Singapore 1987 Registered Member of Singapore Board of Architects Member, Royal Institute of British Architects ASEAN Architect (Singapore) and APEC Architect (Singapore).
---

Prof Tai Lee Siang
Head of Pillar, ASD
Singapore University of Technology & Design
Lee Siang started his career as an urban designer with Urban Redevelopment Authority in 1990. He joined DP Architects in 1992 and became a partner in 2000. Between 2011 to 2016, Lee Siang joined Ong&Ong Group as Group Managing Director. He was the Executive Director, BuildSG to spearhead industry engagement in BCA from 2018 to 2020. In 2021, Singapore University of Technology and Design appointed Lee Siang as the Head of Pillar, ASD and Centre Director of DesignZ. He also became the Programme Director of DAI in 2022.
Lee Siang is most passionate about voluntary works on the NGOs fronts. He was elected President for Singapore Institute of Architects (2007 – 2009), Singapore Green Building Council (2011 – 2013), Design Business Chamber Singapore (2012 – 2016) and Chairman for World Green Building Council (2012 – 2016). He initiated Advancing Net Zero movement, resulting in adoption of Net Zero Buildings worldwide.
---

Ms Julia Ng
Assistant Chief Executive, Enterprise Development Group
Workforce Singapore
Julia currently assumes the role of Assistant Chief Executive, Enterprise Development Group in which she provides strategic steer on manpower development to future proof the workforce, and spearheads enterprise-centric initiatives to support business and workforce transformation in collaboration with sector agencies and tripartite partners. Key national initiatives include the SGUnited Jobs and Skills Package and Career Conversion Programmes.
Julia sits on the Boards of Institute for Human Resource Professionals (IHRP), Singapore Productivity Centre (SGPC), Institute of Banking & Finance (IBF) and IPOS International Pte Ltd.
Become a Sponsor
Unleash the full potential of your brand by becoming a distinguished sponsor of our Sol Awards 2023!
As a sponsor, your partnership drives innovation, progress and celebrates excellence in the furniture industry. We ensure maximum opportunities to showcase your commitment to excellence in the furniture industry and increase your brand visibility in return for supporting us. With our carefully curated sponsorship package, your brand gains maximum exposure and meaningful connections.
Become a key catalyst in this exciting industry transformation for a brighter future, and join us as a sponsor today!
Join us in supporting the finest at Sol Awards 2023!
Our Diamond Sponsor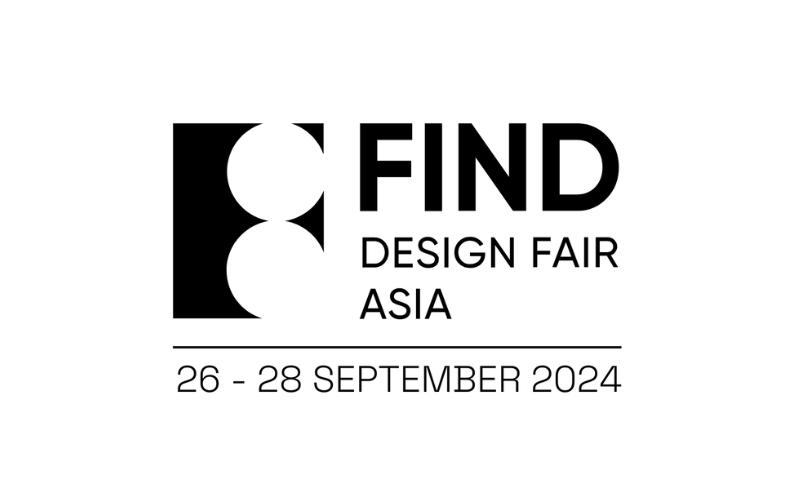 Our Gold Sponsors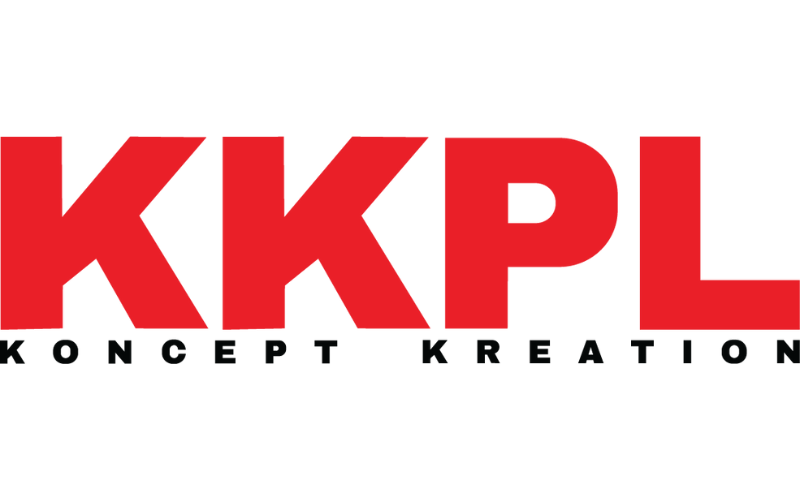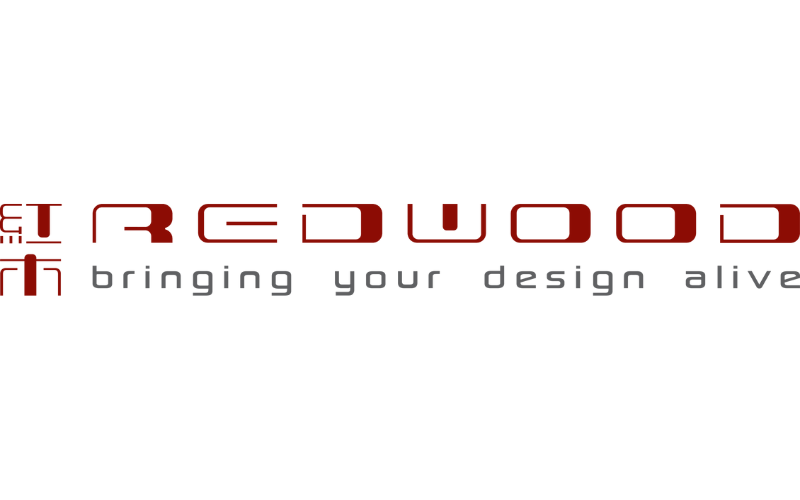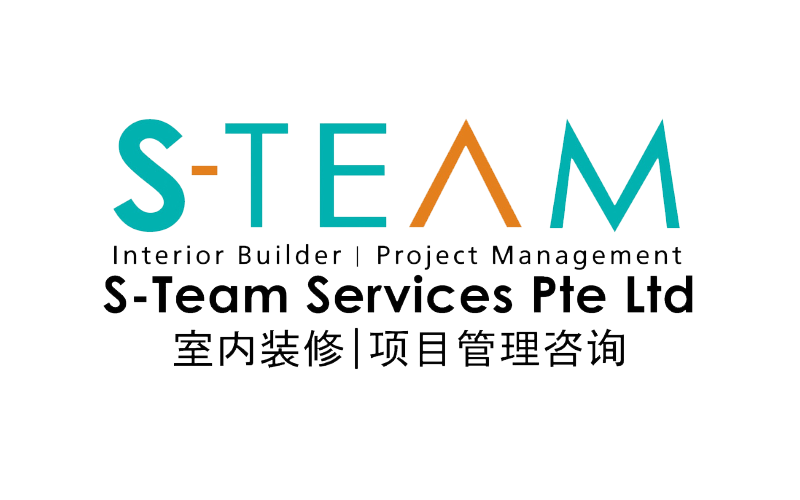 Our Ruby Sponsor
Our Silver Sponsors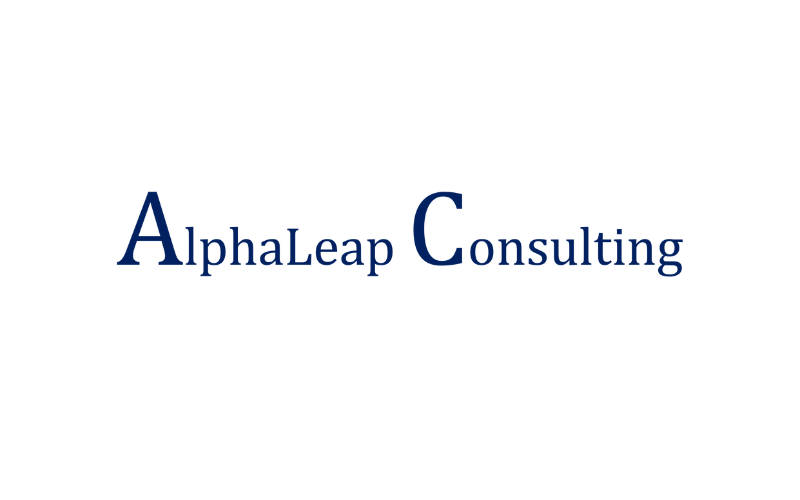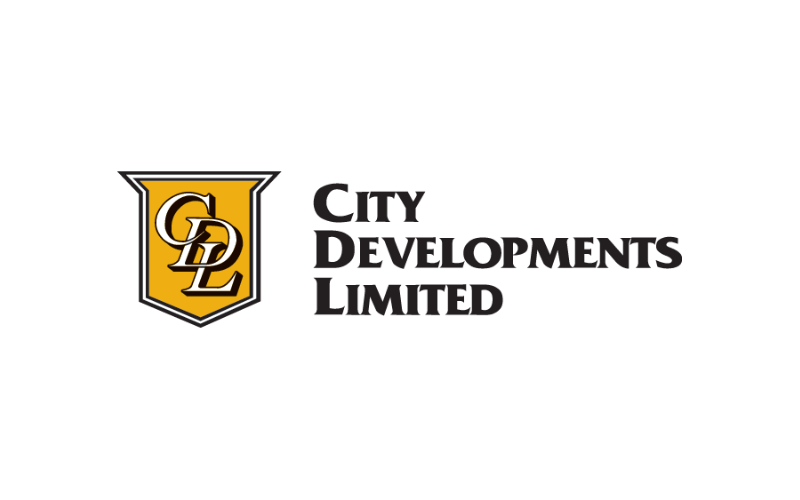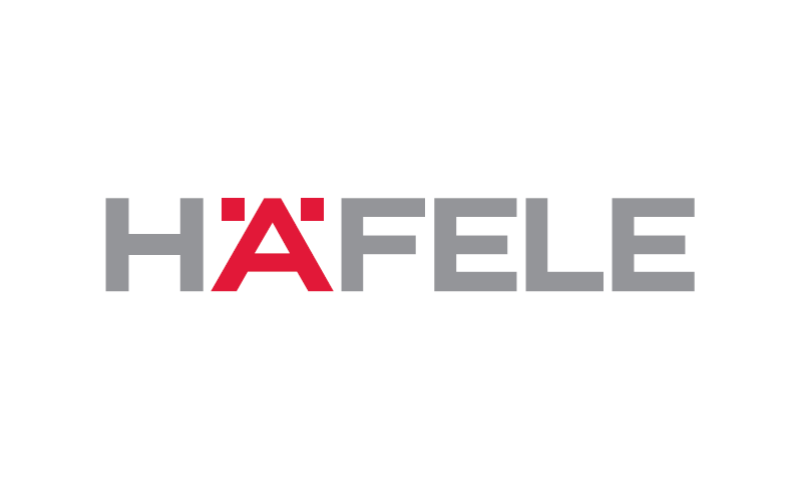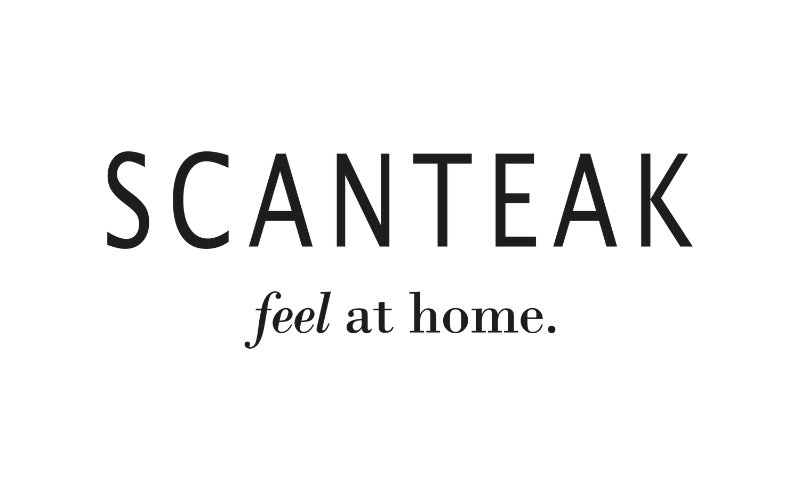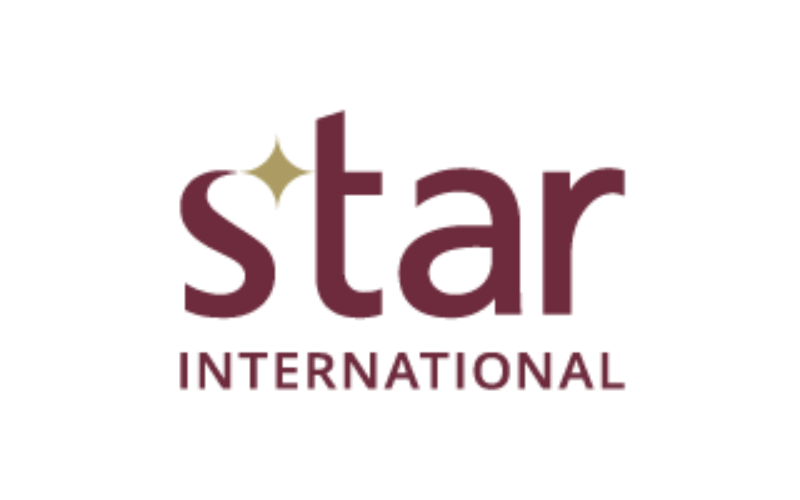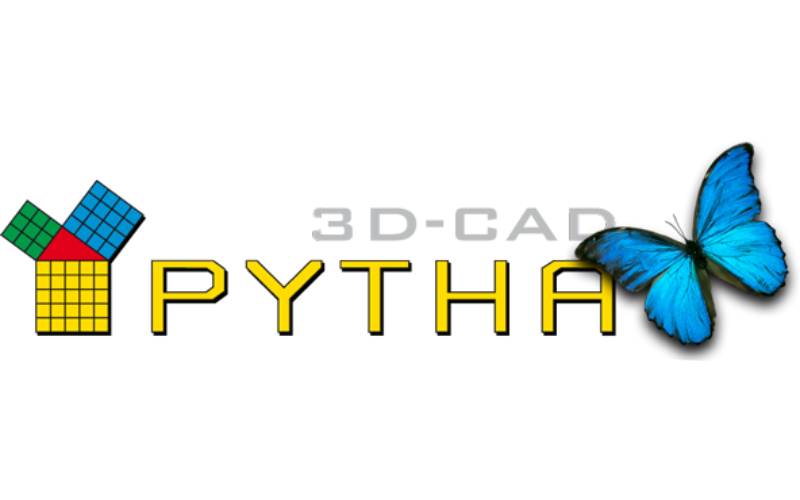 Sponsors