Held annually at the Kuala Lumpur Convention Centre, Malaysia, ARCHIDEX (International Architecture, Interior Design and Building Exhibition) is widely recognised as a leading event that draws together South East Asia's fraternity of architects, interior designers, developers, urban planners, engineers, academicians, students and various related industry professionals. ARCHIDEX is jointly organised by the Malaysian Institute of Architects (Pertubuhan Akitek Malaysia or PAM) and C.I.S Network Sdn Bhd, a leading Malaysian trade and lifestyle exhibitions organiser.
South East Asia's most successful annual industry trade event for the architecture, interior design and building fraternity – ARCHIDEX has continually been reaping phenomenal success and garnering steady growth through strategic planning and partnerships since its introduction in 2000.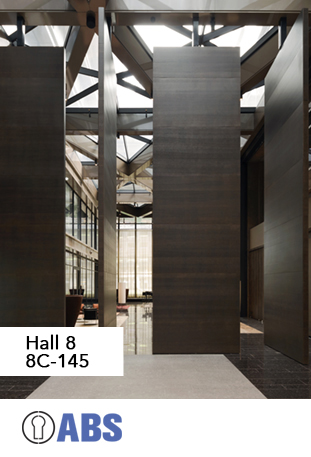 ABS Building Products Pte Ltd
With headquarters located in Singapore, branches are established in Hong Kong, Malaysia and China, ABS performs well at project specification and products distribution.
ABS' core competitive strengths are in high security architectural ironmongery, informative signage, quality flooring & recycled timber decking and premium lighting.
ABS' principle is always to provide quality, innovative and "green" products for the building industry within the region.
We work closely with the developers/ architects to make sure that all designs specifications done meets both developers/ architects' vision and at the same time conforms to the various Building and Safety as well as the "Green" codes.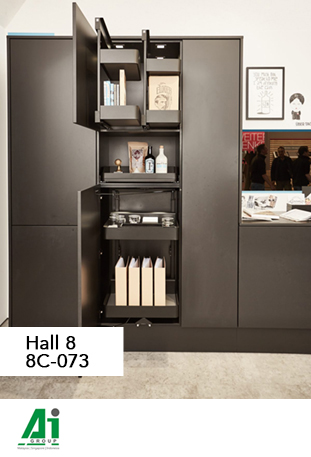 AI Hardware Pte Ltd
AI Group was established in year 2016 and specialises in furniture hardware related products. With its headquarters located in Johor Bahru, AI Group set up its first branch in Kuala Lumpur in year 2012 and its overseas company AI Hardware Pte Ltd in year 2016 which comprises of warehousing facilities to better service for our customers.
In year 2018, VAUTH SAGEL Germany appointed AI Group as their sole distributor in Singapore and Malaysia.
AI Group continues to grow extensively with its business expanding internationally by having businesses collaboration with companies from Asia and Europe Country.

Mr Bryan Chew
+6016 773 6680
info@aigroup.com.my
www.aigroup.com.my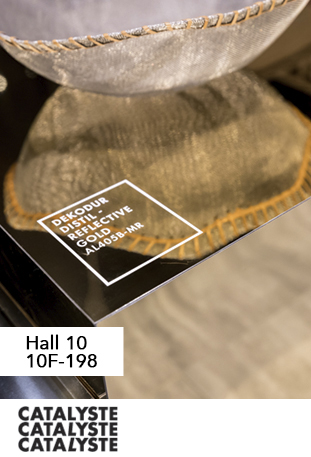 Catalyste Pte Ltd

Catalyste thinks differently and acts unconventionally. Armed with fresh perspectives, we set benchmarks in the laminate industry with leading interior surface brands. With innovative products like sleek decorative metal laminates, anti-fingerprint and magnetic functionalities, we provide ideal solutions for every visual aspiration.
Visit us at Archidex 2019 and experience an exciting preview launch. Come discover the possibilities with a bold new approach – the shape of things to come.
Mr Tony Chua
+65 9627 3883
tonychua@catalyste.co
catalyste.co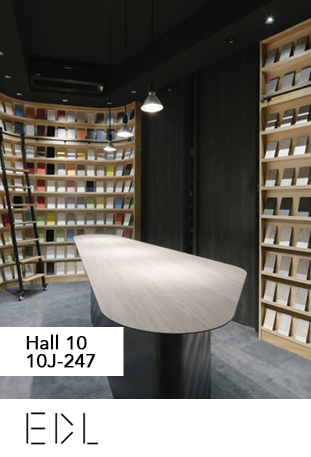 EDL Pte Ltd
EDL is the leading specialist of high pressure laminates in Asia. The EDL story is one of ideas – great, insightful ideas that have shaped the company and its vision to what it is today. Just as laminates are more than paper and finish, our brand is more than just our product.
Going beyond the surface, we combine science and intuition to create design-centric, quality-driven laminates that endure the passage of time. Our product range has since expanded to include FENIX NTM and EDL Compact. Everything we do is guided by a simple philosophy: To inspire experiences, one space at a time.
Ms Daphne Lim
+65 6369 0990
daphne.lim@edleuro.com
www.edleuro.com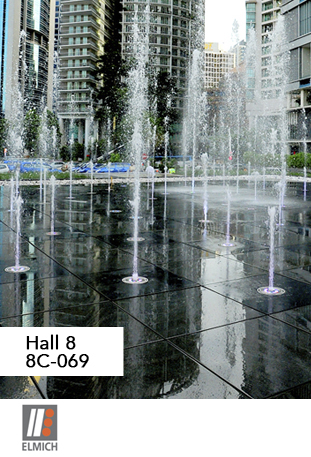 Elmich Pte Ltd
Elmich is a leading supplier of state-of-the-art and ecologically-minded urban landscaping, drainage, stormwater management, and waterproofing solutions to building developers, architects, and contractors around the world. Headquartered in Singapore, Elmich's reach is global, supported by offices in Singapore, Malaysia, Australia, Germany, Switzerland, and the United States. We work closely with our ever-expanding network of distributors in over 30 countries across 6 continents.
Elmich products meet international sustainability standards and have been successfully used in numerous 'green building' certified award-winning projects worldwide.
Mr Fred Lee
+65 9179 0004
info@elmich.com
www.elmich.com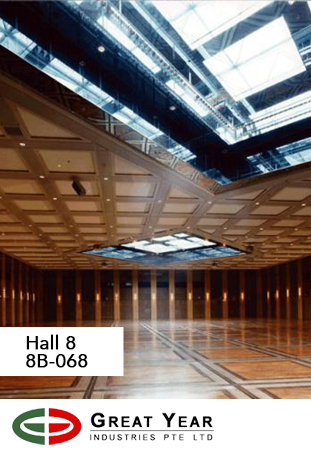 Great Year Industries Pte Ltd
Great Year Industries (GYI), established in 1980, has a proven track record of over 20 years in the space management sector in the interior and construction industries.
As a sole agent for the German's ABOPART brand in Asia, we have trained a team of skilled engineers and technicians to upkeep the name of our principal's reputation in this specialized field of supplying operable walls.

ABOPART walls are manufactured with great precision and latest technology to meet the soundproofing requirement. Acoustically insulated with ratings ranges from STC 40 to STC 55, ABOPART walls have been manufactured according to DIN EN 20 standards and tested by TUV, The German Testing Institute., Barricading noise from one side to the other is a prime concern for many users.
Mr Alex Yap
+65 9199 1688
alexyap@greatyear.com.sg
www.greatyear.com.sg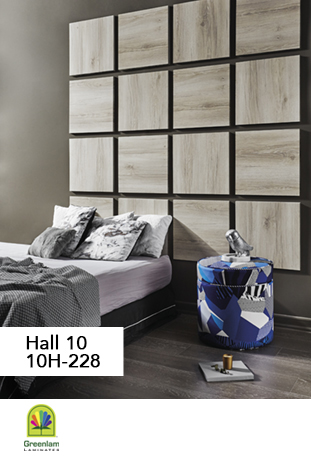 Greenlam Asia Pacific Pte Ltd
Among the world's top three producer of laminates, Greenlam Laminates brings a legacy of exceptional artistry, unsurpassed quality and unyielding passion for excellence to the surface design.
– Major Products/Services Laminates, Compact
Ms. Kathy Moh
+65 6365 9138
marketing.sg@greenlam.com
www.greenlam.com/sg/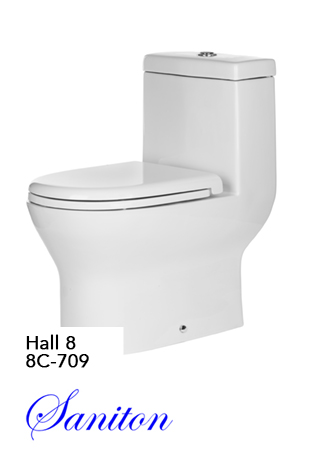 Saniton Ceramic Pte Ltd
Serving Singapore's needs since 1991, Saniton has found its way into countless households, offices, institutions, shopping malls and hotels in Singapore and other parts of Southeast Asia. Our ceramic products, evolving from our passion for pottery and porcelain, are made from natural raw materials of the highest quality and sourced from around the world. We maintain a great degree of craftsmanship in our production line to ensure that only beautifully styled products leave our assembly lines. With our commitment towards water conservation, our designers are also constantly innovating to improve the water efficiency of our products as part of our dedication to make water saving a way of life.
+65 6753 3627 / 6758 5770
sales@saniton.com
www.saniton.com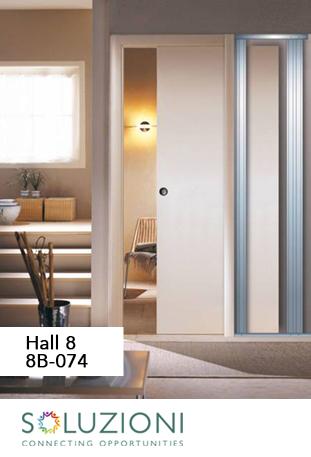 Soluzioni Pte Ltd
SOLUZIONI Pte Ltd, as SCRIGNO ASEAN local representative, represents and promotes SCRIGNO's production output which includes frames for doors and windows, sliding and swing doors and a variety of accessories offering innovative solutions to save space in homes and other buildings.
The product ranges consist of three lines: Scrigno Gold, the top of the range; Essential by Scrigno, characterized by its minimalist design; and Doortech, the no-brand line of sliding door frames for interior use developed specifically for large-scale construction projects and professional applications in general.
Mr Alberto Fantin
+65 9121 4415
francesco.fantin@soluzioni.com.sg
www.scrigno.net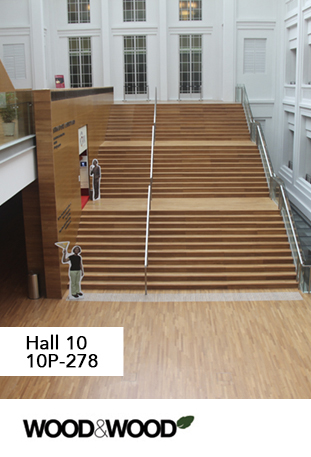 Wood & Wood Flooring Pte Ltd
Wood & Wood is a home-grown timber company that designs and manufactures Solid and Engineered Timber Floors, Outdoor Decks and Timber fixtures. The company believes in producing quality materials that are timeless and can be remodelled through time, using 100% sustainable material sourced from sustainable forests.
Headquartered in Singapore, Wood & Wood also has two Manufacturing Facilities and Sales Office in Malaysia.
Mr Brendon Goh
+65 6221 1854
info@woodandwood.com.sg
www.woodandwood.com.sg