#Sustainability Snapshot with Gustavo of Forest & Whale
Designing for Circularity
---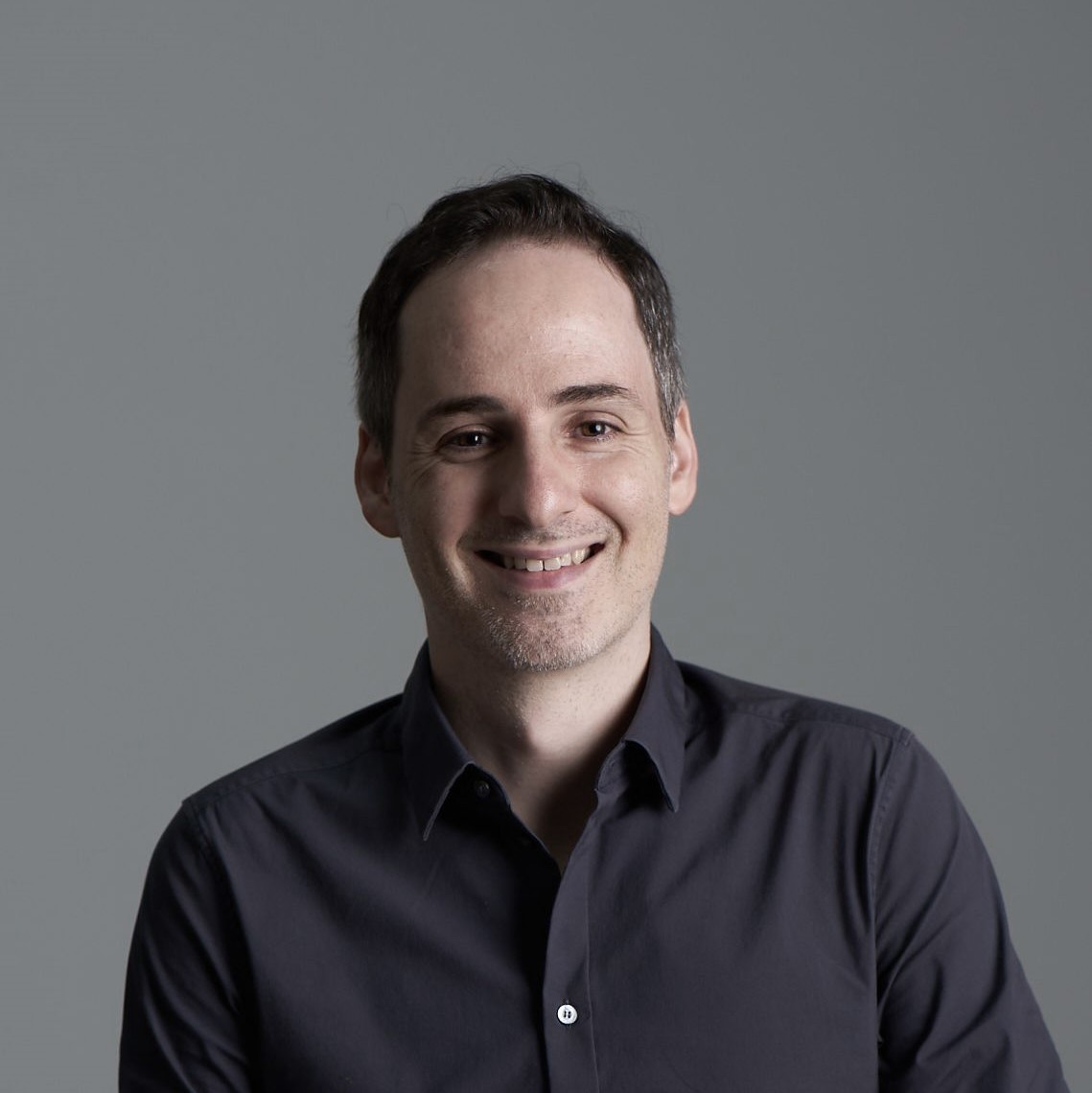 Gustavo Maggio, Co-Founder and Creative Director of Forest & Whale (Photo Credit: Gustavo)
Gustavo has always been interested in sustainability -- he remembers actively learning and doing his part for various aspects of sustainability during his childhood days.
Nowadays he sees sustainability as a wild card that enables us to rethink the way we are doing things -- especially as we transition from a linear to a circular economy and explore more earnestly about sharing compared to owning. He applies this mindset to both his personal and professional lives and actively engages with his clients about this particular value of sustainability.
To Gustavo, sustainability is one more layer of the design process. On top of delivering to consumers products that look great, are good value and provide a pleasant user experience, he believes that designers must also become more sustainable.
Having this approach that always considers the environment has expanded the types of projects that Forest & Whale works on and equipped them with more tools and knowledge. This includes understanding how to conduct a life cycle assessment (LCA). Forest & Whale has compared the LCA of a reusable lunch box they designed to that of a single-use Styrofoam container. This has helped them verify that their reusable lunch box has a smaller carbon footprint, even after accounting for washing.
As a designer, Gustavo pushes the boundaries for sustainability by looking for inspiration beyond design, keeping a particular eye on what other industries are exploring with regards to new sustainable materials. In early June this year, he attended a technology-centric fair in Germany and is also constantly updated about a number of interesting experimentations with new sustainable materials in the car industry. A recent engagement with a surfboard maker was especially memorable -- he learnt about how flax fibres mixed with cork can create a very strong and flexible natural composite that can be moulded in ways that are similar to plastic.
When asked about his most memorable takeaways from his stakeholder engagements as part of his design thinking process, Gustavo highlighted Forest & Whale's Reuse Lab project. The project, supported by the Good Design Research programme, gave them the opportunity to engage with Singapore-based hawkers as part of their user research process. One of their interviewees Ah Hua, who is around 70 years old, told them that he tries to convince every customer not to drink his coffee from plastic cups, because he can see a shiny layer appear on top of the coffee everytime he uses them. It is encouraging to see how aware and knowledgeable some hawkers are about environmental issues.
Recently, Forest & Whale has been working on furniture designs for Scanteak, which includes a chair in three versions, a dining/working table, a modular sofa and a bed. The general guideline which they abided by was that the furniture they design must be functional, durable and comfortable. While this may seem like common sense, Gustavo shares that companies sometimes focus too much on aesthetics and trends. For this collection, they emphasized on the new ways our homes are being used, and made furniture that can accommodate for different use scenarios. Such furniture with multiple uses can help customers reduce the need for additional pieces, saving both space and reducing carbon emissions.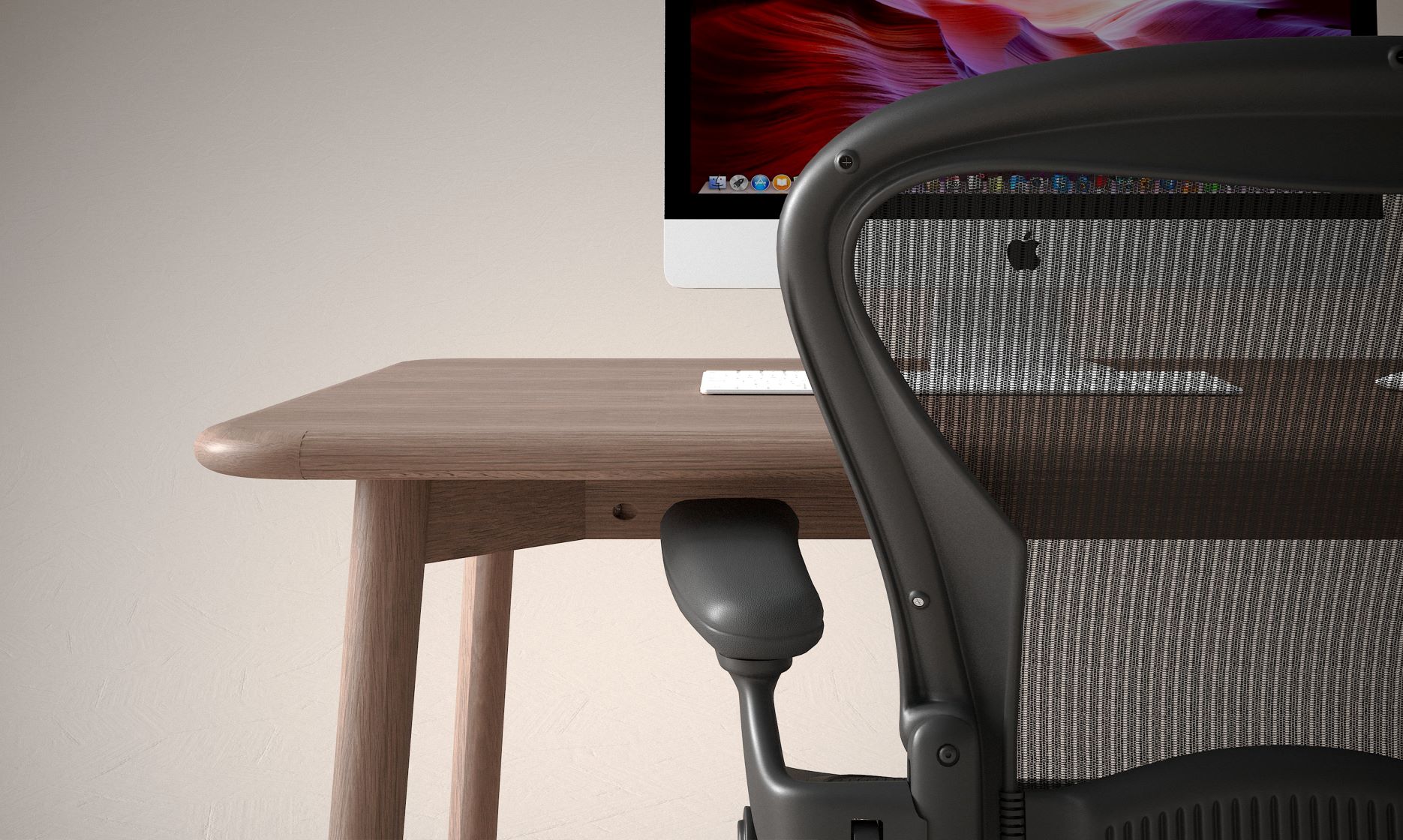 Teaser of Forest & Whale's Dining-and-Work Table designed for Scanteak (Source: Forest & Whale)
To fellow SFIC members, Gustavo would like to say: "Sustainability is usually associated with higher cost, but this is not always the case. In fact, analysing your business through a sustainable framework can lead to structural changes that make it more efficient and profitable. I see it as a "wild card" to challenge business structures, product range, logistics or service offerings.
On another note -- whether you're an individual or a business, a lot of people have this impression that nothing you do will be enough. There's always something that can be more sustainable. It's key to prevent these thoughts from stopping your pursuit of sustainability. Don't underestimate the power of every small step you take!"
----------------------------------------------------------------------------------------------------------------------------------------------------
Introduction to Forest & Whale
Forest & Whale, a multi-disciplinary design practice co-founded by Wendy Chua and Gustavo Maggio, envisage design as an agent of change, one that imagines a better future, particularly in the area of sustainability. They have more than 12 years of experience designing furniture, products and spaces as well as curating museum exhibitions for local and international clients in Europe and Asia.
Teaser of Forest & Whale's Teak Chair designed for Scanteak (Source: Forest & Whale)
Cluster: Design
Sustainability Themes:
Circular economy, recycling, waste reduction, disability inclusivity, age inclusivity
Environmental Initiatives:
'Design for Circularity' is Forest & Whale's mission. From furniture designed for longevity to reuse models for food delivery systems, they are passionate to bring circular thinking to products and systems through good design, ethnographic research and material exploration.
For instance, the everyday box aims to reduce single-use plastic waste from food delivery and takeaway systems.
For the belt armchair (see photo below), felt made from recycled PET bottles is pressed into its shell. After the PET bottles are collected, they are shredded into flakes, then made into filaments, pressed into sheets and lastly heat moulded into the final shape.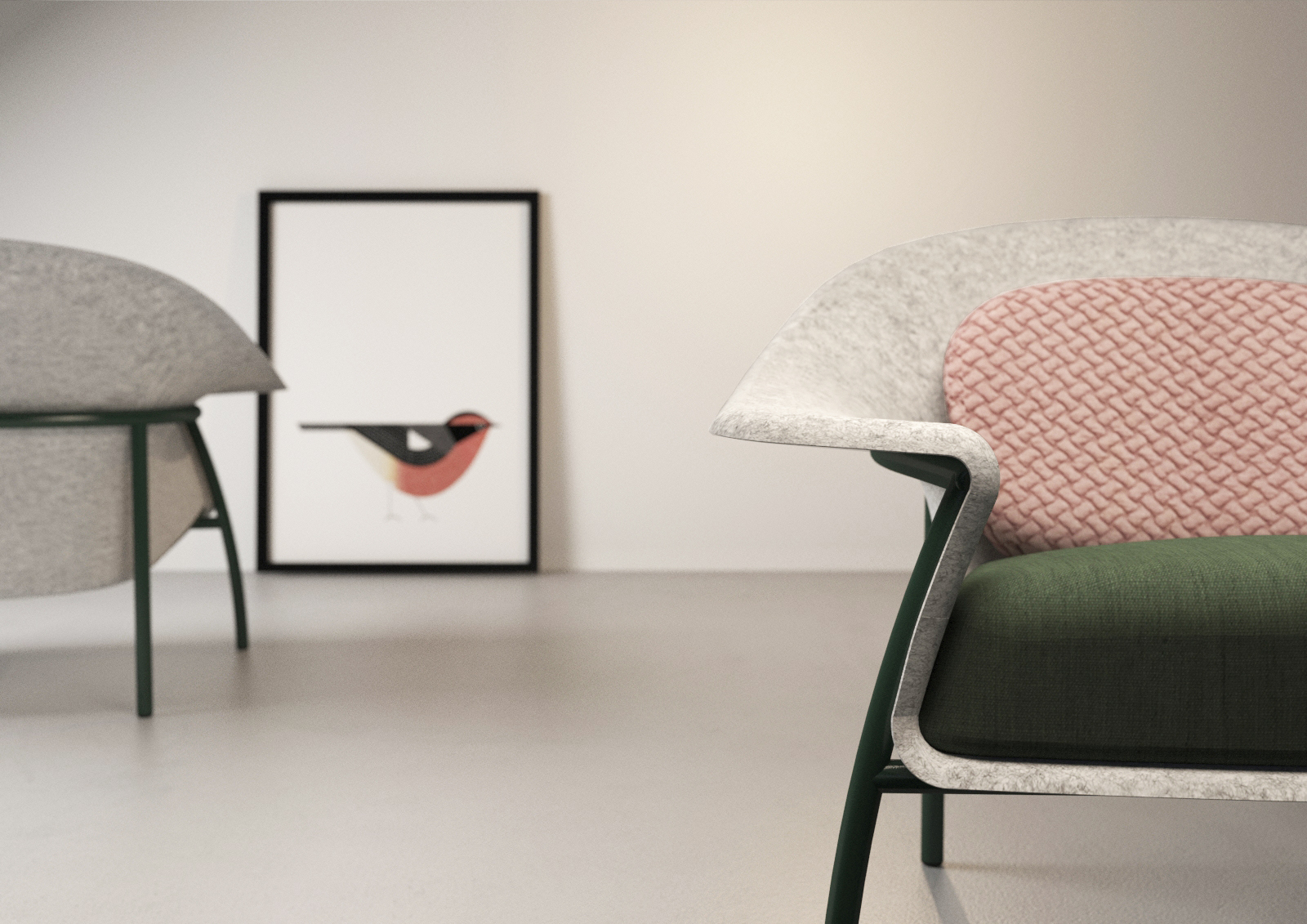 Forest & Whale's Belt Armchair (Source: Forest & Whale)
Social Initiatives:
Forest & Whale has worked closely with marginalised communities on service design and community building. Past clients include Rainbow Centre and Lien Foundation, with whom they focus on communities of people with disabilities and seniors with dementia.
----------------------------------------------------------------------------------------------------------------------------------------------------
---