#Sustainability Snapshot: Terence of Journey East
Curating a more conscious product range as a boutique furniture retailer
---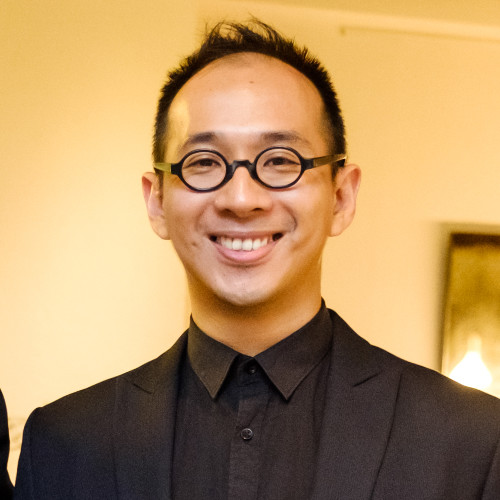 Mr Terence Teh, Manager of Journey East (Photo: Terence Teh)
Practising sustainability through mindful curation and collaboration
To Journey East, sustainability means future-prepping the business whilst being conscious of their contribution to environmental and social issues. Through developing more sustainable business practices, Terence and the team at Journey East want to align with a bigger, growing movement of more conscious living. Conscious consumption has become especially important to younger generations, who are increasingly aware about the impact of their purchasing decisions.
Journey East is not new to sustainability. Even before it gained more traction in recent years, sustainability has always been on the back of the team's minds all these years, ever since Journey East was established in 1995 at Dempsey Hill.
The team started out as a furniture retailer that focused on vintage and reclaimed furniture. Their first collection is their Vintage Collection of restored and revitalised South East Asian furniture treasures, which they continue to curate and evolve to this date. The pieces in this collection span across the Art Deco, Midcentury Modern, and Dutch-Colonial eras of the 1920s to 1960s.
Terence sees the curation of these restored pieces as opportunities to extend their lifespan and rejuvenate them for modern homes, keeping them out of the landfill and allowing them to stay in use for decades more to come.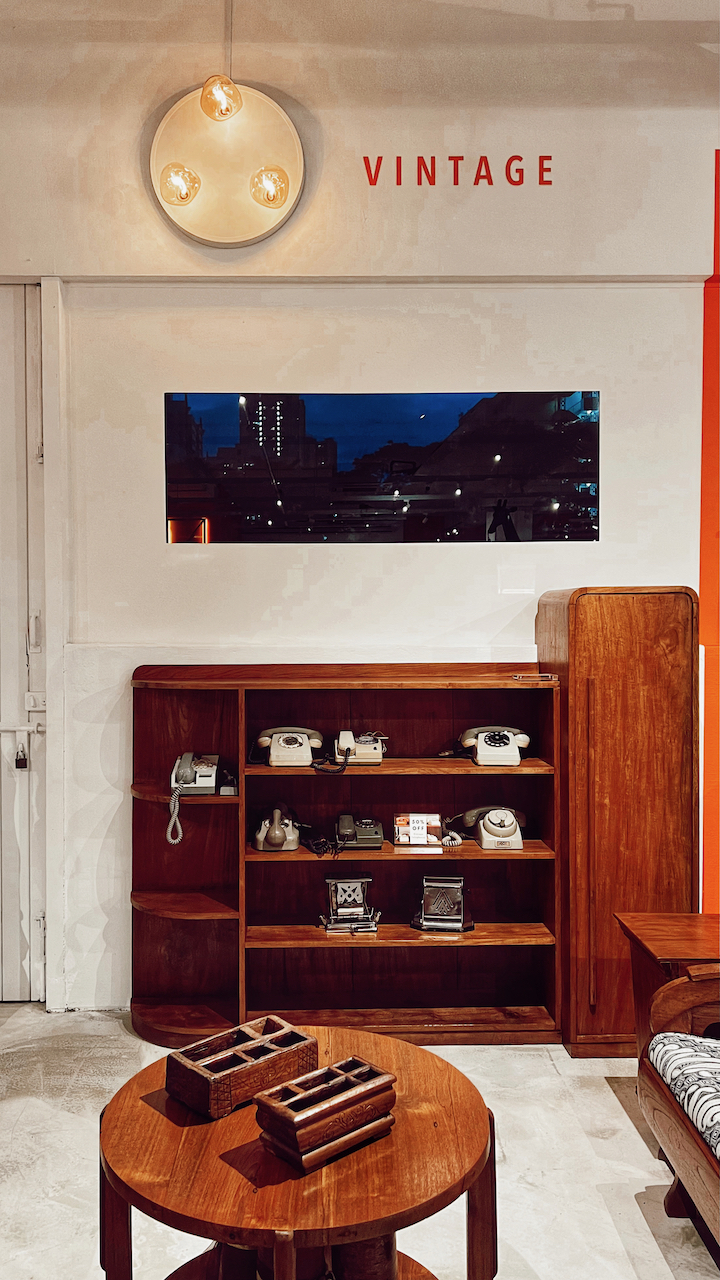 Vintage -- Journey East's in-house collection of reclaimed and revitalised South East Asian furniture treasures, across the Art Deco, Midcentury Modern, and Dutch-Colonial eras
Besides curating their Vintage Collection, Journey East has also been a proud partner of sustainability-centric brands, such as dBodhi since their inception 15 years ago.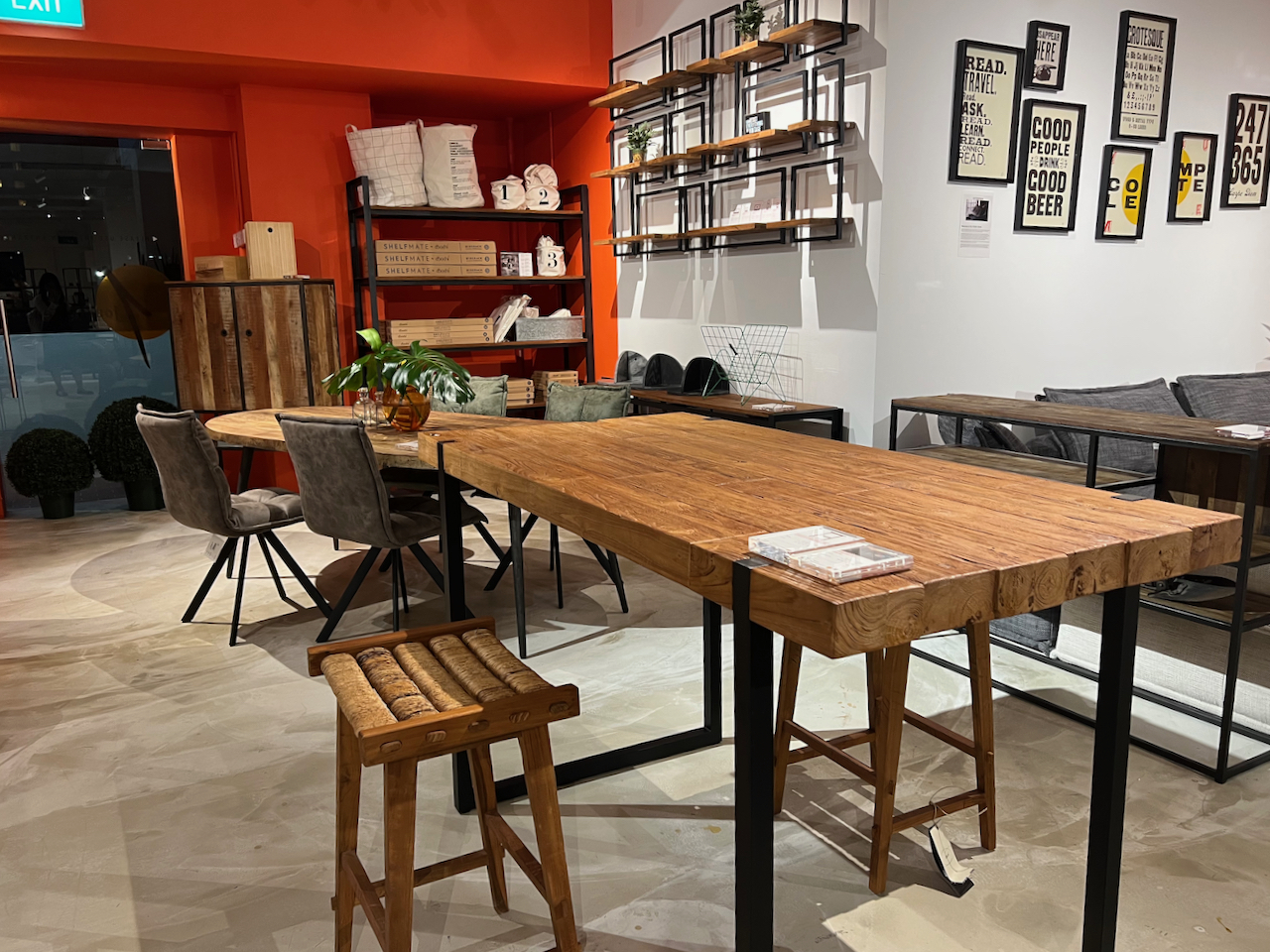 Two dBodhi pieces at the Journey East Showroom -- Caterpillar Flores Kitchen Stool (reclaimed teak/abaca; left) and Celebes High Table (reclaimed teak/iron; right)
Journey East has observed an increasing consumer demand for more sustainable products like these in recent years, which is a good push for furniture retail companies like them to up our sustainability game.
Embracing the unique appeal of every sustainability-centric piece
When asked about his favourite sustainability-centric furniture product amongst Journey East's current offerings, Terence had a hard time deciding.
"Every one of our collections has a unique story, provenance, and point of view," he explained.
He and the team at Journey East are excited seeing the trajectory of each of our partners in their sustainability efforts, and look forward to new sustainable brands and collections joining their offering for Singapore.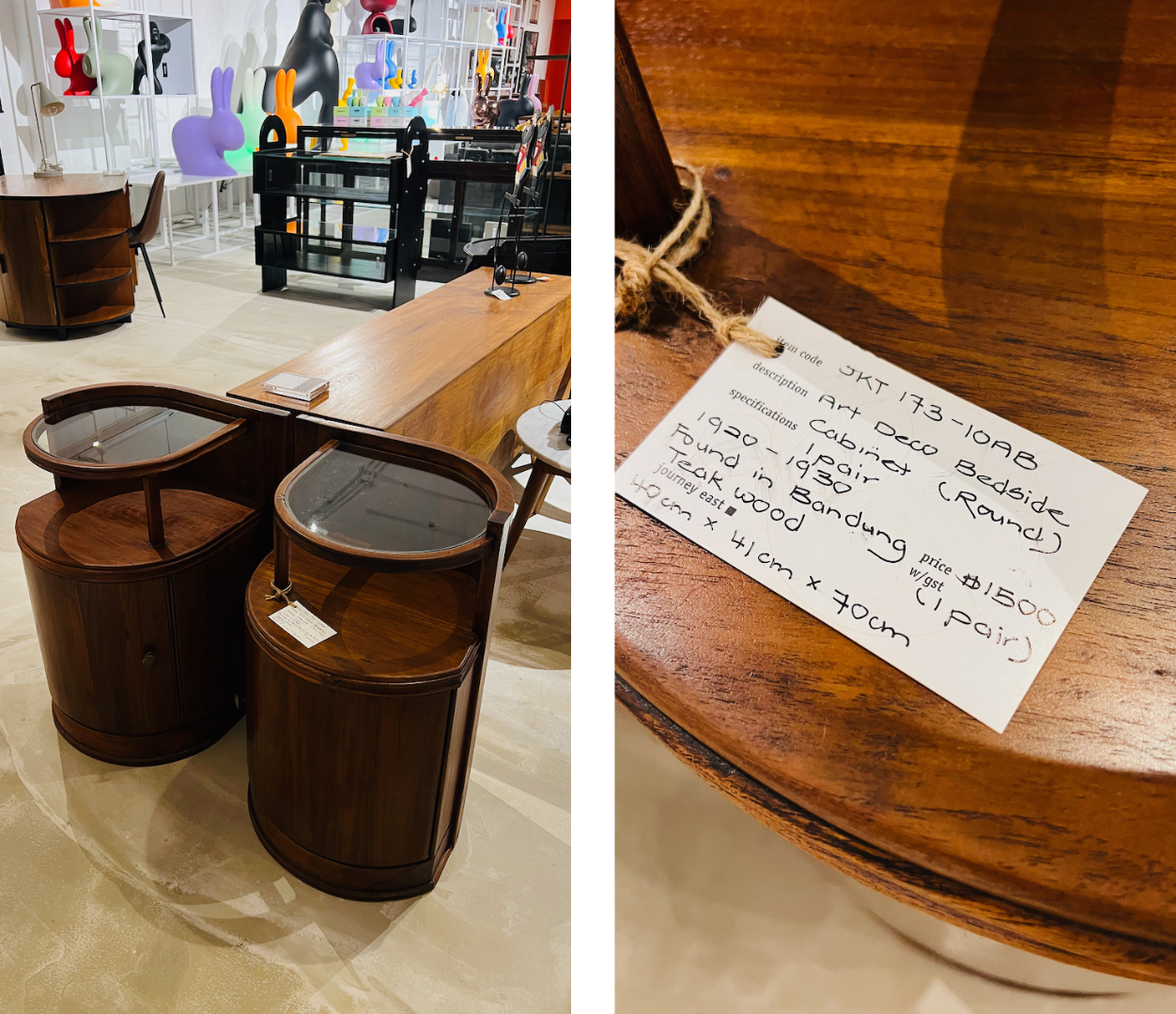 Journey East Vintage Collection -- Art Deco Bedside Cabinet reminiscent of sun shades
Moving ahead for sustainability
Terence and the Journey East team believes that there is so much more they can do for sustainability. Currently, the procurement team is working on expanding their range of more sustainable products.
"We appreciate brands who practice sustainable and socially responsible efforts in general. Sustainable packaging and materials are certainly some avenues to achieve this," Terence shared.
Journey East remains very supportive of their partner brands' ongoing sustainability projects -- for instance, Tala is currently working on reducing their plastic packaging.
Moving forward, the Journey East team will be looking into SFIC's extensive sustainability resources for capacity-building, before deciding which sustainability topics and initiatives they will work on next.
Read more about Journey East's sustainability drive from the perspective of their founder Ms Anita Sam in this article by Secondsguru.
----------------------------------------------------------------------------------------------------------------------------------------------------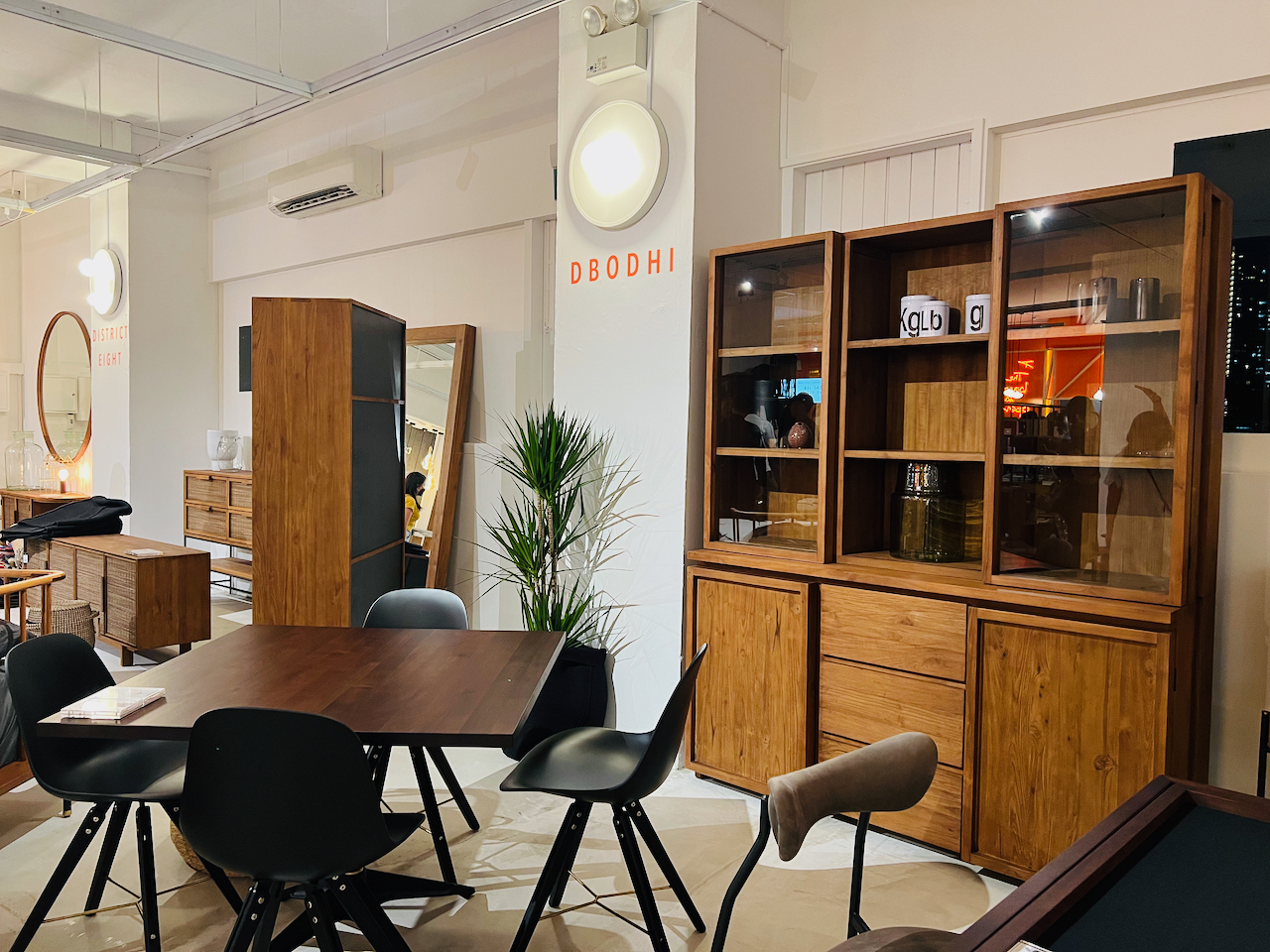 A corner of Journey East's Showroom in Tan Boon Liat Building
Introduction to Journey East:
Established in 1995, Journey East has been consistently mentioned as one of Singapore's favourite furniture destinations.
We believe in a life well-lived, and believe your dwelling space should reflect your personality and taste. To this end, we source the world to curate well-designed and well-crafted furniture and decor pieces.
The result is an exciting, eclectic, and unique offering of over 10 design brands and handmade collections that is rooted in provenance and attention to detail.
Come discover our 8,600 square-foot showroom at Tan Boon Liat building, right on the fringe of the historic Tiong Bahru district.
Website: https://journeyeast.com/
Type of Furniture Company: Retail
Sustainability Themes:
More environmentally-friendly materials, more environmentally-friendly sourcing, circular economy
Sustainability Certifications:
Products:
Selected Eco Product & Service Lines: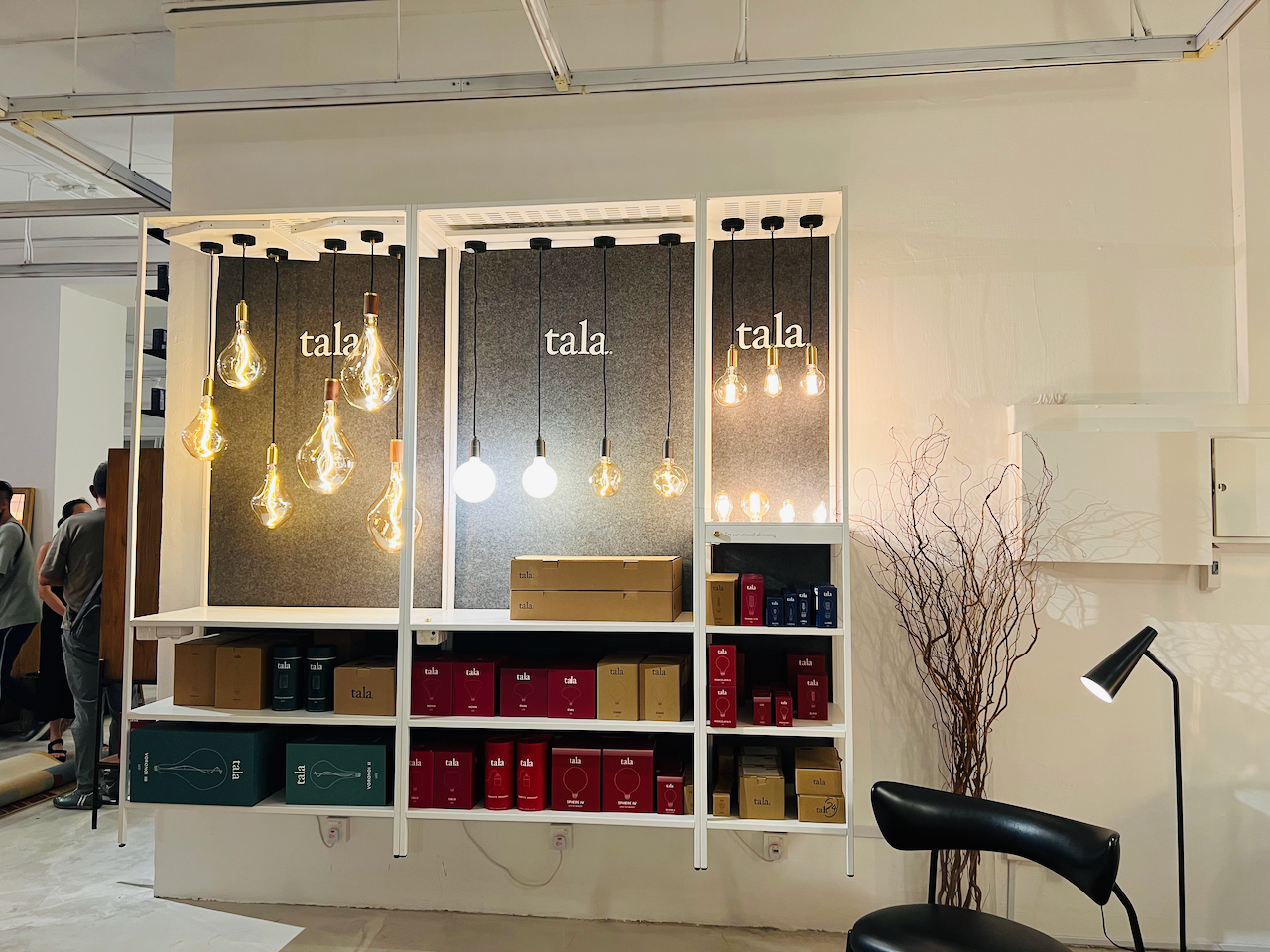 Sustainability-centric brand Tala's range of lights in the Journey East Showroom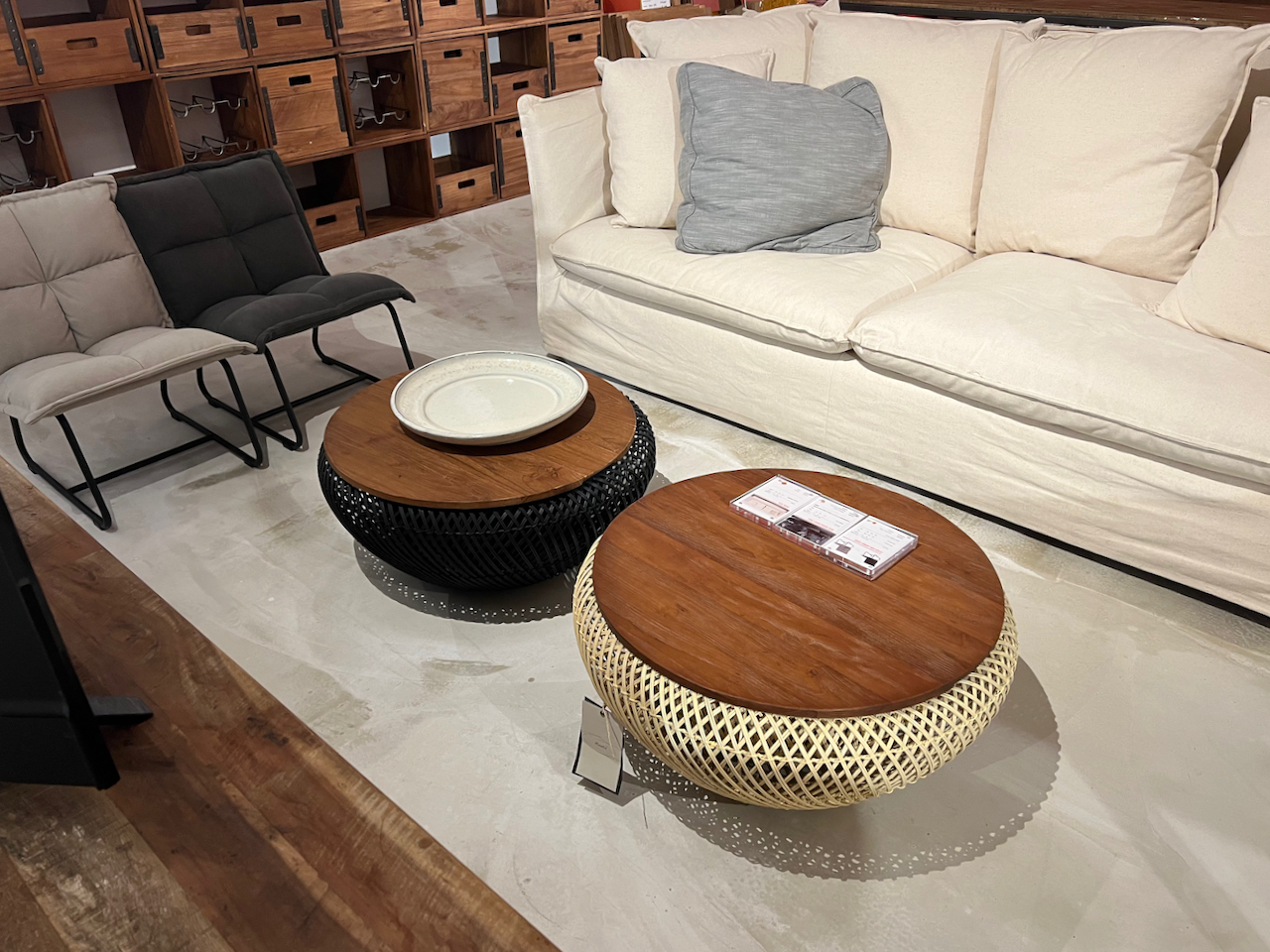 dBodhi's Wave Round Coffee Table (reclaimed teak/iron; foreground) and Aruba Sofa made from linen (background; right), which is known to be a more more environmentally-friendly material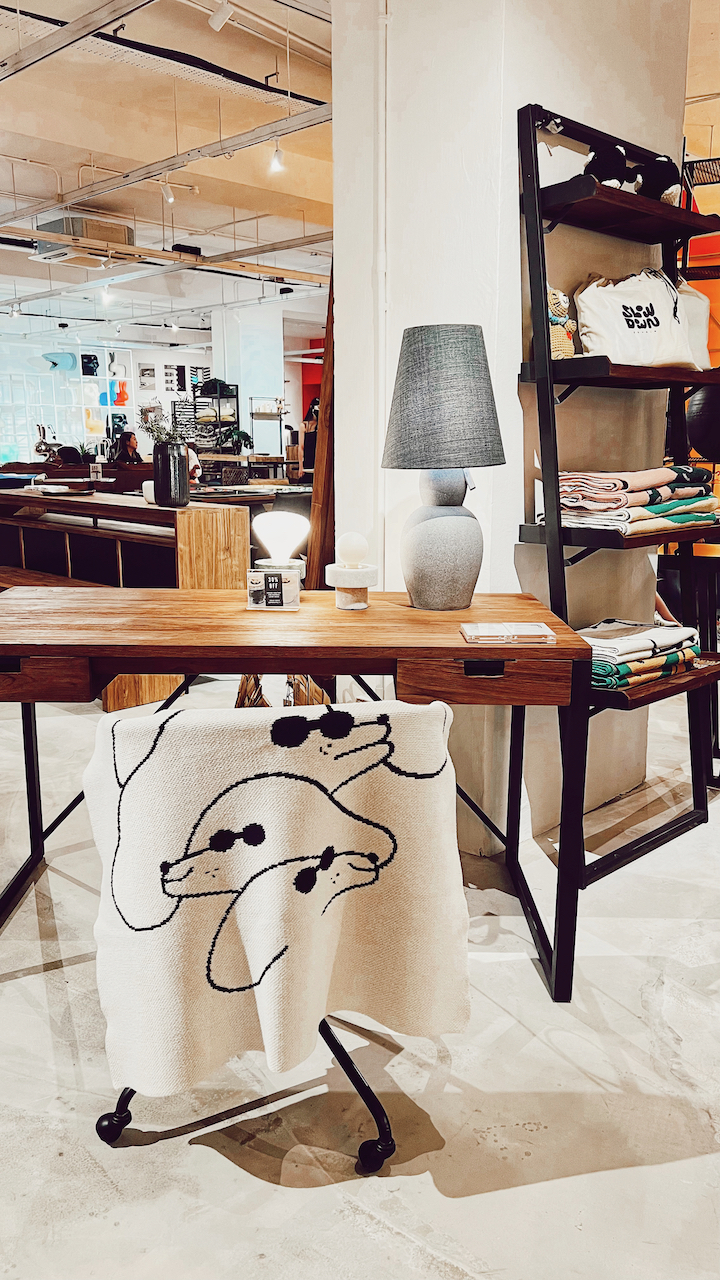 Slowdown Studio -- Dawgs Mini Blanket (made with 25% recycled cotton)
All photos were taken by SFIC at Journey East's showroom unless otherwise stated.
----------------------------------------------------------------------------------------------------------------------------------------------------
---