#Sustainability Snapshot: Sunyu Products & Services
Supporting the Circular Economy whilst Spreading the Love for Vintage Chinese Furniture
---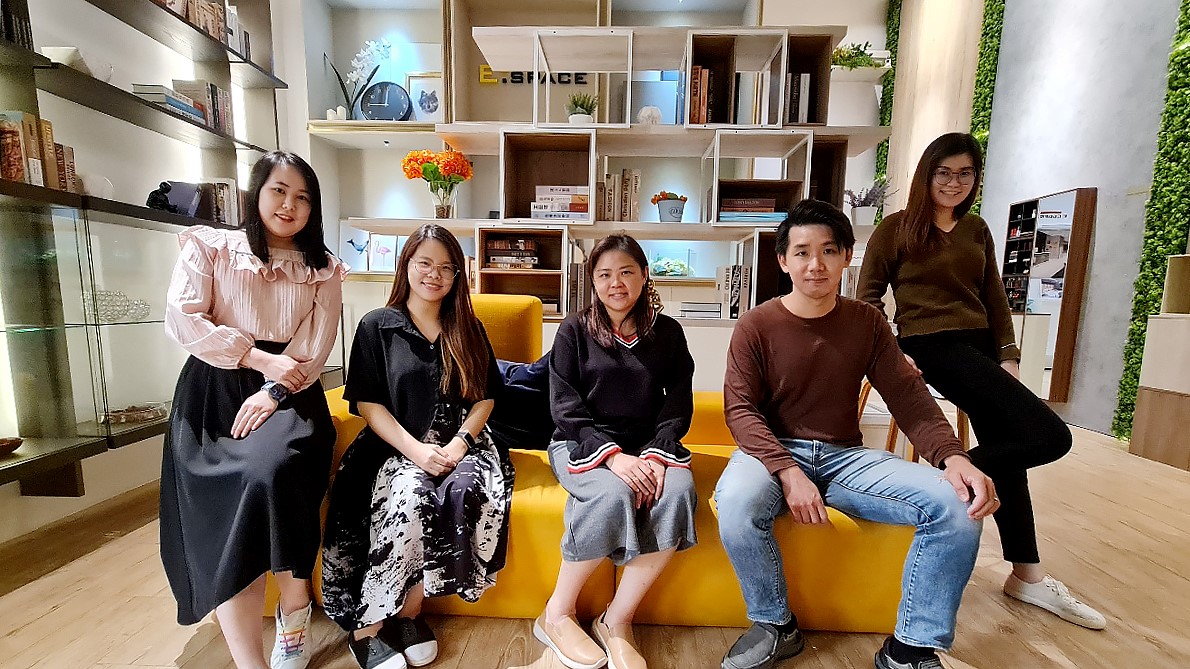 Ms Corinne Teng (Centre), Director, and Ecubespace team members
To Sunyu, it has always been the need of the hour to leave behind a better world for the future generations to come. Hence, with sustainability at the core of the company, Sunyu has been transitioning towards a more conscious business and lifestyle -- which prioritise the long-term health of our planet over short term monetary gains.
In view of the current climate emergency situation and having been inspired by international business partners in the industry, Sunyu's company leaders decided to drive the company towards a more sustainable business model.
Working with a Key Sustainability-Minded Supplier
In 2014, Sunyu started importing more sustainable wood-based materials from EGGER -- a European wood-based materials supplier who is at the forefront of sustainability. The team then crafted these materials into functional built-in furniture under their Ecubespace brand.
EGGER's wood-based products are sourced from more sustainable forests certified by PEFC and FSC. These products have a very small net carbon footprint, because substantial carbon is bound in the product compared to what is emitted during processing and transport.
Due to EGGER materials' ultra-low formaldehyde emissions (aligned with Japan F 4-Star, and ENF), Ecubespace built-in furniture contributes towards healthier living spaces for their users. Additionally, EGGER is certified with three standards of the ISO environmental series -- ISO38200:2018 (Chain of Custody), ISO ISO50001 (Energy Management) and ISO14001 (Environmental Management Systems). EGGER was also one of the first wood-based materials manufacturer to disclose the environmental performance of its wood-based materials independently through verified EPDs (Environmental Product Declarations). These reflect EGGER's serious commitment to more sustainable business operations, which spurred Sunyu to collaborate with them to build more sustainable built-in furniture.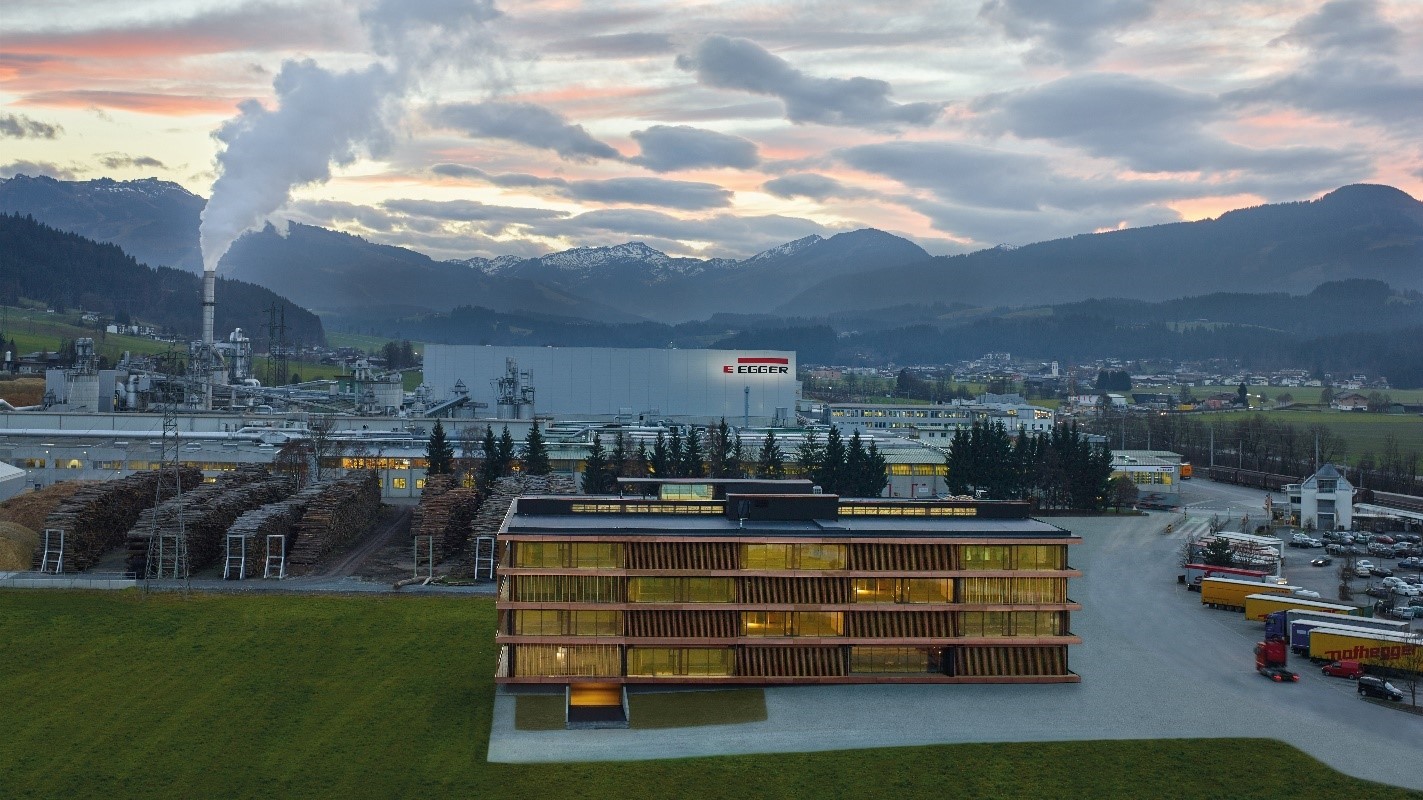 EGGER Building (Photo: EGGER)
Besides working with more sustainable suppliers like EGGER, Ecubespace has also been working towards minimising their material wastage through the use of more efficient and productive advanced software and machinery.
On a company-wide level, Sunyu has been working towards aligning with environmental certification standards. For instance, in 2020, Sunyu's factory in Johor, Malaysia was certified with ISO 14001 (Environmental Management System).
Future Plans
To reduce the carbon footprint of their delivery operations whilst maintaining their delivery lead-time, Sunyu plans to improve the logistical planning of their current delivery fleet further.
To optimise material and resource usage, the team will continue digitalising their business operations, whilst keeping a lookout for more sustainable suppliers and materials.
To align the company with higher environmental standards, Sunyu is working towards a ISO 14001 certification for their Singapore production facilities.
Look forward to wider steps forward in sustainability progress from Sunyu in the coming year! 🙂
----------------------------------------------------------------------------------------------------------------------------------------------------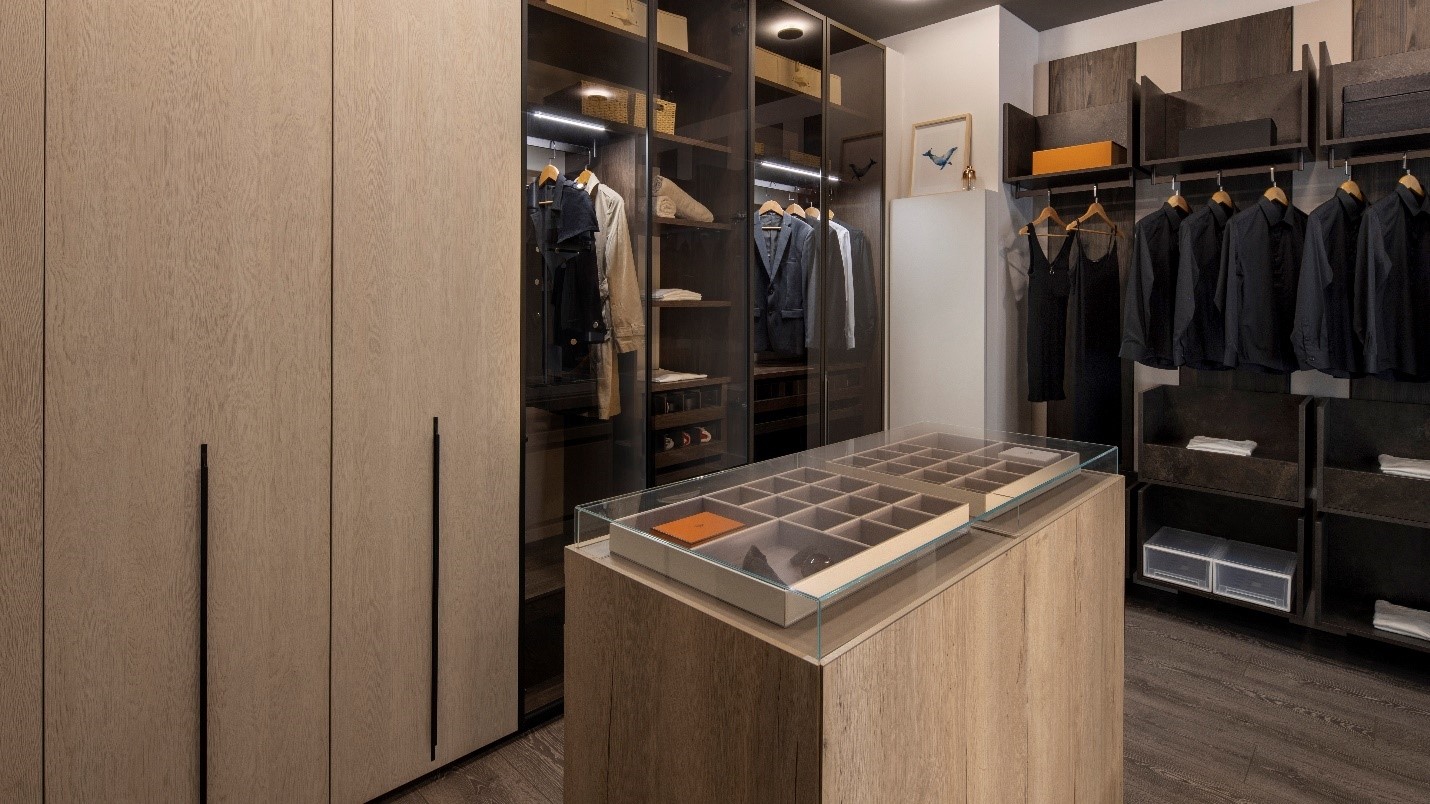 Ecubespace Showroom
Introduction to Sunyu Products & Services:
Sunyu is a manufacturing company that was incorporated in Singapore in the year 1994. It was integrated with the objective of providing a one-stop solution for top quality, cost efficient and state-of-the-art design built-in furniture.
​
Sunyu also provides edgebanding services to industrial customers in Singapore. It combines its rich experience, leading edgebanding machinery, wide selection of edgeband decor and a good logistic coverage -- to deliver a comprehensive edgebanding service solution to the woodwork industries.

Over the years, Sunyu has grown and evolved. It is invested in providing a one-stop customized decor panel solution and complete modular built-in furniture solution for its customers to meet changing markets dynamics. It provides its customers with innovative and quality products, whilst creating more sustainable and healthier living spaces.
Website: https://www.sunyu.com.sg/, http://ecubespace.com.sg/
Type of Furniture Company: Materials, Components & Services
Sustainability Themes:
Environmental management, environmentally responsible supply chain, health & safety, waste management, recycling
Sustainability Certifications (for components):
Sunyu Products and Services' JB factory (since 2020):

ISO14001 (Environmental Management Systems)
ISO45001 (Occupational Health & Safety)

Wood product supplier EGGER's certifications:

SG GreenLabel (for 30% recycled wood content in Eurodekor Melamine Faced Chipboard (MFC) panels)
PEFC & FSC
ISO 38200:2018 (Chain of Custody)
ISO ISO50001 (Energy Management)
ISO14001 (Environmental Management Systems)
Formaldehyde standards:
Under CARB P2 and Japanese F 4-Star standard (0.3mg/l formaldehyde emission)
Also aligns with EGGER principles for sustainable forest management and wood purchase

Certificates and more details here.
Products:
Furniture Components
Built-in Furniture
Edgebanding Services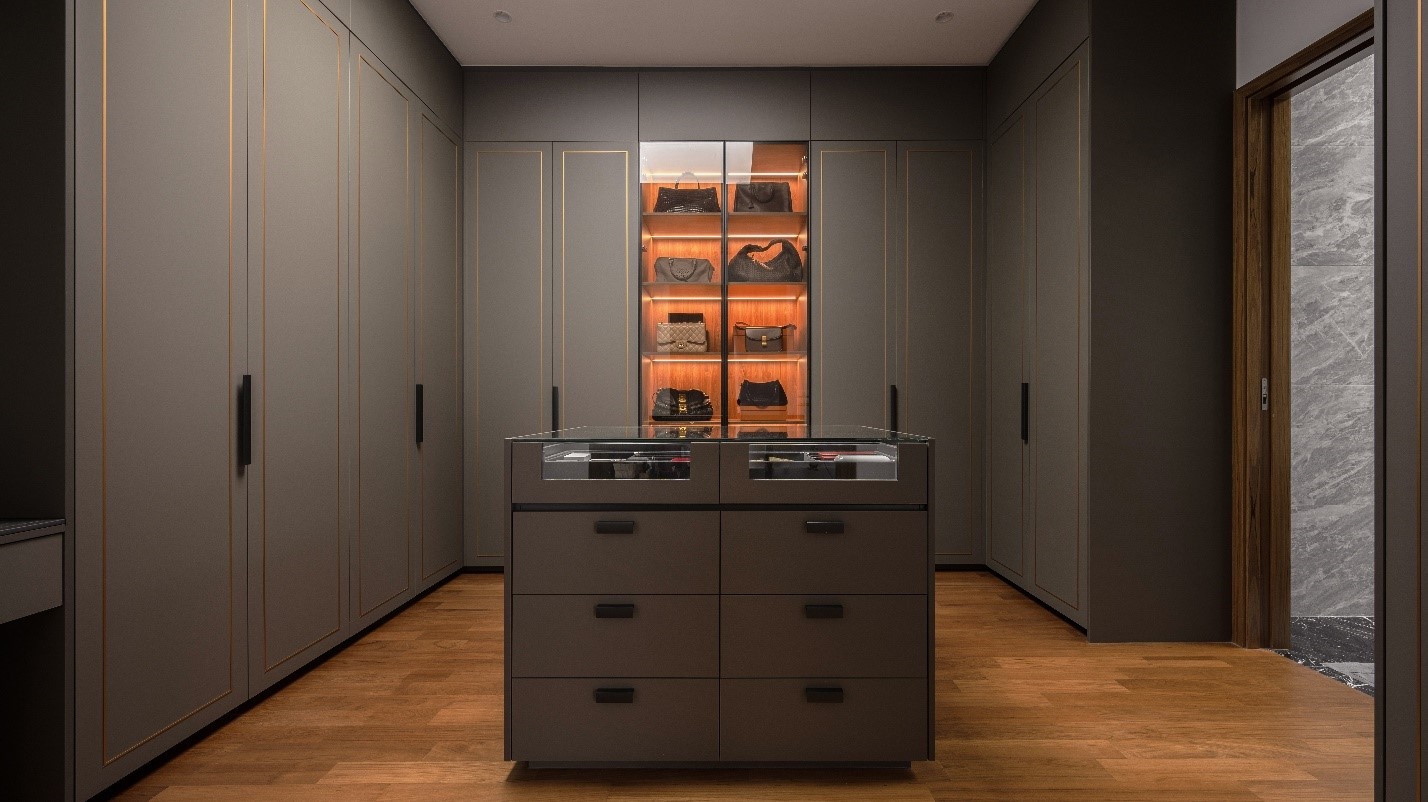 Modular Wardrobe
Specific Eco Product & Service Lines:
Environmental Initiatives:
Signed the Alliance for Action on Sustainable Spaces Low Formaldehyde Commitment Statement
All photos are courtesy of Sunyu Products & Services unless otherwise stated.
----------------------------------------------------------------------------------------------------------------------------------------------------
---