#Sustainability Snapshot: The Table Guy
Driving Sustainability Through Partnerships and R&D
---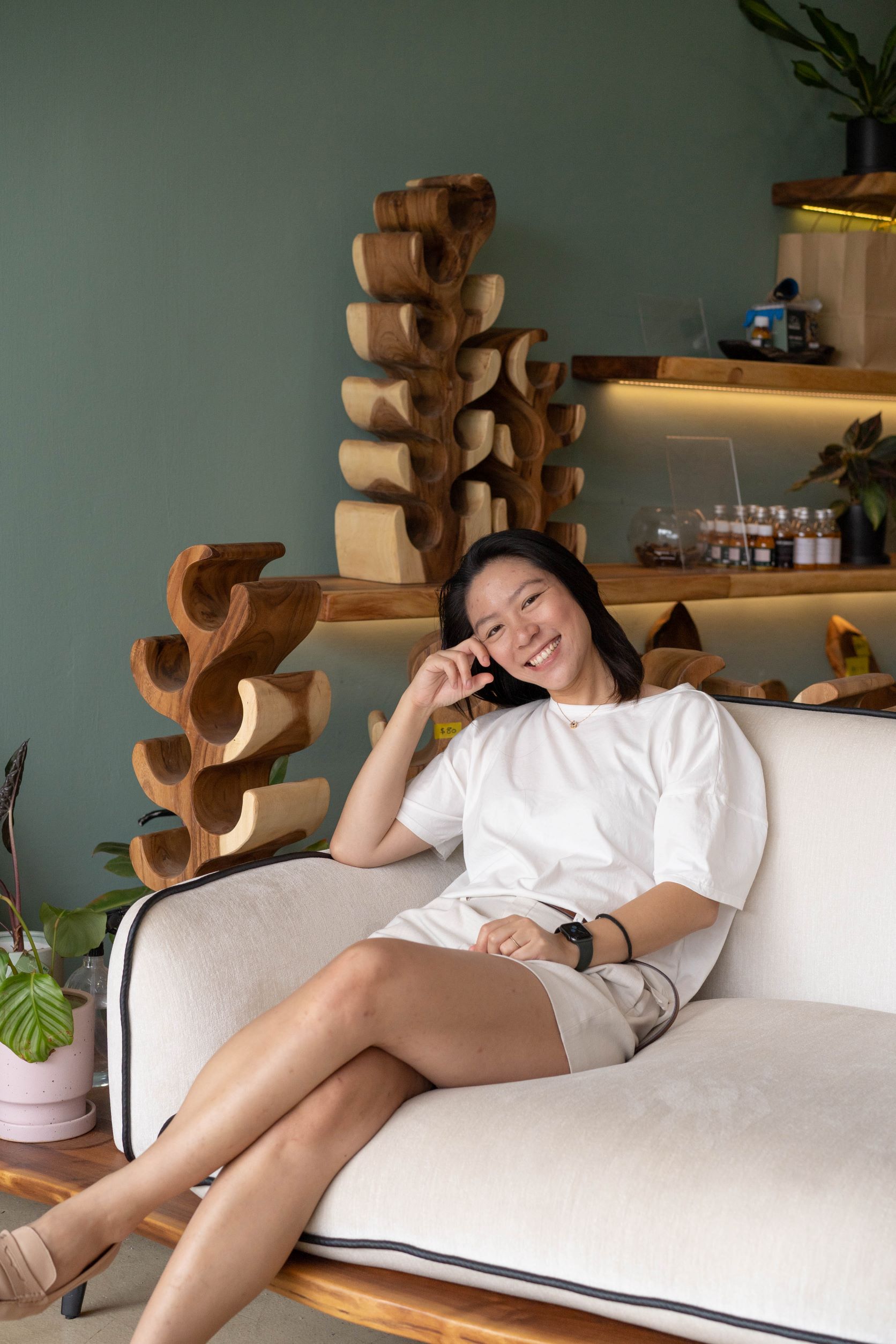 Ms Samantha Zhuang, Co-Founder and Chief Marketing Officer of The Table Guy (Photo: SOJAO / The Table Guy)
While sustainability comprises of many facets, environmental sustainability in particular has always been a priority for business decisions at The Table Guy, helmed by co-founders Darryl and Samantha.
Beyond making sustainable decisions for the business itself, The Table Guy's product development efforts are guided by its philosophy that "Durable is Sustainable". The Table Guy promotes the use of durable materials in its products, and empowers consumers to get more lifetime value out of these resources by educating them on proper care and maintenance, extending the longevity of the furniture, and minimising waste.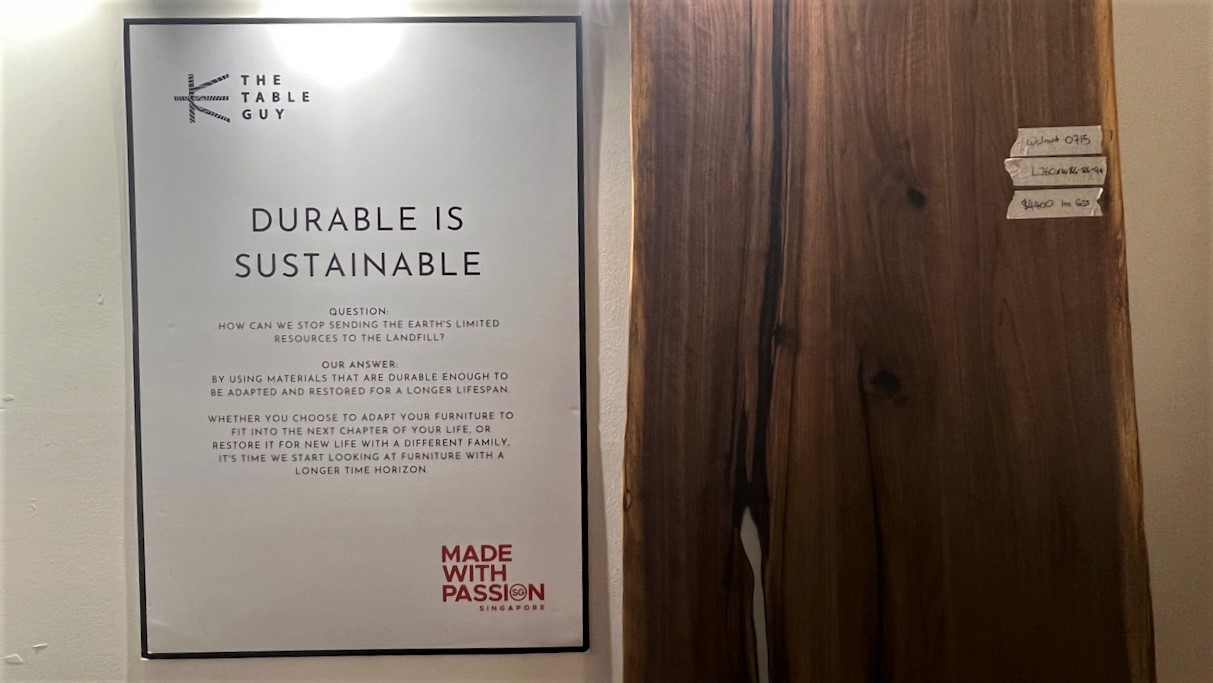 The Table Guy's philosophy, framed & hung near the entrance of their showroom
Partnering with stakeholders that align with their values
The Source: Building sustainability into the product itself, starts from the source. The Table Guy personally visits and vets all potential and existing partner factories and suppliers, to verify that working conditions are sound and that the materials are being processed responsibly. When considering new partnerships, recognised environmental certifications and other sustainable business practices are evaluated to ensure that The Table Guy delivers products that are not only inherently sustainable in character, but also built sustainably.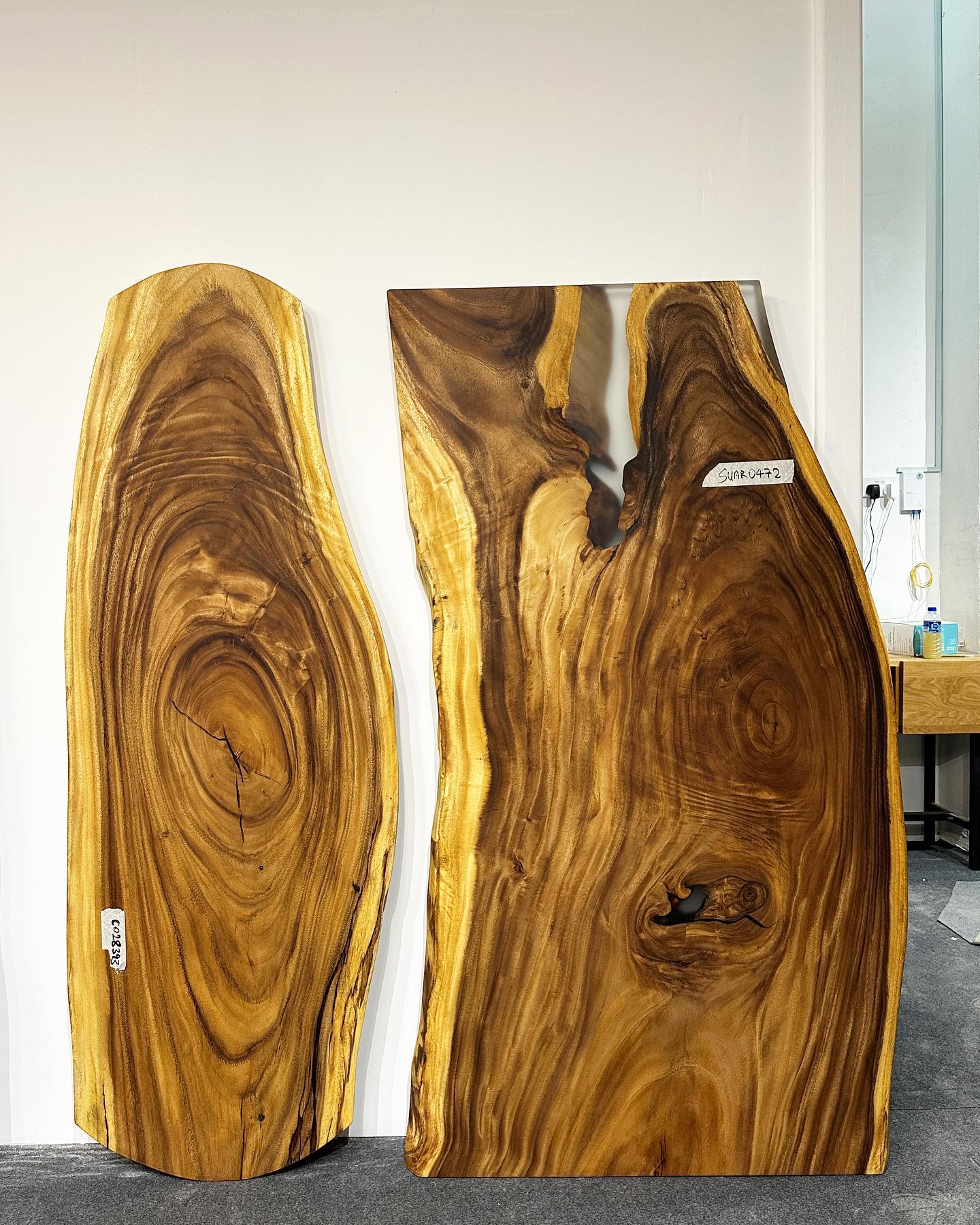 Solid Wood Slabs Imported by The Table Guy (Photo: The Table Guy)
Maximising Usability: On the product development front for its solid wood slab tables, with a view to prolong the lifespan of these precious resources consumed, The Table Guy prioritised finding a wood finish that was (i) safer for their furniture-makers to use; (ii) hardy enough to allow customers to enjoy their furniture freely; and (iii) user-friendly enough for customers to conduct their own maintenance and repair if needed.
With these considerations in mind, The Table Guy conducted extensive personal testing of various wood finishes before deciding on the Rubio Monocoat system, which delivers great usability and is user-friendly enough for DIY maintenance.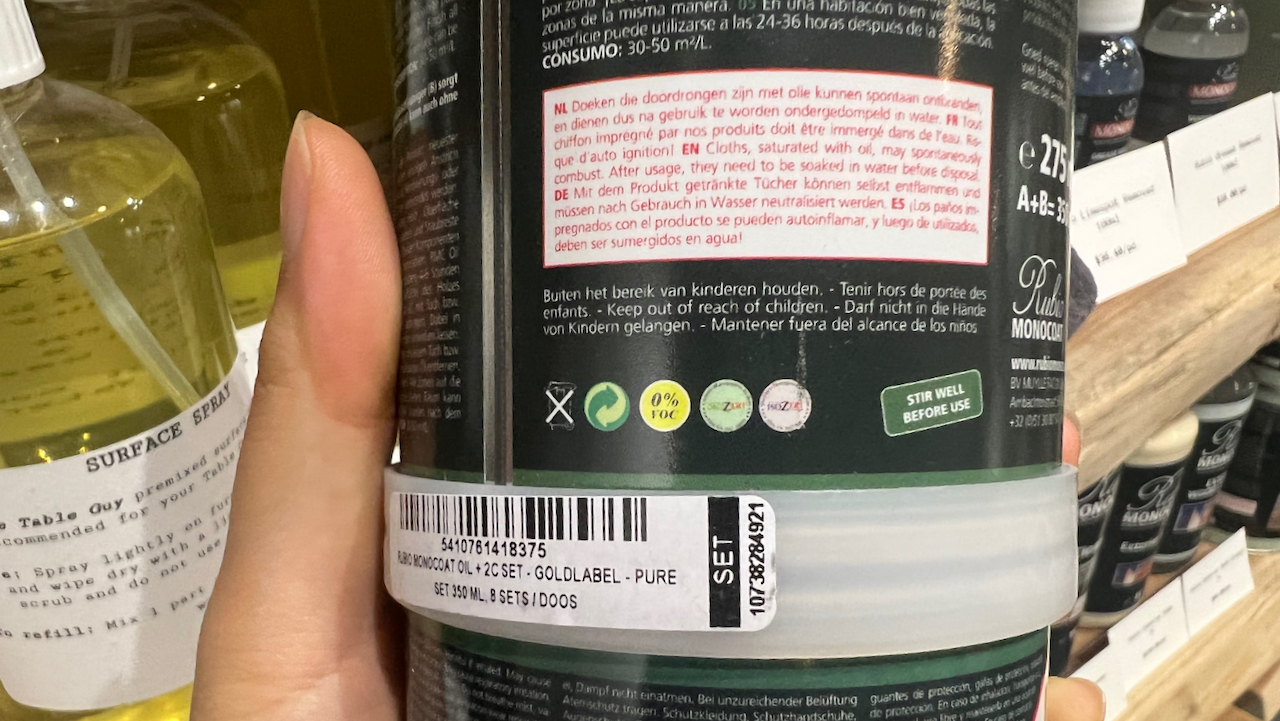 Closeup of a VOC-free oil coating on retail at The Table Guy
Product Design: The Table Guy also actively collaborates with other local makers to create new, unique designs that consumers will hold dear to for a long time. They count The Slab Sofa, a collaboration with local sofa maker Blafink, as one of their most successful collaborations. With fully customisable upholstery, each sofa is built to order to fit into each unique customer's lifestyle and preferences. This enables customers to enjoy more value out of their purchase and reduce the need to purchase new furniture pieces that require substantial virgin resources to produce.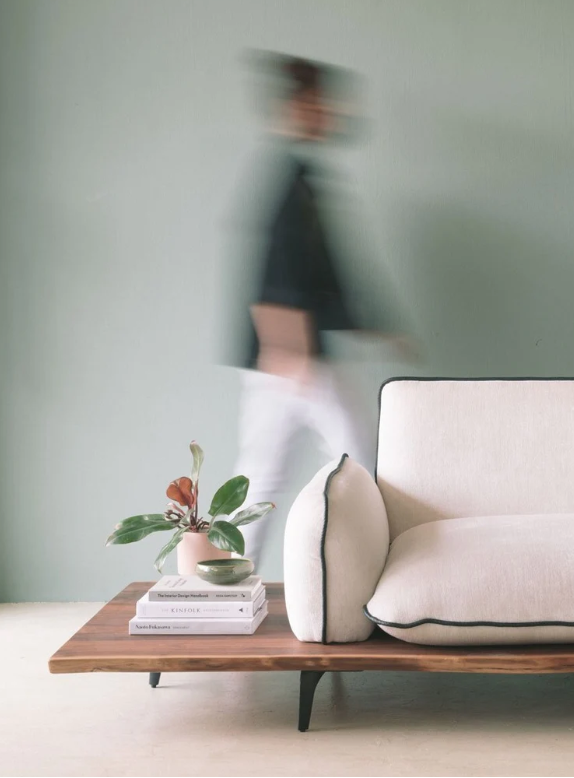 The Table Guy x Blafink Slab Sofa (Photo: The Table Guy)
Driving sustainability-centric R&D
In 2022, The Table Guy established an R&D team to drive their efforts for sustainability. The Table Guy intends to leverage on SFIC's resources on circular design and other sustainability-centric design principles to value-add to their existing resource library.
To fellow SFIC members who are at various stages of their sustainability journey, Samantha would like to say, "Do what you can, and everything will add up!"
Check out The Table Guy's feature as a sustainable, made-in-Singapore timber furniture company by Home & Decor Magazine (6 Aug 2020) here.
----------------------------------------------------------------------------------------------------------------------------------------------------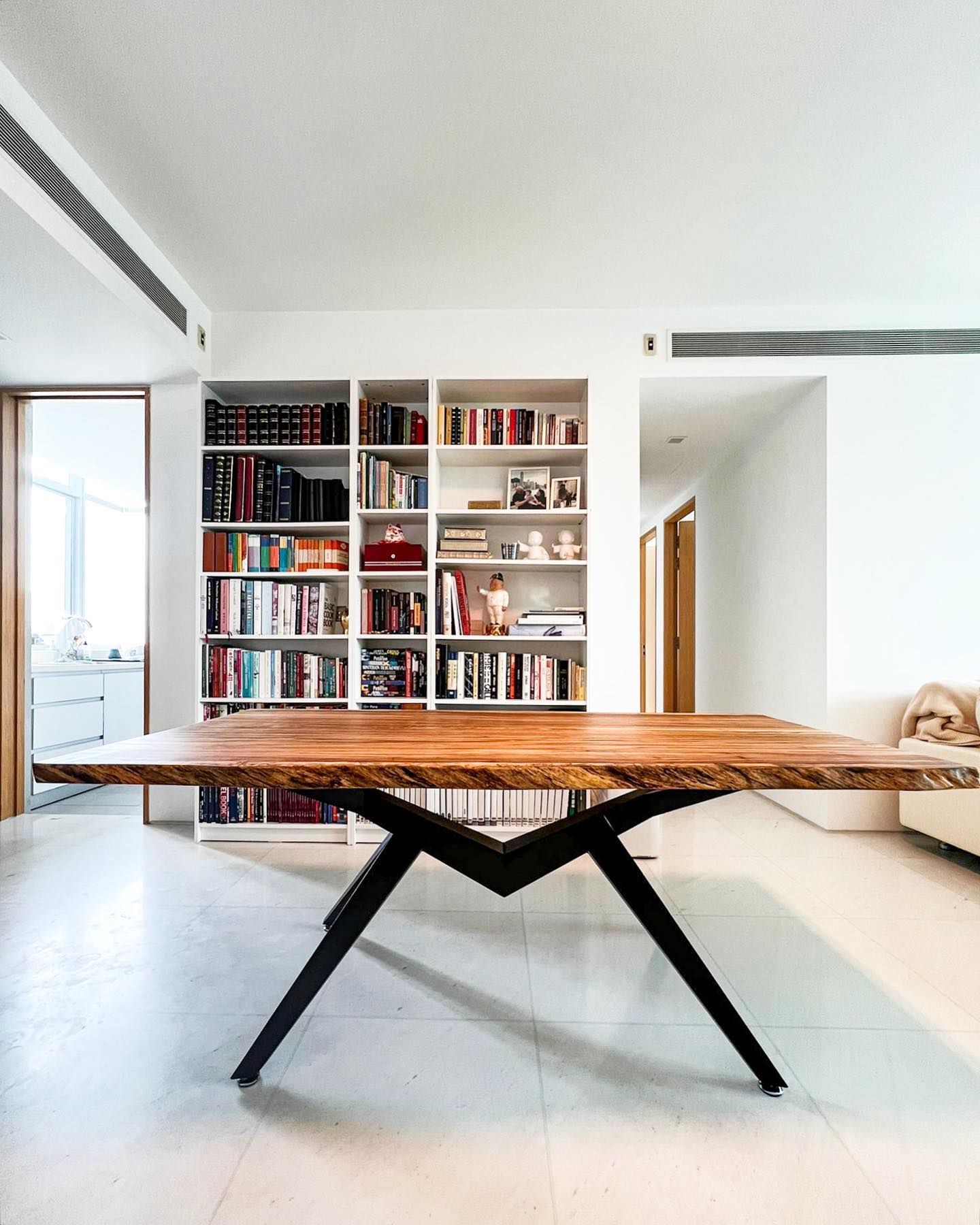 Solid Wood Table Centrepiece by The Table Guy (Photo: The Table Guy)
Introduction to The Table Guy:
The Table Guy combines valuable traditional techniques with new finishing technologies, to deliver beautiful products designed for long term use. We provide professional solid wood carpentry services - ranging from furniture customisation for end users, to bespoke furniture manufacturing for designers and businesses.
Website: https://tableguy.sg/pages/sustainability
Type of Furniture Company: Manufacturing & Retail
Sustainability Themes:
Waste reduction, carbon management (partial), product longevity, more environmentally-friendly materials and health and safety
Sustainability Certifications:
FSC & SVLK (timber mill partners)
Products: Solid wood furniture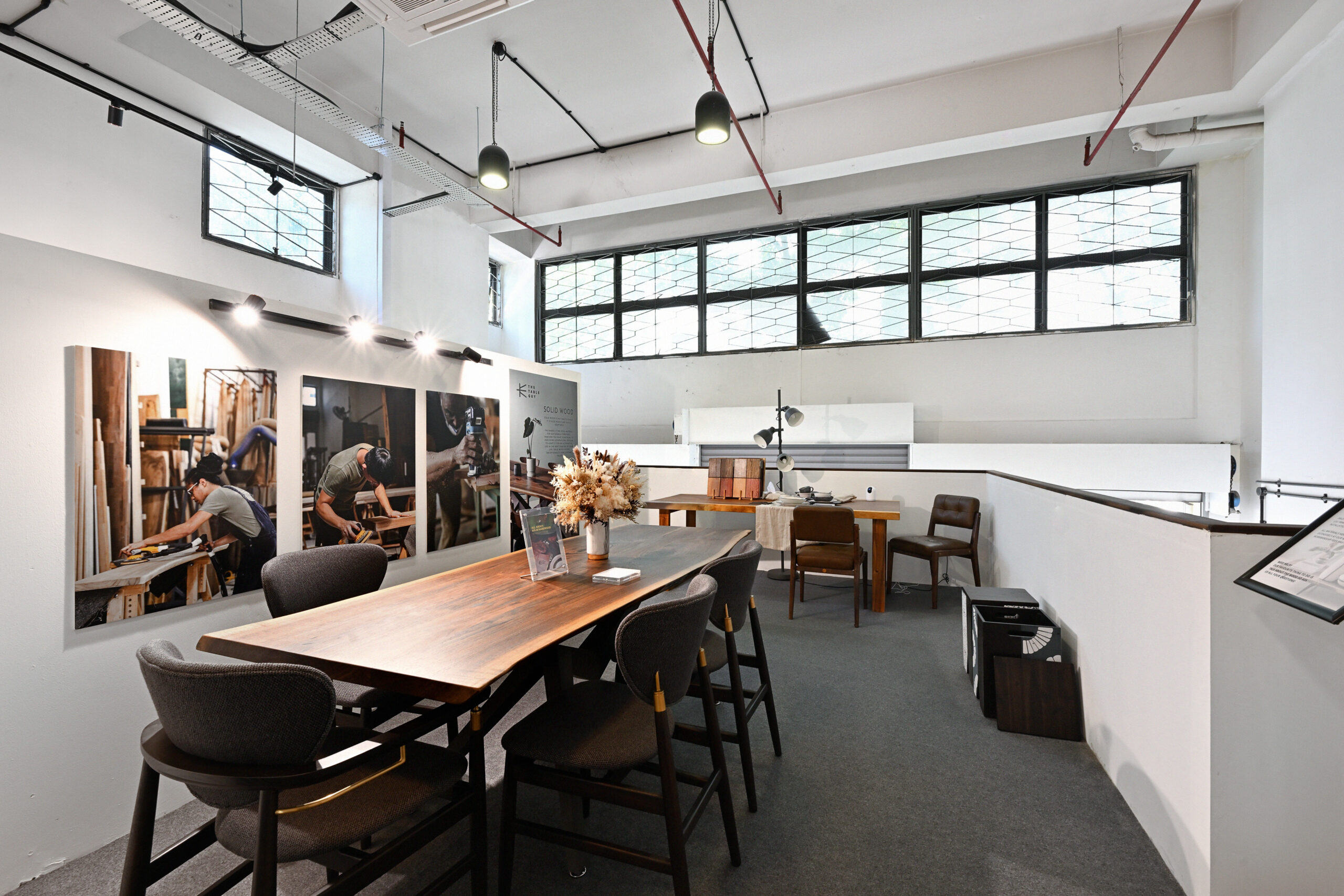 Snapshots of The Table Guy's artisan carpenters hard at work, on display at their showroom (Photo: The Table Guy)
Environmental Initiatives
Waste Reduction:

Reuses packaging:

Strives to make packaging as efficient as possible. Where possible, their white glove delivery service allows them to reclaim any reusable packaging for their next delivery.

Does not package small items unnecessarily.
Minimises paper usage by issuing all invoices and receipts via email and product drawings in PDF via electronic channels.
Holds free offcut adoption drives.

Carbon Management:

Their delivery routes are planned to maximise efficiency, which minimises carbon emissions, air pollution and transport costs.

Product Longevity:

Designs products and uses materials with durability in mind.

More Environmentally-Friendly Materials / Pollution Management / Health & Safety:

Uses a VOC-free hardwax oil finish by default for all products.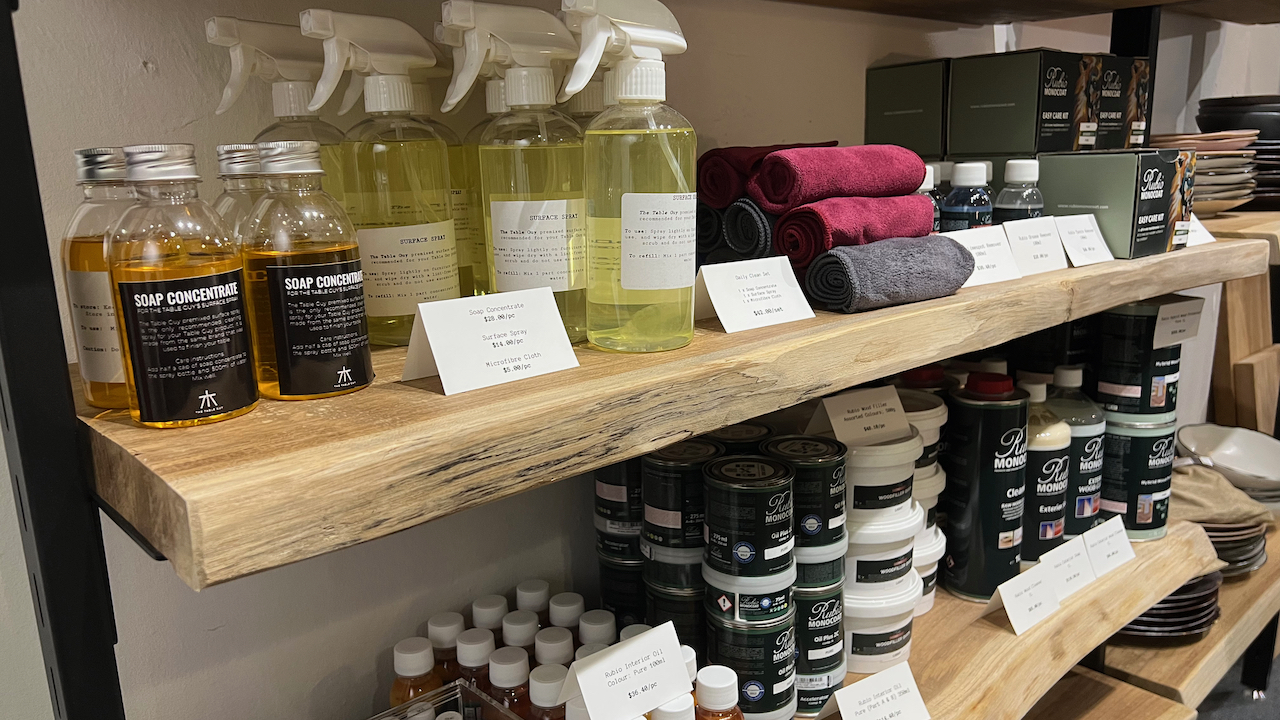 The Table Guy's Range of Finishing and Cleaning Products on their Display Shelf
Future Sustainability Initiatives
Waste Reduction:

Working to make packaging fully reusable over several items so it has a longer lifespan.
Main challenge: The Table Guy's items are generally heavy and odd-shaped, so the team is working on finding packaging material and methods that is both adaptable to the varied shapes and sizes, while being durable enough to be reused reliably. Please reach out to them if you have any solutions!
----------------------------------------------------------------------------------------------------------------------------------------------------
---