#Sustainability Spotlight with Hyphenate Holdings
Conscientiously Upping their Sustainability Game
---
The Hyphenate Holdings Team at An Exhibition in KLCC, July 2022
Spearheading Corporate Sustainability Through Sustainability Capacity-Building, Data Evaluation, Strategy & Target-Setting
Though the Hyphenate Holdings team believes that they are new to sustainability, Hyphenate Holdings already has a number of environmental certifications and initiatives under its belt -- across the themes of environmentally and socially responsible supply chain, product longevity and health and safety.
With established businesses in interior surfacing and creative design, Hyphenate Holdings understands the inherent value of transitioning into a more sustainable business -- particularly against a backdrop of evolving regulations, consumer demand and investor expectations for corporate sustainability as well as climate change. Moving forward, Hyphenate Holdings' leaders and team are both prepared to take up or play a prominent role in pursuit of the sustainability agenda.
To better equip themselves with knowledge about corporate economic, social and governance (ESG) sustainability, Hyphenate Holdings' Sales Manager Damien participated in SFIC's inaugural Sustainable Business Transformation Mission Trip to Copenhagen, Denmark this year. Since then, the team has been working closely together with SFIC to explore next steps to up their sustainability journey.
Having recently completed their first internal evaluation exercise in September 2022, the team is determined to set up a sustainability strategy by mid-2023. They look forward to contribute back to the environment in prominent and relevant ways as a responsible corporate citizen.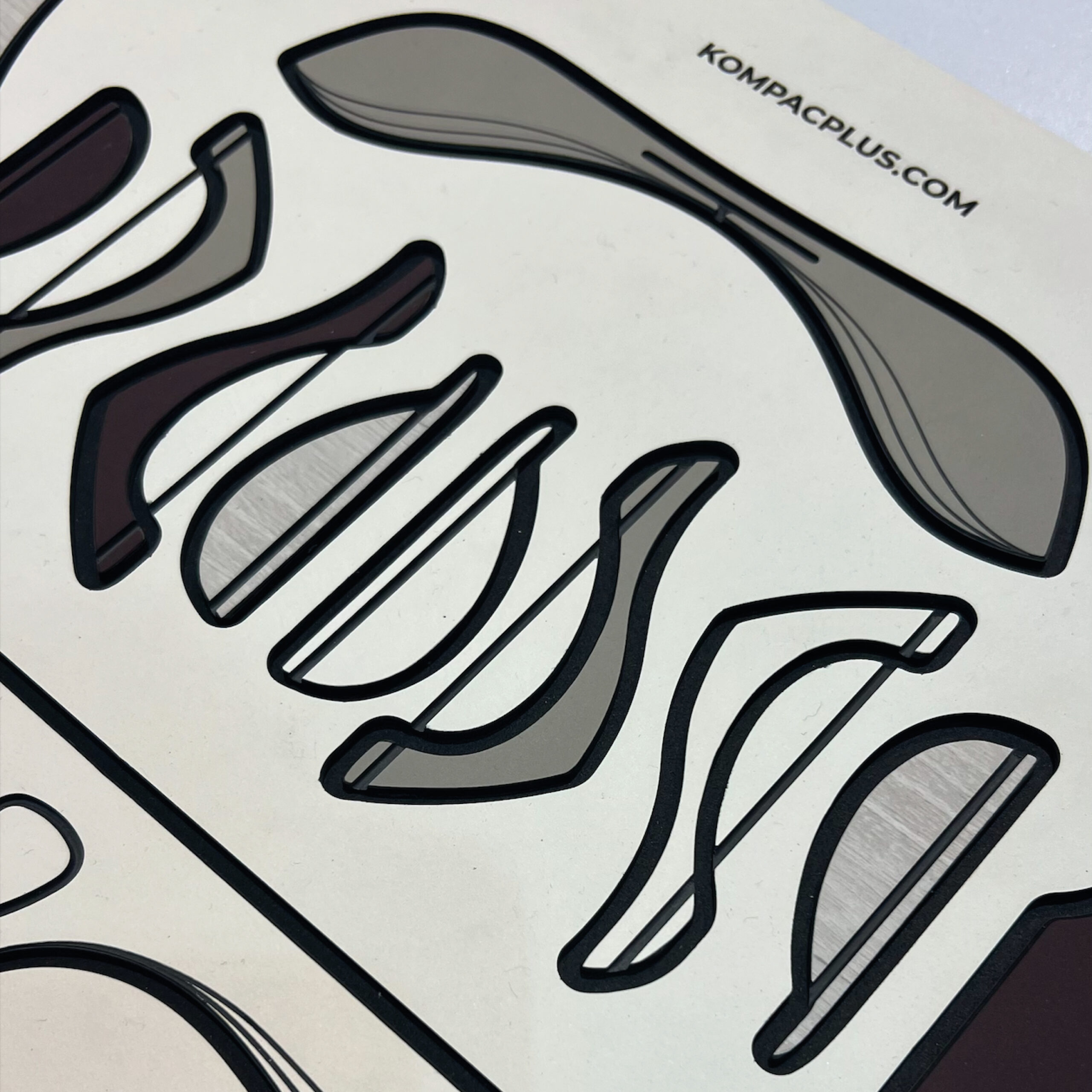 In collaboration with @desinere_sg, KompacPanel off-cuts were repurposed into exclusive hanging displays for our booth exhibition at FIND Design Fair Asia this year.
Promoting Their Sustainability Niche to Consumers
While the Hyphenate Holdings team works towards setting up their internal sustainability goals, efforts were also made to better communicate the value of their product sustainability to their clients.
For instance, prior to the production process (which involves compressing multiple layers of kraft paper soaked in resin into a solid, compact form under high heat and pressure), the materials that make up KompacPanels were all sustainably sourced. These efforts are certified by the Forest Stewardship Council, as shown in the KompacPlus portfolio (below), and aim to ameliorate the company's impact on the immediate natural environment.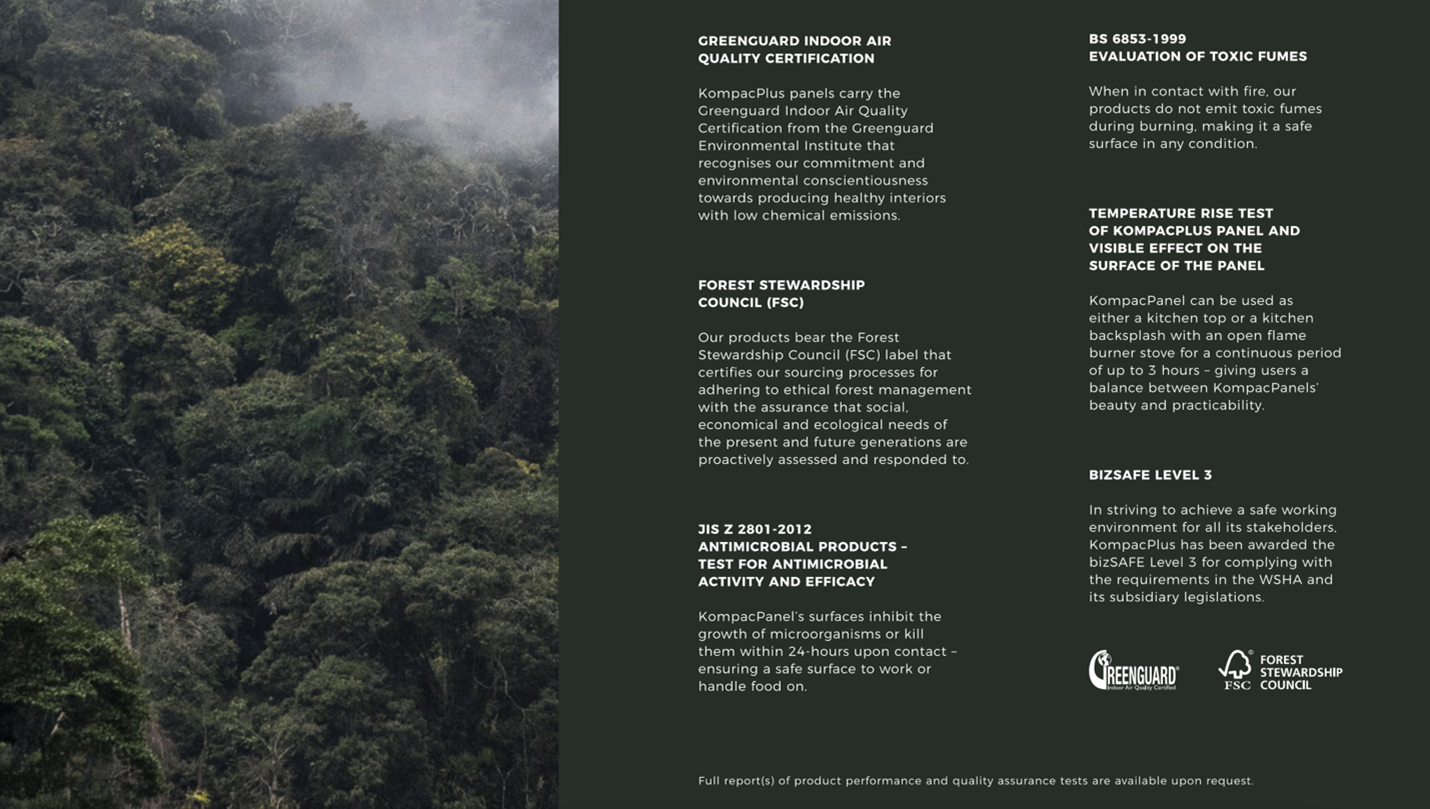 List of KompacPlus Certifications found in the KompacPlus portfolio
Beyond the digital sphere, KompacPlus also creates creative physical displays for exhibitions and showcases that are repurposed from production off-cuts. These displays communicate the sustainable qualities of their products and their zero-waste approach, which emphasise on creating maximised value with less.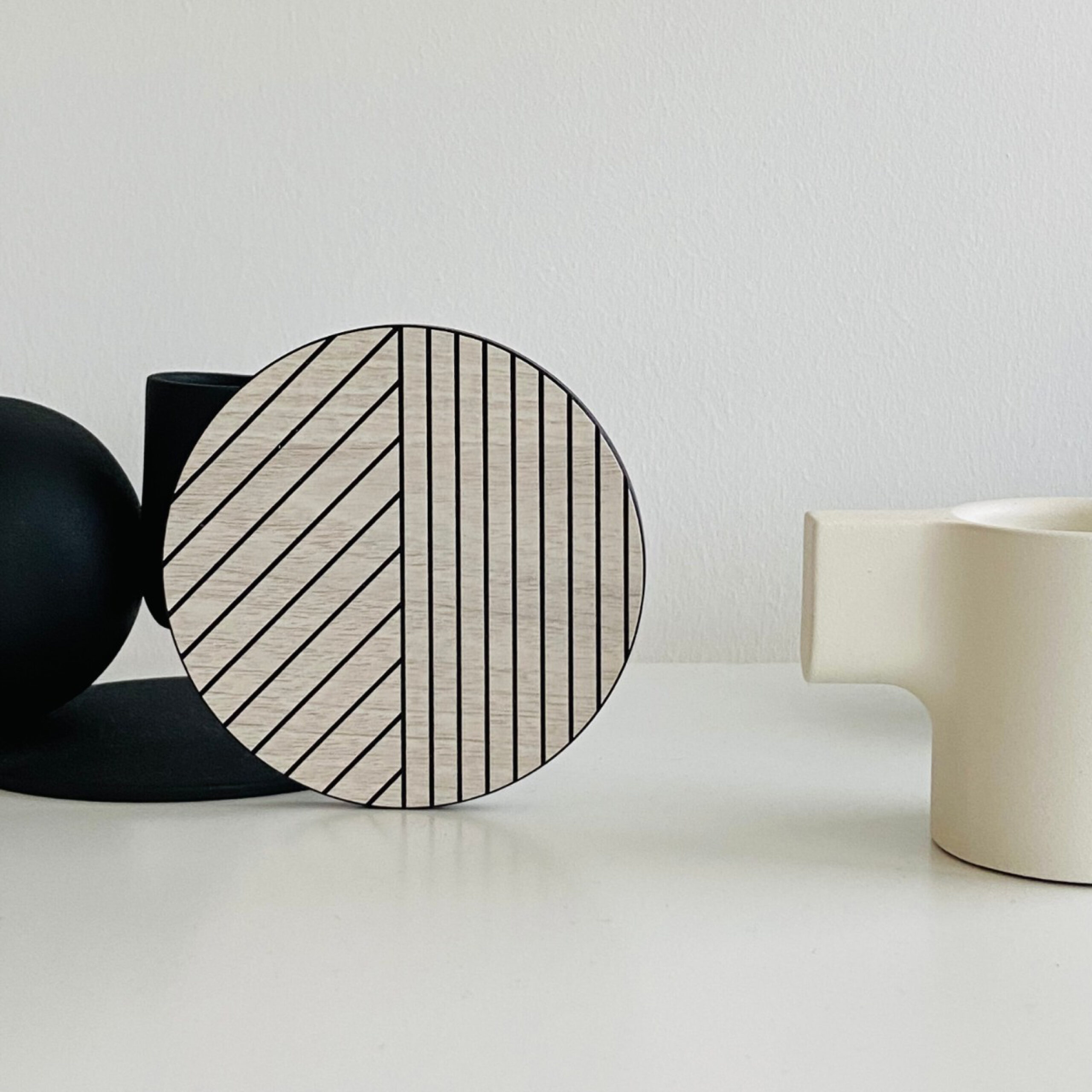 KompacPlus Coasters as Giveaway/Appreciation Gifts Made From Off-Cuts
Moving forward, the Hyphenate Holdings team endeavours to consistently upgrade their sustainability capacity and incorporate sustainability more deeply into their company!
----------------------------------------------------------------------------------------------------------------------------------------------------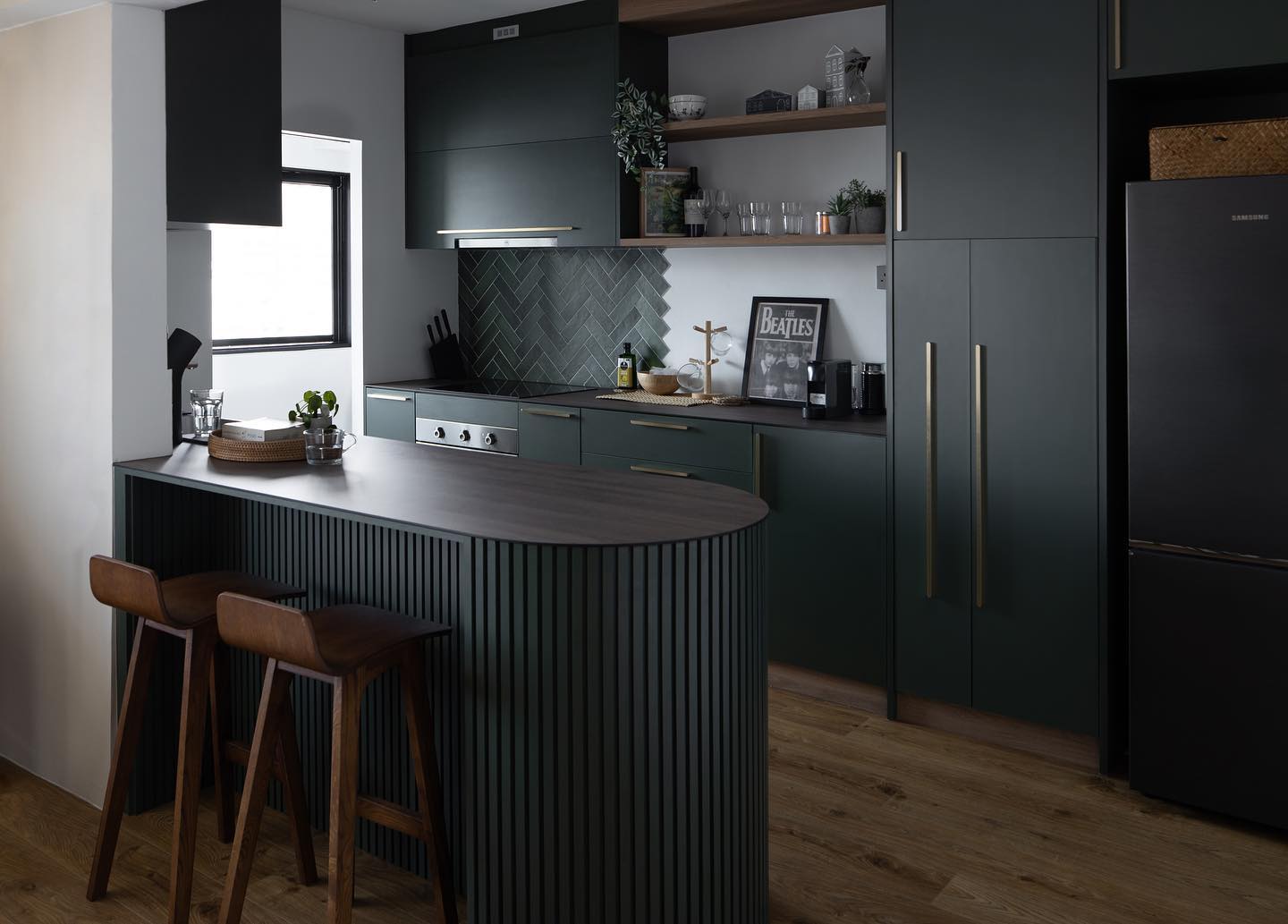 Kitchen Showcase Using KompacPlus Panels
Project by @authorsinstyle
Introduction to Hyphenate Holdings:
With established business in innovative space and creative design, Hyphenate Holdings is a holding company that seeks to build true connections between people and brands from all over the world to create, innovate and inspire the world. With over 10 years' experience in delivering tailored spaces and creative design, our operations are built on a growing network of dedicated individuals who share the same goal of delivering the ultimate service at every level.
Introduction to KompacPlus:
KompacPlus Pte Ltd was set up in 2009 to provide interior designers and homeowners an innovative yet stylish material surface that serves as an alternative to the conventional kitchen countertop surfaces such as solid surface, granite and stones. Its expertise lies in the supply and install of a full suite of surfacing solutions with fully customizable high-density non-porous composite panels that are made in Italy. Headquartered in Singapore, KompacPlus strives to deliver the ultimate service at all levels, and has successfully expanded to Malaysia in 2016.
Websites:
Type of Furniture Company: Materials, Components and Services
Products: Customized/ Kitchen/ Office Surfaces
Themes:
Environmentally and socially responsible supply chain, product longevity & health & safety
Environmental & Social Certifications:
More Environmentally & Socially Responsible Supply Chain: FSC
Consumer health & safety:

Greenguard Indoor Air Quality
HIS Z 2801-2012 Antimicrobial product test for antimicrobial activity and efficacy

KompacPanel's surfaces inhibit the growth of microorganisms or kill them within 24-hours upon contact, ensuring a safe surface to work or handle food on

BS 6853-1999 Evaluation of toxic fumes

When in contact with fire, products do not emit toxic fumes during burning, being it a safe surface in any condition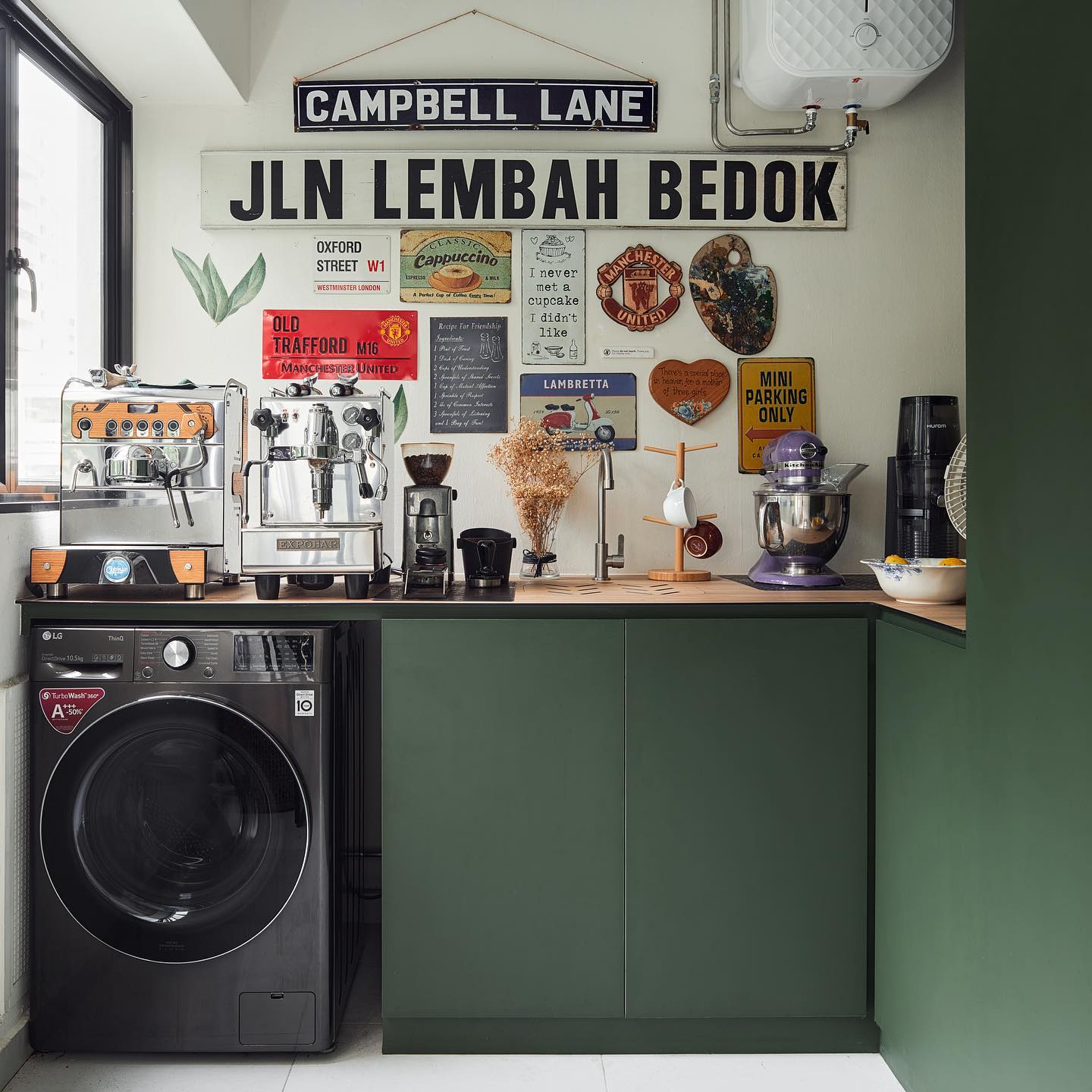 Green Memorabilia Kitchen Using KompacPlus Panels
Project by @leinterioraffairs
Environmental Initiatives:
Reducing Waste / Circular Economy:

Consistently upcycles offcuts for creative applications in collaboration with designers

For instance, in collaboration with @desinere_sg, KompacPanel off-cuts were repurposed into exclusive hanging displays for their exhibition booth at FIND Design Fair Asia 2022.
KompacPanel off-cuts are also upcycled into exclusive coasters, decors and KompacToys, which are gifted to business clients/customers as door gifts, giveaway prizes or tokens of appreciation.
Product longevity:

Offers

warranty

against panel delamination, swelling in thickness due to water exposure, and panel warpage

Ten (10) year warranty for all KompacPanel surfaces (inclusive KompacTop, KompacWall, KompacPlay and banchetto applications);
One (1) year warranty for banchetto metal leg frame; and
One (1) year warranty for KompacSeal applications.

Find out more about KompacPanels' material properties here
KompacPanel can be used as either a kitchen top or kitchen backsplash with an open flame burner stove for a continuous period of up to 3 hours
All photos are courtesy of Hyphenate Holdings.
----------------------------------------------------------------------------------------------------------------------------------------------------
---