#Sustainability Spotlight with MM Galleri
Spearheading Environmental and Social Sustainability in the Marble Industry
---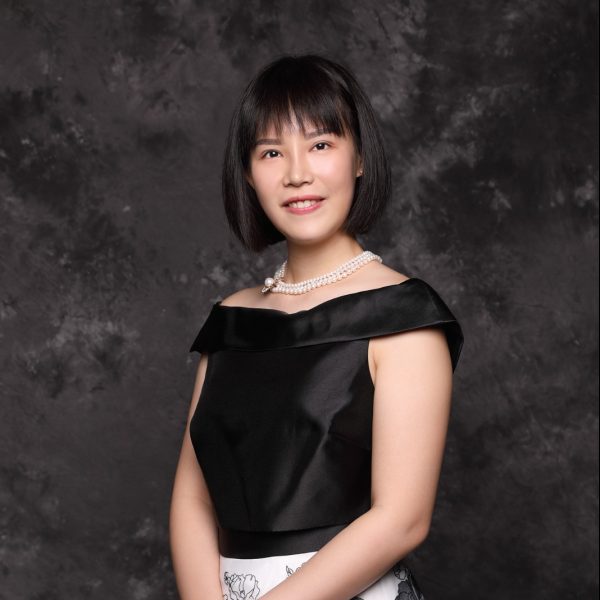 Ms Hillary Tjioe, Singapore HQ Director of MM Galleri
To Hillary, the rest of the Tjioe family and the team at MM Galleri, sustainability is an extremely important part of their lives. Hillary was brought up in a family of nature lovers – they all love Mother Nature and value the natural resources that Nature offers to them. Hence, they strive to conserve natural resources like marble in their industry.
Waste Reduction / Circular Economy as the Core of Environmental Sustainability
Due to the nature of their business, MM Galleri's sustainability initiatives mostly focus on waste reduction, which is a key part of environmental sustainability. They align with circular economy principles, which facilitates an economic system where products and services are traded in closed loops or 'cycles', whilst maximising the value of products and resources throughout their life cycle. For instance, in terms of packaging, MM Galleri reuses wooden pallets when transporting their goods.
For their main products – marble, the MM Galleri team leverages their patented Bended Marble Technology to reduce up to 95% of marble waste during carving. With their advanced capabilities in producing thinly sliced marble slabs that can be applied atop surfaces, MM Galleri has been conserving up to 80% of marble material that would be otherwise required by clients. At the same time, these capabilities enable MM Galleri to offer clients more preferrable lightweight options that still retain the look and feel of luxurious natural marble. Furthermore, by offering thinly sliced marble slabs, the need to extract marble from nature is reduced, ameliorating the ecological impacts of marble quarrying.
The marble products offered by MM Galleri have a long product longevity. They last for centuries if maintained properly, eliminating the need for consumers to purchase new products and consume more natural resources.
Marble offcuts are not wasted – they are upcycled into coffee tables, pebbles for client projects, marble dust to be sold as better-quality alternatives to sand, and samples for architects.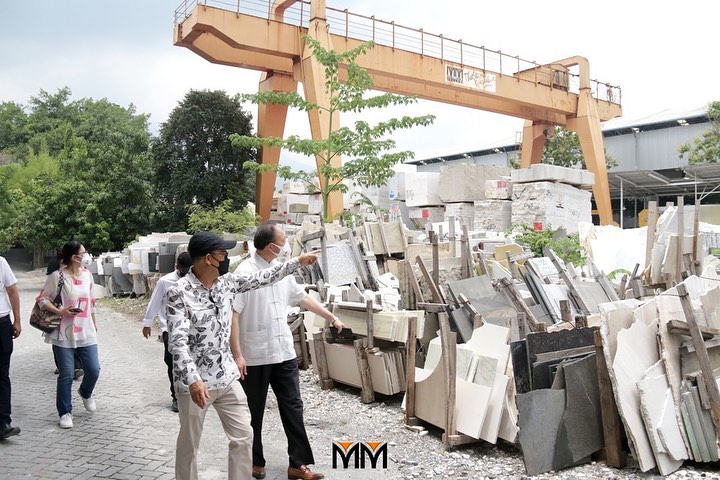 MM Galleri's marble offcuts, which are upcycled into coffee tables and other functional products to maximise their value
Besides waste reduction, MM Galleri also looks into resource conservation. With a workplace culture whereby energy conservation practices are the norm, their Indonesian factory only consumes around 30% of the local industrial area's average for energy consumption, according to their surveys with neighbouring factories. Moreover, they minimise their water usage for their manufacturing processes -- by recycling rainwater collected from a pond in their factory grounds.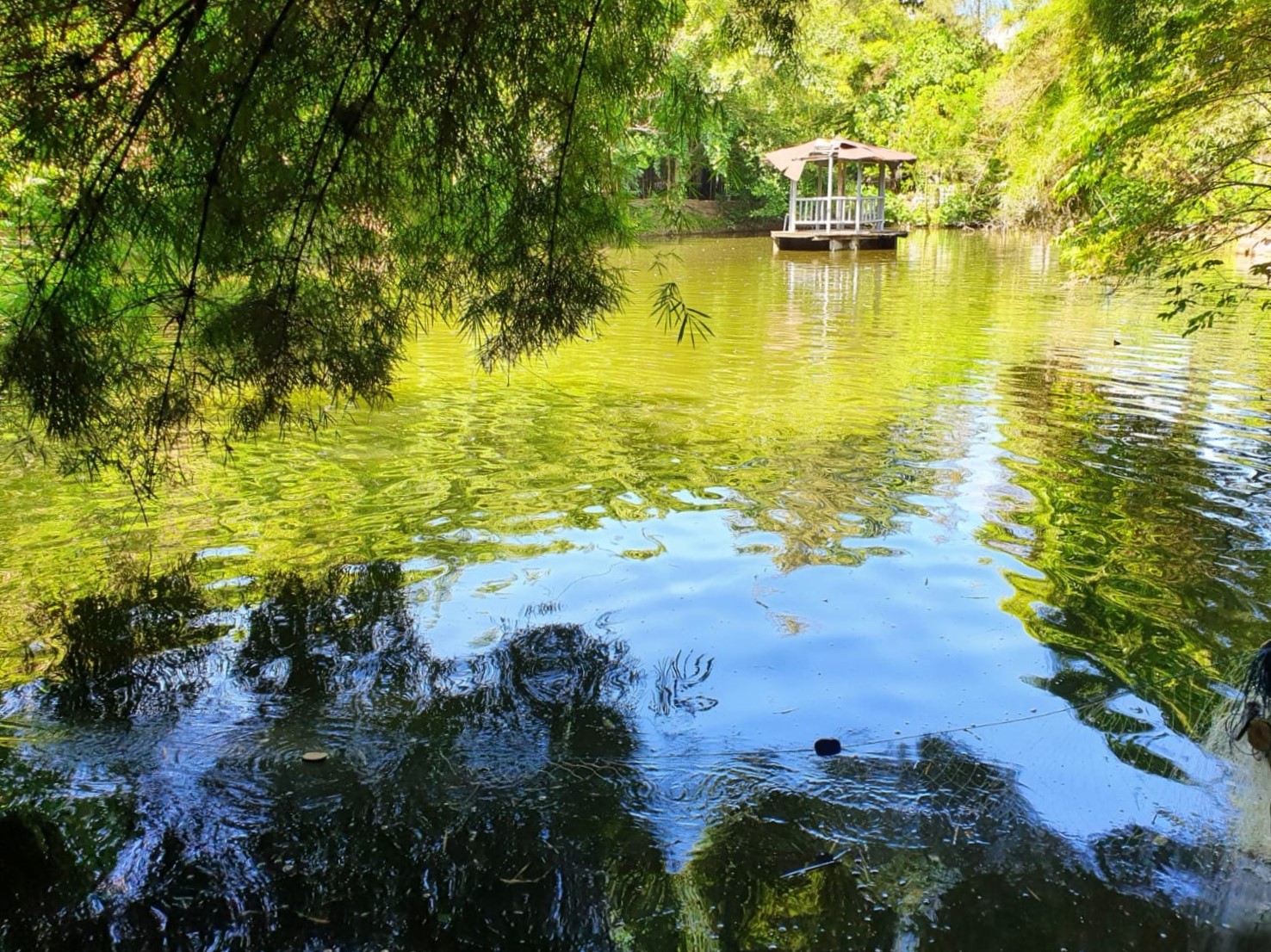 Pond in MM Galleri's factory grounds in Indonesia
Leading in Employee Well-Being & Community Investment for Social Sustainability
In terms of social sustainability, MM Galleri is big on employee welfare and well-being. The Indonesian HQ established a company fund for their Indonesian employees, which is an extraordinary initiative for the local industry. Employees can take out loans from the fund with 0% interest on a needs-basis. For instance, they can use it for family funerals and other personal or family emergencies. Furthermore, the Indonesian HQ has also voluntarily set up a retirement fund for employees, on top of their basic employee benefits.
MM Galleri has also been channelling a portion of their profits to community investment projects. They donate ad-hoc to various non-profit initiatives and organisations. Some of the past projects they have donated to include the construction of religious buildings.
More recently from January to March 2022, MM Galleri participated in the Singapore Breast Cancer Foundation's SHEROes Fundraising Campaign 2022. For the campaign, they upcycled natural marble to create several marble coffee and side tables that were retailed on their online retail platform. All profits went towards the Singapore Breast Cancer Foundation to support the meaningful work that they do.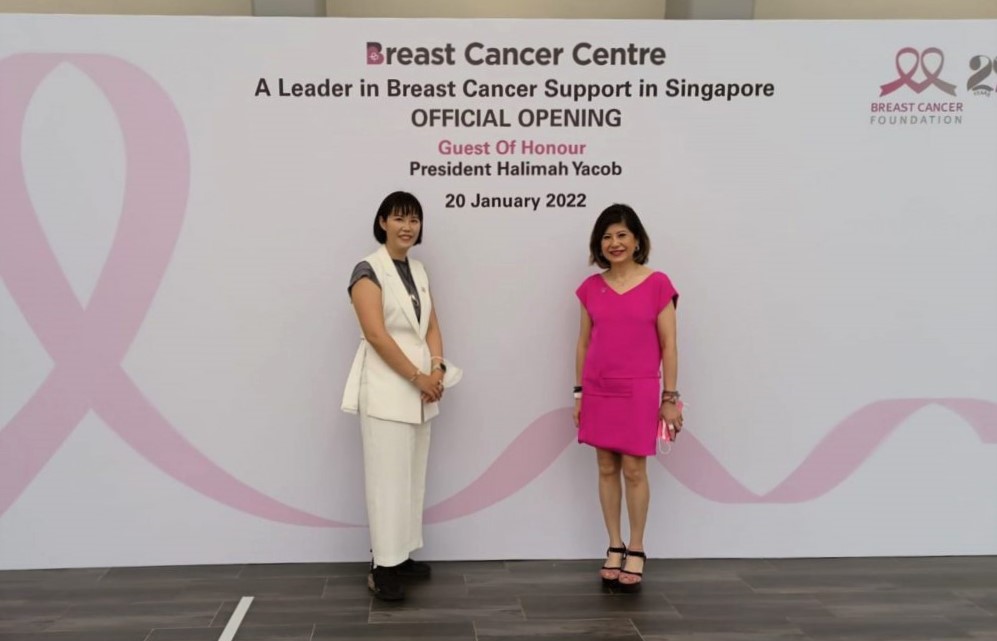 Hillary at the Launch of Breast Cancer Foundation Singapore's Breast Cancer Centre & SHEROes Fundraising Campaign 2022
In a personal capacity, Hillary also actively engages with the community. She leads Lions Club Singapore (Vanda) as President. Her family regularly donates to various orphanages and other organisations as well, reflecting how they value the social impact of giving back to society.
~
To fellow SFIC members who are at various stages of their sustainability journey, Hillary would like to say, "Take small steps and they'll accumulate as you advance along your sustainability journey!
----------------------------------------------------------------------------------------------------------------------------------------------------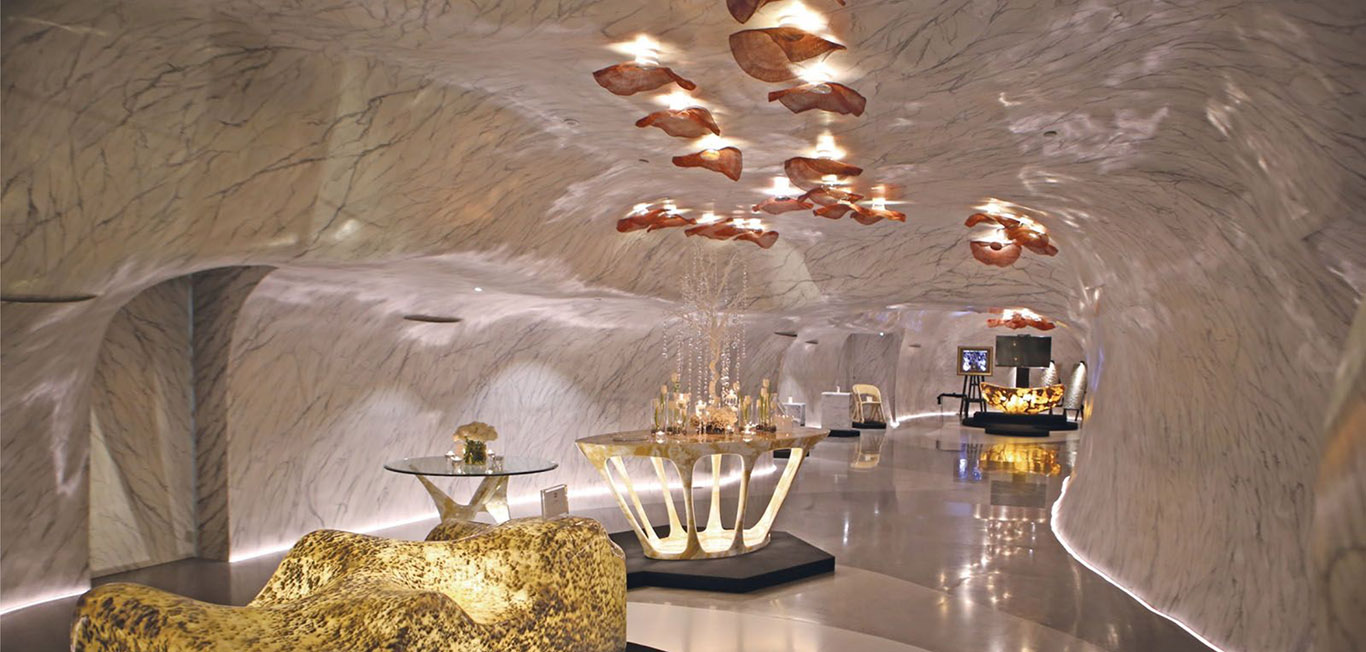 The MM Galleri Marble Showroom in Singapore
Introduction to MM Galleri:
MM Galleri, the Stone Specialist, leverages innovative design to showcase the natural beauty of marble. We use various cutting-edge techniques such as bending marble, state-of-the-art 7-axis CNC, economical 8mm thick marble, and sublime craftsmanship. These revolutionary technologies herald a new world of possibilities on the applications of natural stone in our daily lives.
Based in Southeast Asia, MM Galleri is the leading stone supplier in the region, with 700,000 m2 of stock in stone at any point in time. We have been supplying and fabricating stone since 1992 for residential, commercial, and hospitality projects all over the globe.
For over 30 years, we have made it our mission to continuously innovate and create new applications of stone in our daily lives, be it flooring, kitchen countertops, furniture, a dress, a guitar, or a hat.
As a world-class stone player, we are always updating ourselves when it comes to the latest trends and technologies available in the industry.
Website: https://mmgalleri.com/
Type of Furniture Company: Materials, Components & Services
Sustainability Themes:
Product longevity, waste reduction, more environmentally-friendly materials, (marble) resource conservation, circular economy, employee welfare, community investment
Eco Products & Services:
Offers Lapitec® sintered stone (certified SGBC 3-tick product), 100% made from upcycled marble powder
Products & Services:
Specialises in marble
Offers repair & restoration services for any damage to any natural stones surface
Designs and manufactures custom rattan furniture
Type of Products: Accessories and Decorative Items / Bathroom / Dining / E-Commerce Platform / Kitchen / Lighting / Outdoor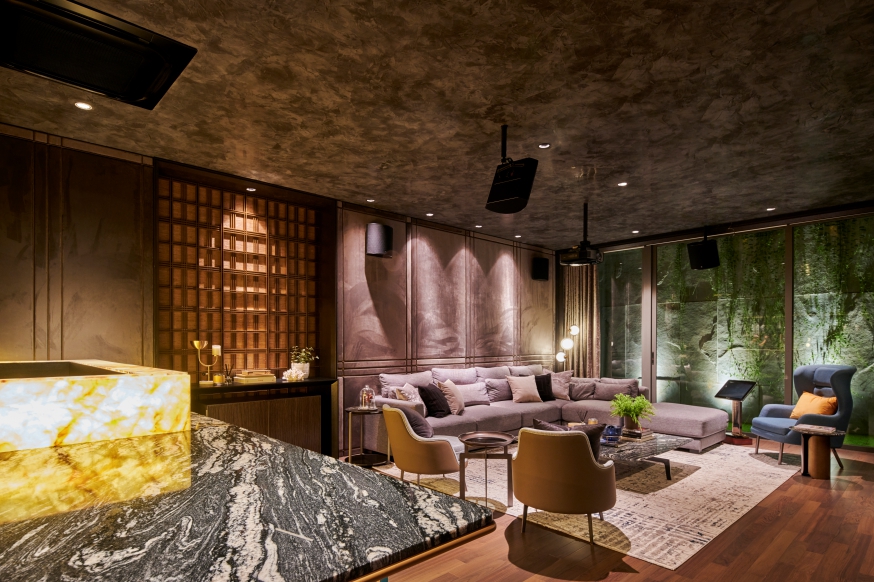 Modern Lounge Featuring MM Galleri's Marble Products
Environmental Initiatives:
More Environmentally-Friendly Materials:

Retails only more eco-friendly natural rattan and long-lasting marble products, as well as Lapitec®

Circular economy:

Upcycles marble offcuts into coffee tables, pebbles for projects, marble dust to be sold as better-quality alternatives to sand & samples for architects
Reuses wooden pallets when transporting goods

Waste Reduction:

Uses their patented Bended Marble Technology to reduce up to 95% of marble waste during carving

Resource Conservation:

Conserves around 80% of marble material by leveraging their technology to cover objects with thin marble slabs, reducing the marble required for each product and the ecological impacts of marble quarrying

Note on Product Longevity:
Social Initiatives:
Employee welfare:

Indonesian HQ offers employees access to a company fund, to be loaned with 0% interest on a needs-basis (e.g. for family funerals)
Indonesian HQ also voluntarily set up a retirement fund for employees

Community Investment
All photos are courtesy of MM Galleri.
----------------------------------------------------------------------------------------------------------------------------------------------------
---