#Sustainability Spotlight: Steven of Sitra
Empowering Employees to Pioneer Holistic EESG Sustainability as a Competitive Advantage
---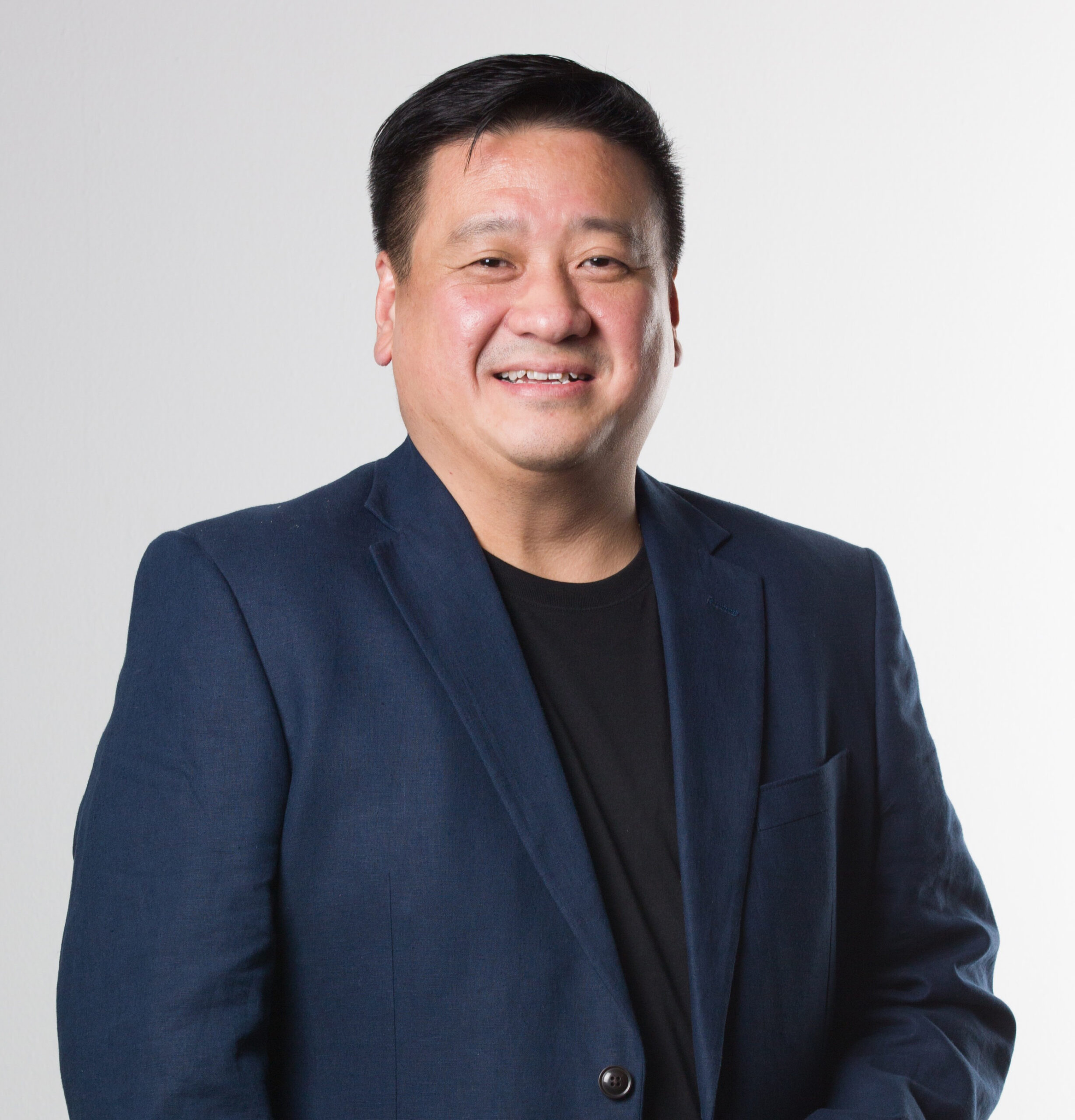 Mr Steven Chew
Executive Director, Sitra Global Pte Ltd
Group Executive Director, Sitra Holdings (International) Limited
Director, Societe 3A (France)
President Director, PT Jaya Raya Trasindo (Indonesia)
Vice President, Singapore Furniture Industries Council (SFIC)
Non-Executive Chairman, SFIC Institute Pte Ltd
Even as a leader wearing multiple hats in both the local and international furniture scenes, Steven still ensures that he sets aside time and energy to advance sustainability in his companies.
From a business perspective, Steven understands sustainability to be the capacity to continue doing business for a long time. This is only possible if we have a more sustainable source of raw materials as well as business and operating processes, which are productive, innovative and sustainable in the long run.
Sustainability is a Core Competitive Advantage
Sustainability drives the business development of Sitra Global and his group of companies by enhancing their brand value and equipping them with a strong competitive advantage.
Thanks to their robust sustainability portfolio, Sitra Global is seen by clients in overseas markets as their 'eyes in Asia' – the timber company that can guarantee that their products that are responsibly produced and priced reasonably. For instance, Sitra Global only source from V-legal aka SLVK-compliant forests, which enables them to meet European clients' requirements for Indonesian timber.
Though Steven focuses on business opportunities in overseas markets, he and his team sometimes take up local opportunities that are aligned to what they stand for as well. For instance, they were more than happy to build Singapore's first FSC-certified deck for Marina Bay Sands in 2008, which is around 10,000 square metres in size.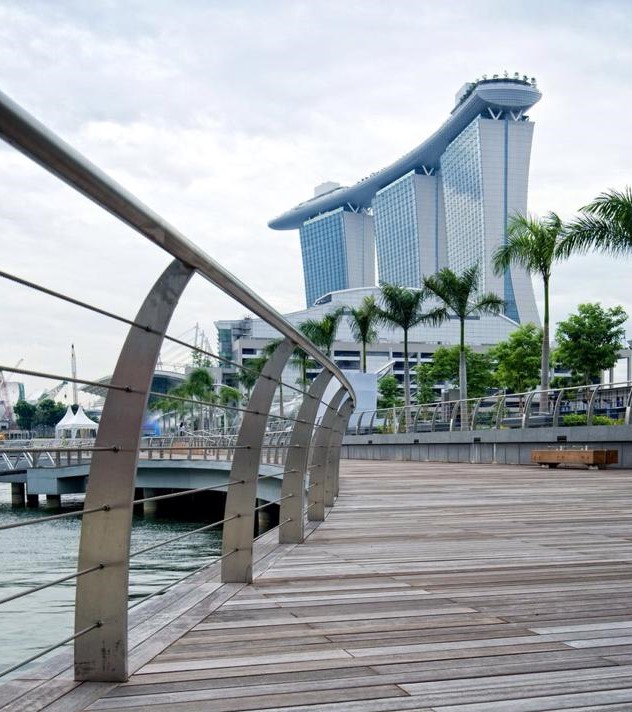 Singapore's first FSC-certified deck at Marina Bay Sands, built by Sitra
To maximise their appeal to clients, Steven shares that companies need to complement their competitive advantage in sustainability with other unique strengths, such as their innovative design capabilities.
Sustainability is Driven by Desire to Build a Responsible Brand
The value of sustainability for business is something that Steven and his team have always been conscious of. Hence, they have been focussing on timber products since the beginning, having identified timber as one of the most sustainable building materials available since ancient times -- provided that due diligence is done to check their origins and chain of custody.
Steven's team further enhanced their sustainability journey in 2006 by becoming FSC-certified in their chain of custody practices for both their trading and manufacturing businesses. In 2008, their French subsidiary added PEFC to their repertoire of sustainability certifications.
Throughout his sustainability journey, Steven has mainly been driven by his desire to build a responsible brand. This desire to do good has been complemented by some of his customers' demand, especially in European markets like Denmark in the company's earlier years.
Waste Management Aligned with Circular Economy is Key
One of Steven's key focal areas for sustainability is waste management. Under this leadership, his team endeavours to maintain 100% utilisation of all their raw materials as far as possible. Small pieces of leftover timber raw materials and treated wood parts that might have been previously infested with insects are reused -- to make small, aesthetic products such as garden tiles and wall panel products.
Wood waste that cannot be reused for making small products is used as boiler feed -- to produce steam that powers their kiln chamber in the timber drying process. Sawdust in their Indonesian factories is collected and sold in the local market to be made into fuel briquettes and other materials.
These circular economy efforts of theirs have been ongoing for more than 10 years, beginning way before the term became more widely discussed in the local furniture scene.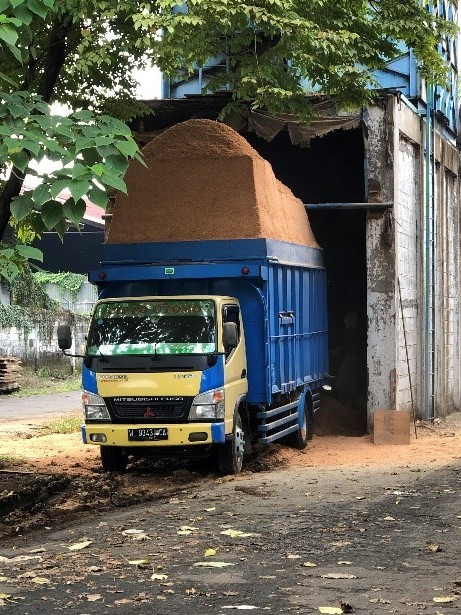 Sawdust in Sitra's Indonesian factories is collected and sold in the local market to be made into fuel briquettes and other materials
Employee Empowerment is Important in Driving Sustainability
Every staff member is key to the sustenance of their respective companies' sustainability initiatives. Each of Steven's small Singapore-based team of 10 are champions of various aspects of sustainability, including one champion for sustainability certifications. Organisations like SCS Global actively engage him, and he then goes on to share the relevant regulatory updates with the entire team.
Another champion takes care of electricity conservation, which involves evaluating the energy data of various Sitra corporate entities and partners around the world. Other champions take care of water and other resources.
The supportive and almost hierarchy-free workplace culture keeps Steven's staff going on their collective sustainability journey as one big family. Steven believes that this is a key reason for their ultra-low turnover rate as compared to the industry norm. Most of his companies' executives have been with them for at least 7-8 years.
Towards the end of every year, his team members are also encouraged to propose social initiatives which the team can support together. Last year, Steven's team decided on donating shoes for the Soles4Souls as well as electrical appliances to underprivileged Friends-in-Need through the Society of St Vincent de Paul (SSVP) Singapore Wishing Tree Project. They have been enjoying this annual tradition and see it as a meaningful form of team bonding as well.
To fellow SFIC members who are in various stages of their sustainability journey, Steven would like to say, "There will be challenges, but take it one step at a time. It's important to treat your team members right and see every one of them on the same level. The implementation of sustainability initiatives takes two hands to clap -- getting the buy-in of employees by including them in the decision-making process is key to advancing sustainability for the company."
-----------------------------------------------------------------------------------------------------------------------------------------------------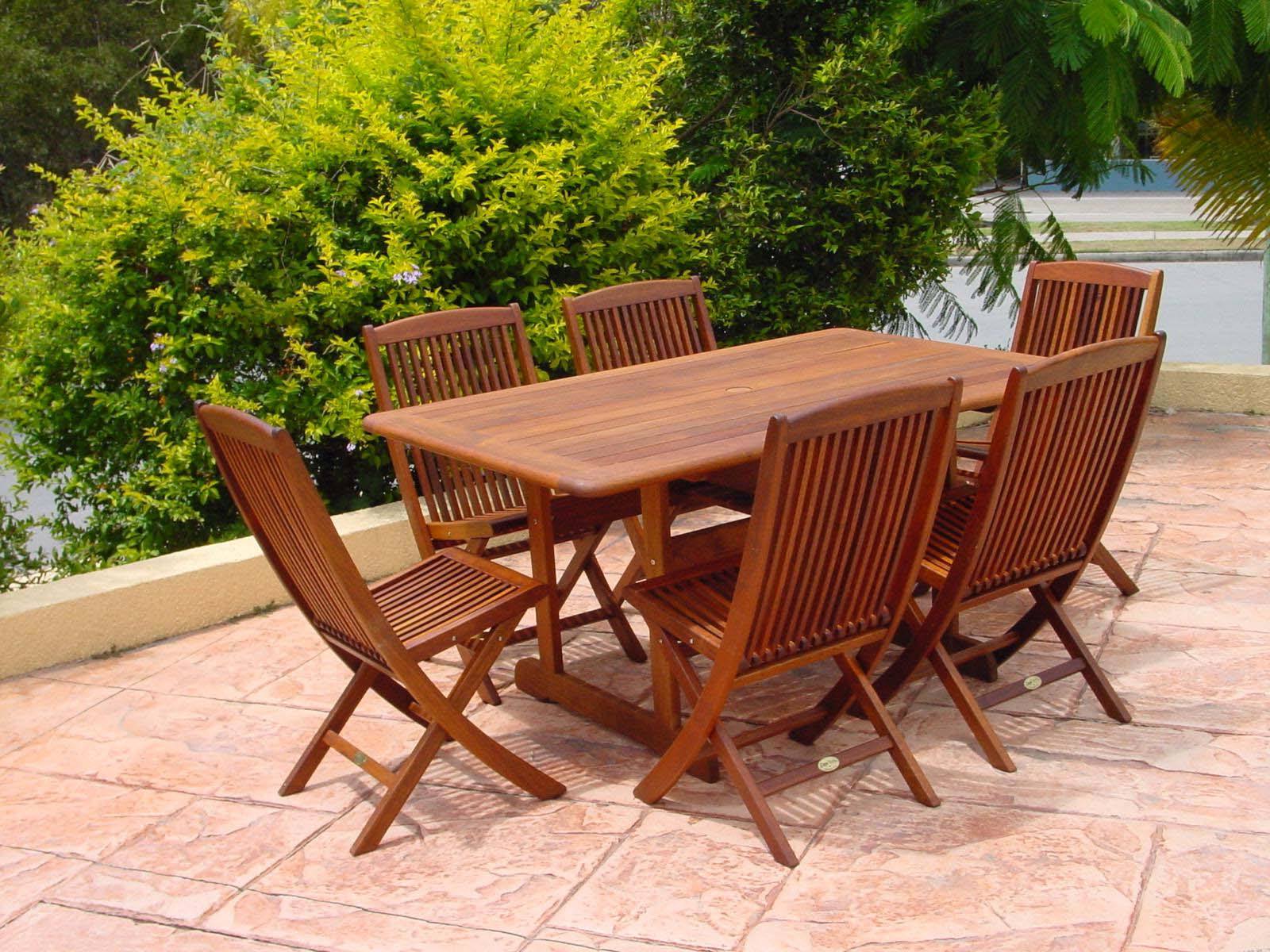 Sitra Gulf Folding Chair and Table
Introduction to Sitra Global:
Sitra Global Pte Ltd is a leading distributor of high quality wood-based products and lifestyle furniture. Its products are categorised into two groups - general wood-based products such as decking, flooring, fencing, door and window components, moulded products by the brand names of COMCIA, DecKING and lifestyle outdoor furniture Pacific.
Cluster: Contract Manufacturing & Manufacturing
Sustainability Themes:
Key themes: Environmentally and socially responsible supply chain (including human rights), circular economy, energy management, water management, community engagement
Company-identified themes:

Economic:

Sustainable business performance

Environment:

Water and energy conservation and emissions reduction
Supply chain management and product responsibility
Waste management

Social:

Employee health and safety
Diversity and equal opportunity
Employee relationship management
Data privacy and protection
Ongoing community engagement

Governance

Compliance with corporate governance
Anti-corruption and anti-fraud
Sustainability Certifications:
FSC (Sitra Global & Indonesia subsidiary), PEFC (French subsidiary) & SVLK
Works with SCS Global Services (SG) and other local third-party certification bodies for other countries for FSC Chain of Custody certifications
Products: Decking, flooring, fencing, door and window components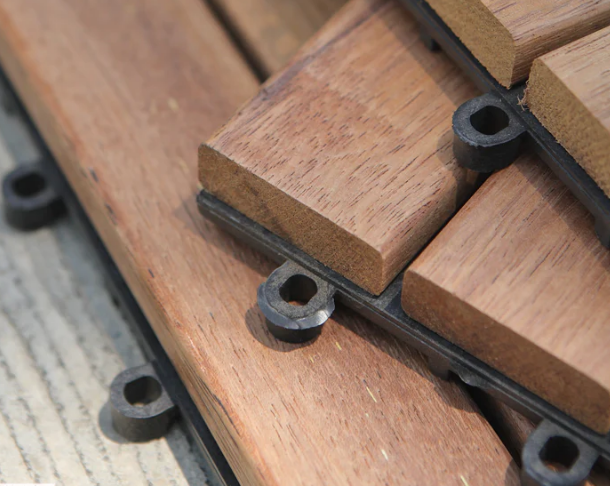 Sitra's Innovative Deck Design
Environmental Initiatives:
Environmentally responsible supply chain:

Has a responsible wood purchasing programme; 100% of their suppliers have relevant environmental certifications like V-Legal , FSC and PEFC

Resource consumption & carbon emissions:

Reduced energy and water consumption intensity and greenhouse gas emission intensity (Scope 1 & 2) in from FY2020-FY2021
Waste management / circular economy:

Reduces paper usage in the office

By publishing electronic annual reports, printing double-sided when printing is necessary & reusing single-side printed papers for non-confidential and draft documents

Recycles 100% of their wood waste

Small leftover timber raw materials are reused to make small products such as garden tiles and wall panel products
Wood waste that cannot be reused for making small products are used as boiler feed to produce steam for the drying of timber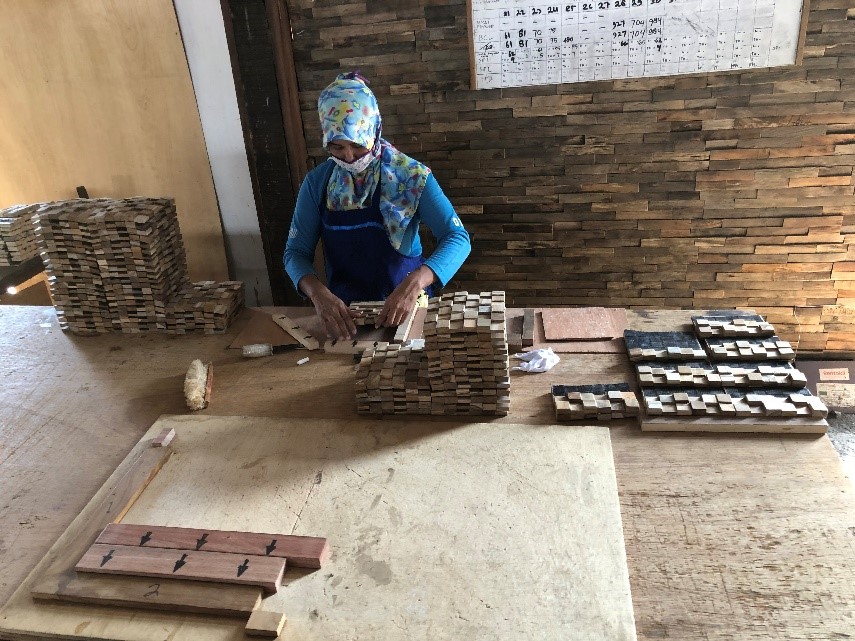 Small leftover timber raw materials are reused by Sitra for their small aesthetic range, which includes garden tiles and wall panel products
Health and Safety:

Signed the Alliance for Action on Sustainable Spaces Low Formaldehyde Commitment Statement
Social Initiatives:
Community engagement:

Donated electrical appliances to underprivileged Friends-in-Need through the Society of St Vincent de Paul ("SSVP") Singapore Wishing Tree Project.
Supported the Soles4Souls movement in driving for the collection of pre-loved shoes for the needy children in developing economies.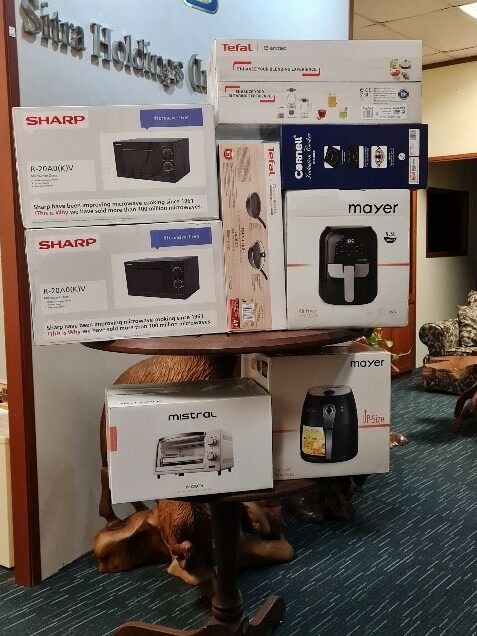 The electrical appliances which Sitra donated to underprivileged Friends-in-Need through the Society of St Vincent de Paul ("SSVP") Singapore Wishing Tree Project
Employee health, safety & well-being:

Maintained zero workplace fatalities or injuries in FY 2021
Has a company policy condemning the discrimination of employees on any grounds.
Maintained zero reported incidents of unlawful discrimination against employees
Visits factories around once a month to engage with overseas employees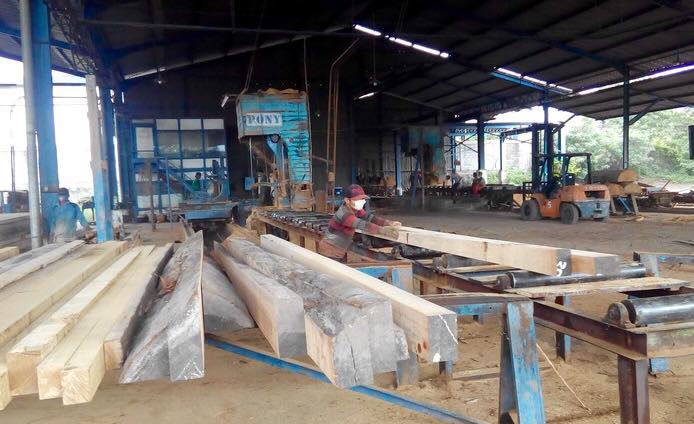 A worker processing timber in an Indonesian workshop
Governance Initiatives:
Sustainability Committee (SC)

The SC comprises of senior management executives and key managers of various functions
The SC is tasked to ensure that the Group's business objectives are in line with our commitments to sustainable development.
The SC is led by the CFO and is responsible for ongoing communication with the Board.
The SC determines focus areas where the Group can have the greatest economic, environmental and social impact, as well as the areas that are most important to the Group's stakeholders.

Materiality

Has a structure in place to regularly update the Group's focus areas for sustainability (aka 'Sustainability Factors' in their report and 'Material Topics' in the corporate sustainability scene)
References each Sustainability Factor's likelihood of impacting the company and company stakeholders and their significance

Sustainable Development Goals (SDGs)


Maps the Group's Sustainability Factors to 9 out of 17 goals
SDG 3: Good health and well-being
SDG 4: Quality education
SDG 5: Reduced inequalities
SDG 6: Clean water and sanitation
SDG 7: Affordable and clean energy
SDG 8: Decent work and economic growth
SDG 11: Sustainable cities and communities
SDG 12: Responsible consumption and production
SDG 16: Peace, justice and strong institutions
Data Privacy

Has a data privacy policy in place and maintained zero reported incidences of data privacy breaches or losses of personal data
Risk Management

Has in place an Enterprise Risk Management Framework (ERM framework) which governs the risk management process in the Group.
Anti-Corruption

Has a confidential whistleblowing channel and maintained zero incidents of corruption or fraud
For more information on Sitra's 2021 Sustainability Performance, please click here.
All photos are courtesy of Sitra Global.
-----------------------------------------------------------------------------------------------------------------------------------------------------
---