#Sustainability Spotlight: Mark Yong of Ewins
Sourcing & Offering Durable, Environmentally-Conscious Products by Default
---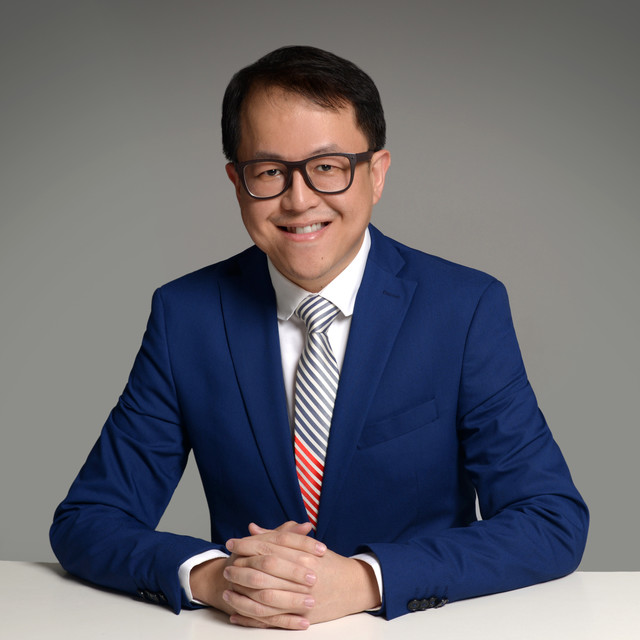 Mr Mark Yong, Executive Director of Ewins
To Mark and his team at Ewins, advancing sustainability has been a natural process. Though they did not actively look into the subject matter from the get-go, it slowly 'crept' into their company as they engaged with overseas markets and learnt more about various best practices for sustainability that they could adopt for their company.
Mark views the pursuit of sustainability as something that cannot be avoided.
"We need to be responsible to our employees, stakeholders, and the world we live in. Besides, sustainability can contribute to the viability and appeal of businesses, with the right range of long-lasting products procured in the right manner."
As demands for sustainability alignment from multiple stakeholders increase, regulatory advisories evolve and customers become more discerning, it is important to keep ahead in the market by having more sustainable product designs and offerings on hand.
Sourcing & Offering Durable, Environmentally-Conscious Products
As Ewins imports around 80% of their product offerings from Spain, Germany and Italy, these products already align with higher environmental standards like that of low formaldehyde, as part of European market requirements and industry norms. Sustainability is a key focus in many European factories, which are usually ISO 14001 (Environmental Management Systems) certified.
For all of Ewins' timber surfaced panels, wood used in production is either FSC or PEFC certifiable. Ewins' PARKLEX PRODEMA range of timber-surfaced panels uses wood obtained from FSC or PEFC certified forests. Its environmental impact is measured through a Life Cycle Assessment (LCA) and communicated to stakeholders through an Environmental Product Declaration (EPD).
On top of being produced in a factory that is certified ISO 14001 for its environmental management system, PARKLEX PRODEMA has also implemented an ISO 14006 eco-design management system to identify areas of improvement in sustainability.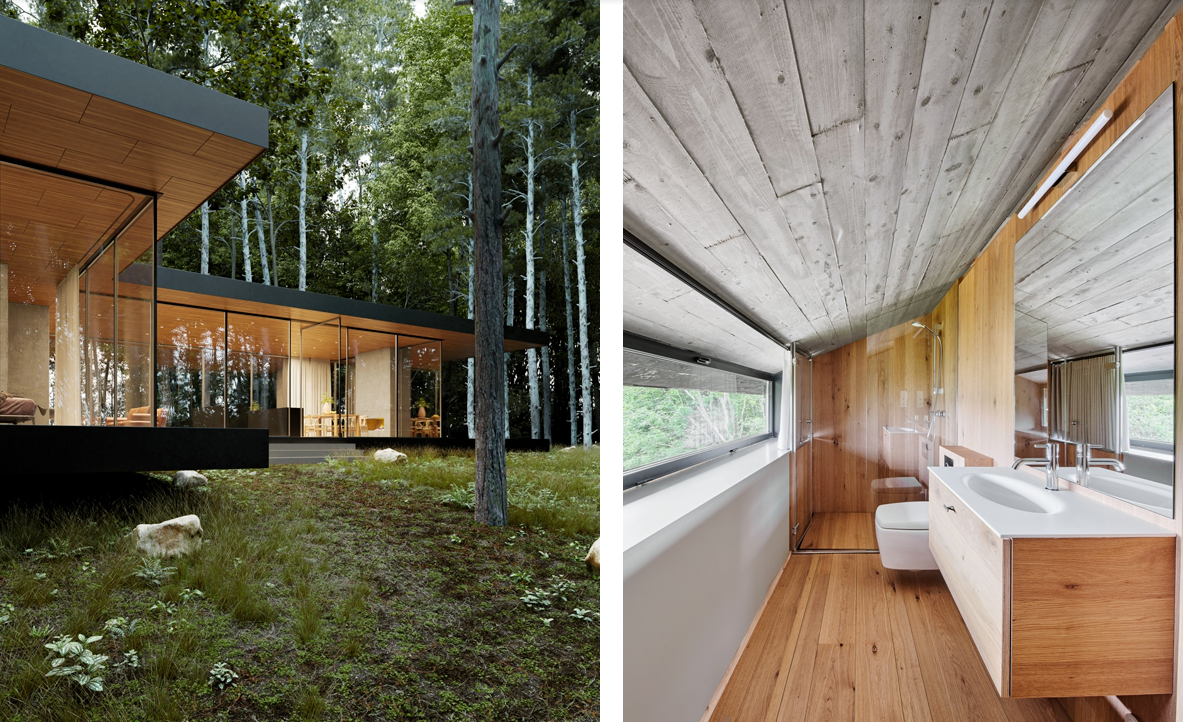 Ewins' PARKLEX PRODEMA timber-surfaced panels for interiors and exteriors
Ewins' system wardrobes & sliding doors use profiles made of aluminium, which is extremely durable, and has one of the highest recycling rates amongst different materials.
To further extend the life cycle of their products, Ewins provides an option for customers to reconfigure the system wardrobes that they purchase from Ewins when they renovate their homes for a refreshed look, or when they relocate. Even though the proportion of customers who have utilised this service is less than 5%, this figure may increase in the future when more consumers seek options that combine aesthetics, flexibility and their wish to support a circular economy.
For Ewins' wardrobe systems, customers can add modules to suit their changing spatial needs as the wardrobe components and accessories can easily be repositioned or removed.

Ewins' Raumplus System Wardrobe (Virtual Showcase)
All of Ewins' imported panel materials are of E0 standards – one of the highest formaldehye emission standards in Europe. As Ewins is preparing to enter the Japan market, the team is further tweaking the relevant formula in collaboration with their suppliers to meet Japan's even more stringent F Four-Star low formaldehyde, toxicity, fire and other standards.
Moving forward, for social sustainability, Ewins is exploring more inclusive, elderly-friendly furniture, in light of the aging populations in both Singapore and Japan.
------------------------------------------------------------------------------------------------------------------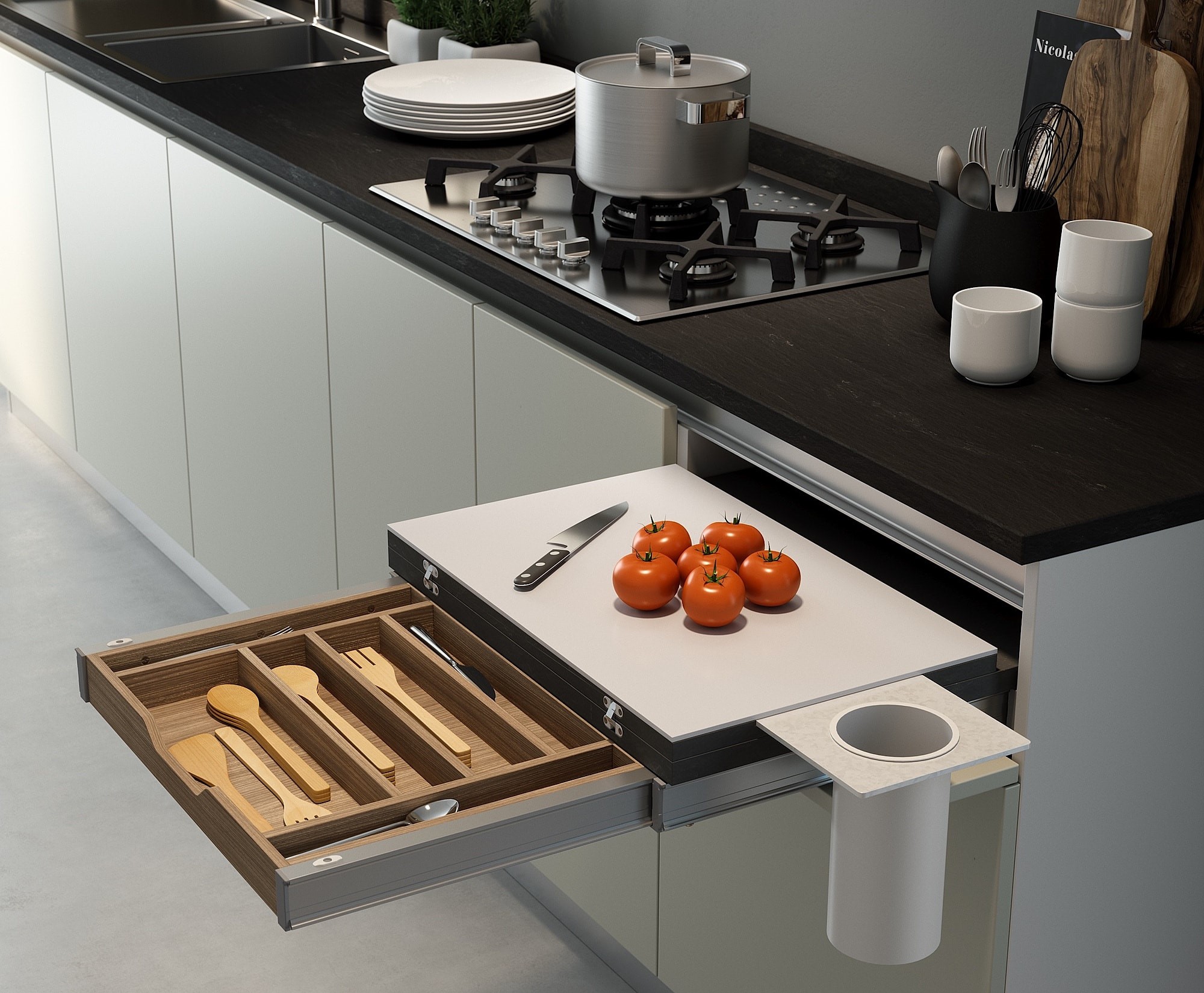 Ewins' ATIM COOK
Website: http://www.ewins-group.com/
Type of Furniture Company: Materials, Components & Services (MCS)
Introduction to Ewins:
Ewins, a Singapore-based company founded in 1967, is a leading distributor of furniture components and fittings, innovative surface materials and architectural hardware. Ewins' very own flagship brands Veromobi and Casa are exported to some 20 countries worldwide.
Sustainability Themes:
Environmentally responsible sourcing (some products), product longevity (some products)
Sustainability Certifications:
E0 (extremely low formaldehyde; all panel products)
ISO 14001 (environmental management systems for main partner factories)
ISO 14006 (eco-design management system for PARKLEX PRODEMA panel range)
PEFC- / FSC- certified timber are available upon request
Products:
Bedroom / Components / Kitchen / Office / Systems
Specific Eco Product & Service Lines:
PARKLEX PRODEMA's timber-surfaced panels are made from real wood sourced from PEFC and FSC-certified forests. They have a resistant PVDF film that protects them from all weather conditions, creating a maintenance-free product. The PVDF exterior is also anti-graffiti and non-stick, which protects the panel from organic matter and reduces the build-up of dust and dirt from air pollution.
The environmental impact of PARKLEX PRODEMA panels is measured through their Environmental Product Declaration (EPD). A Life Cycle Assessment (LCA) of the product is carried out in order to create its EPD.
PARKLEX PRODEMA products are manufactured in facilities that have implemented an ISO 14001 environmental management system. In facilities where product design is carried out, PARKLEX PRODEMA has implemented an ISO 14006 eco-design management system to identify areas of improvement in sustainability. (Source)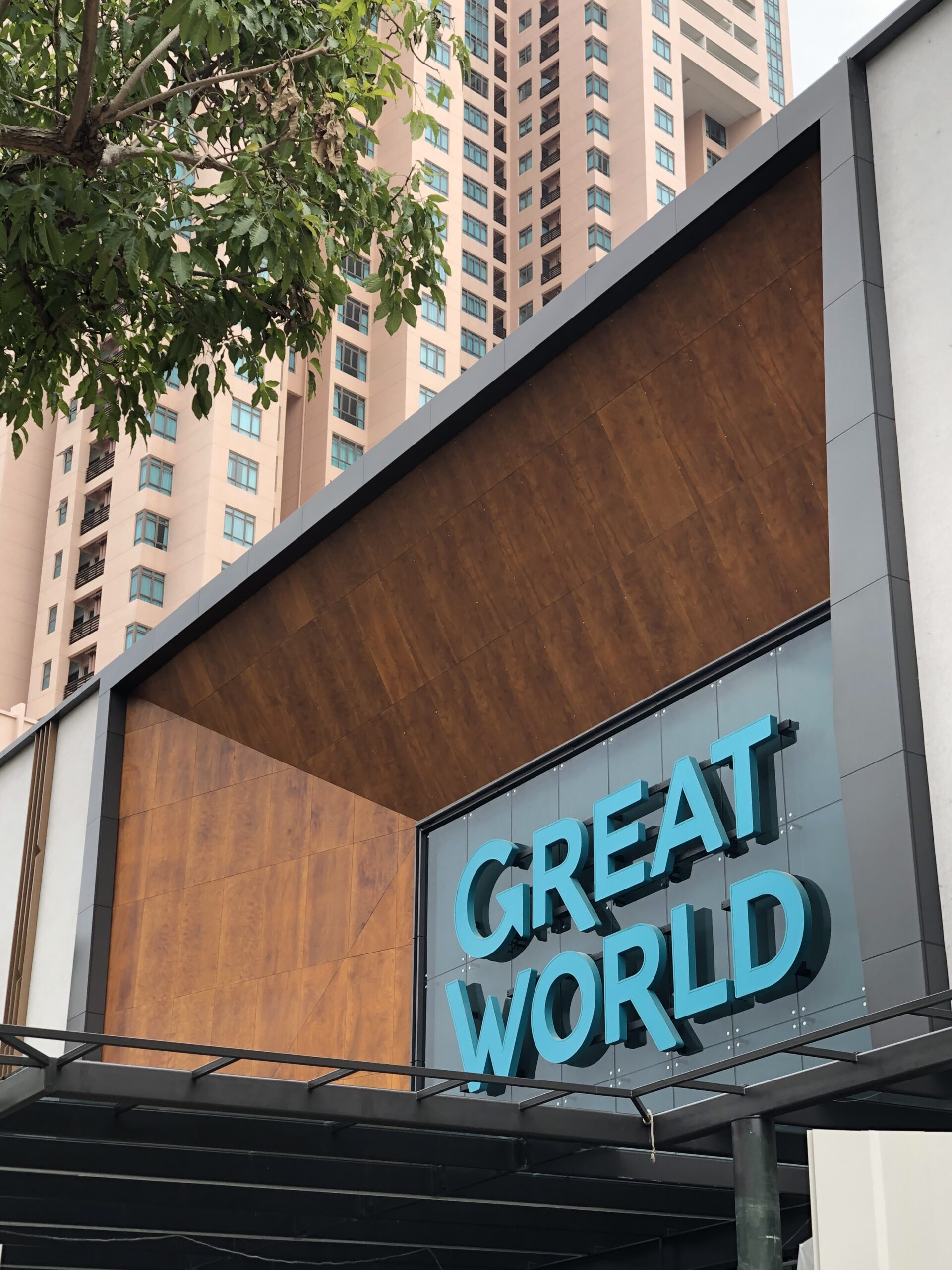 Ewins' Parklex Prodema Timber Facade installed as exterior cladding in Great World City
Environmental Initiatives:
Signed the Alliance for Action on Sustainable Spaces Low Formaldehyde Commitment Statement.
Sources for durable, modular products with a commercially viable recycling market to extend their product life cycle as far as possible.
Future Environmental Plans
Environmental: Working towards meeting the Japanese F Four-Star low formaldehyde standards – the most stringent standard in the world.
Social: Exploring more inclusive, elderly-friendly furniture.
All photos are courtesy of Ewins unless otherwise stated.
---------------------------------------------------------------------------------
---