#Sustainability Spotlight with Sam of ipse ipsa ipsum
Leading a sustainability-centric company with ikigai
---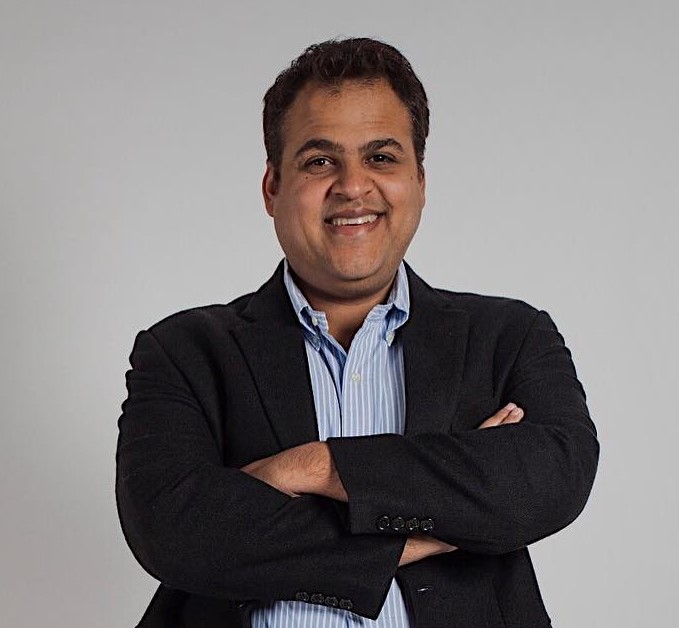 Saurabh Mangla (Sam), Founder of ipse ipsa ipsum
Saurabh Mangla, also known as Sam, heads one of Singapore's most unique furniture makers and retailers -- ipse ipsa ipsum. With sustainability and heritage at the core, Sam leads ipse ipsa ipsum in pursuing sustainability across five pillars.
1. Crafting Better Lives (Community Investment)
ipse ipsa ipsum runs an arts & crafts centre in the rural village of Dingapur, India. The centre aims to provide local artisans access to modern infrastructure that would otherwise not be available for them, so that they can hone and bring their craft to new heights.
ipse ipsa ipsum also runs a Scholars' Programme, which recognises artisans for their achievements and supports students in pursuing more advanced education and job opportunities.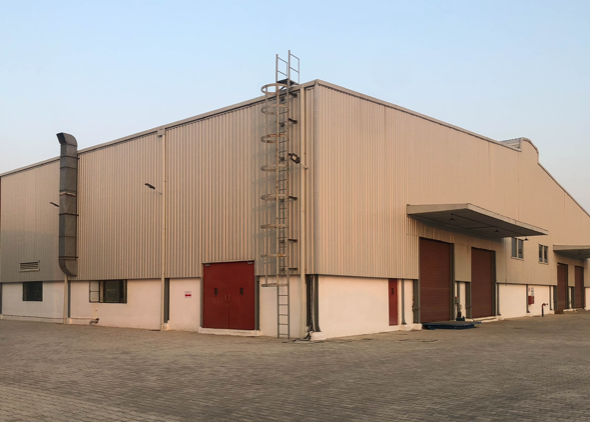 Arts & crafts centre in the rural village of Dingapur, India
2. Customised for You (Mindful Consumption)
ipse ipsa ipsum wants to drive a movement to facilitate a return to slow furniture, where makers are introduced to customers and their crafting process is appreciated. They want to make purchasing furniture an experience with a human touch, not just a transaction for products that are easily discarded.
If customers' furniture products are imbued with a human touch and even memories that are special to them, they would want to keep them for a long time to come. For instance, ipse ipsa ipsum customised a moon flower lamp for a client who spent all of his childhood in Tiong Bahru. The lamp casts a tile stencil design on the wall when lit, which can remind him of the happy, nostalgic memories he had of playing along the tiled streets.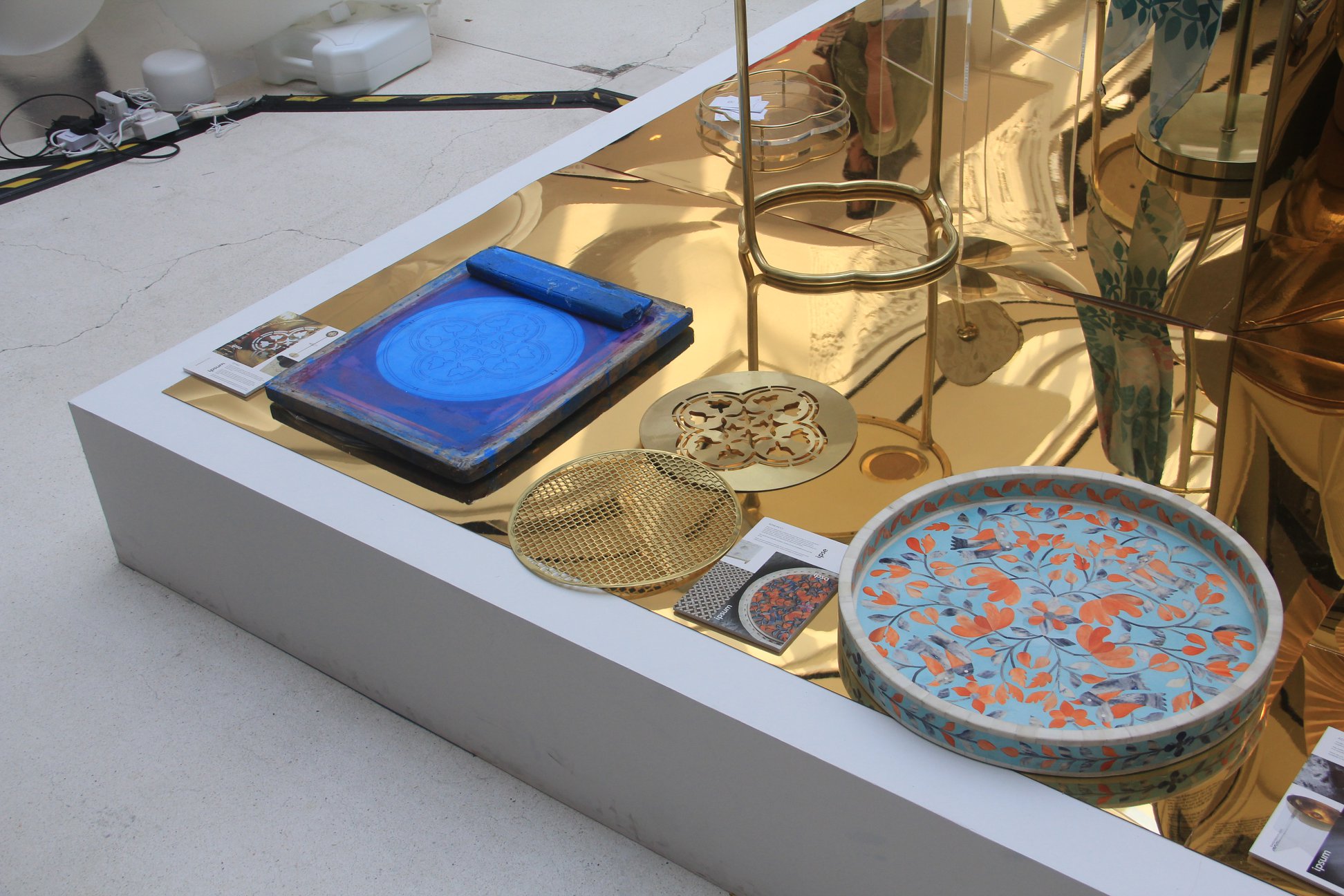 Components used for the Moon Flower Lamp and Peranakan Floral Bone Inlay Side Table
3. Affordability & Accessibility (Accessible Luxury)
ipse ipsa ipsum is trying to change how luxury is perceived – sustainable products from waste can be luxurious, and luxury can be affordable and accessible too! By owning the supply chain, they are better able to offer precious stones and other materials to customers at a more affordable price.
Currently, they are working on extending their offer of affordable luxury to the international market, with a focus on bringing the rich culture and heritage of Singapore and Asia luxury to the UK and other countries.
4. Materials that Matter (Circular Economy & Environmentally-Friendly Materials)
ipse ipsa ipsum commits to using waste materials as far as possible, so that they don't need to utilise more of the earth's resources to craft new furniture products. More than 70% of their company's materials are from waste materials or recycled materials, like recycled yarn, leather offcuts and cleaned bones that would otherwise be discarded by butchers for bone inlay designs. The team has also been upcycling aircraft parts and materials into furniture for their recently launched collaboration with Singapore Airlines (SIA).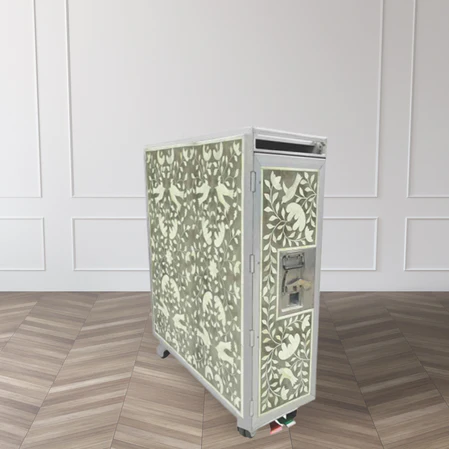 Stylo Milo Bar Cart upcycled from SIA's galley cart and refurbished and redressed with Ipse Ipsa Ipsum's Peranakan-inspired batik bone-inlay
Furthermore, they commit to using only reclaimed wood for their wood products.
To promote more conscious and innovative ways of utilising waste material, Sam appointed a waste manager in their factory in India to identify what materials can be reused. This has given birth to the company's Henderson range, which are put together with upcycled, small wood offcuts.
Besides waste material, ipse ipsa ipsum is also looking into new, fast-growing and more environmentally-friendly materials like mycelium and agricultural byproducts like pineapple leaf fibres. They have recently also started to offer products made from natural fibres like jute, hemp and cotton.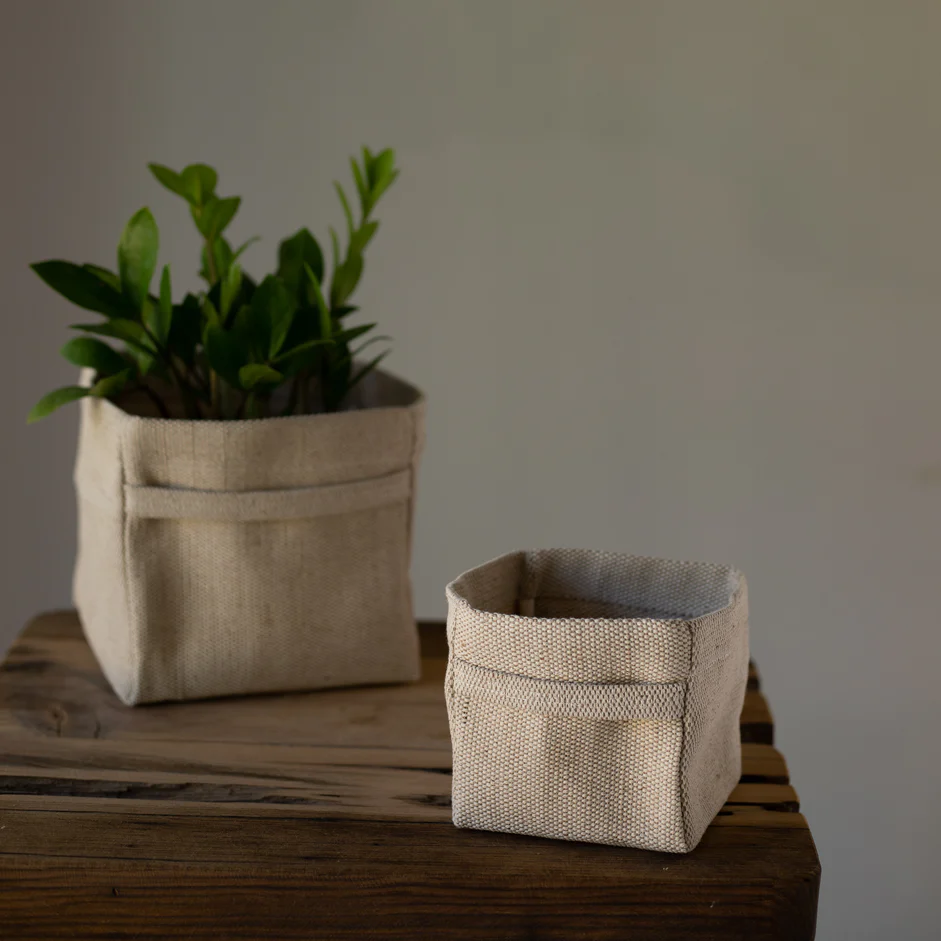 Juco Box Planter with Thin Handles, made from a jute-cotton blend
5. Made to Last (Product Longevity)
Last but not least, ipse ipsa ipsum ensures the quality and collection value of each and every piece, so that they can be treasured them for a long time to come.
~
Pursuing sustainability from the get-go
Upon their founding in 2016, Sam had already envisioned ipse ipsa ipsum as a shining beacon that will advance sustainability and inspire other furniture companies to build on the growing sustainability movement in the local
Sam saw the need to advance sustainability to combat the increasing scarcity of resources. The world's intensifying resource shortage has caused stainless steel prices to go up significantly, exacerbated by dynamic geopolitical conditions and growing populations with increasing socio-economic needs.
Six years on, Sam's passion in pursuing sustainability is still going strong. He shares that ipse ipsa ipsum is his ikigai -- his baby that combines his passion, what he's good at and what the world needs all into one. Sam is driven by his desire to go beyond just existing as a company owner -- he wants to become a driver of change for good. He wants to add value to the world by pioneering what he coins 'humane luxury' – luxury with humanity.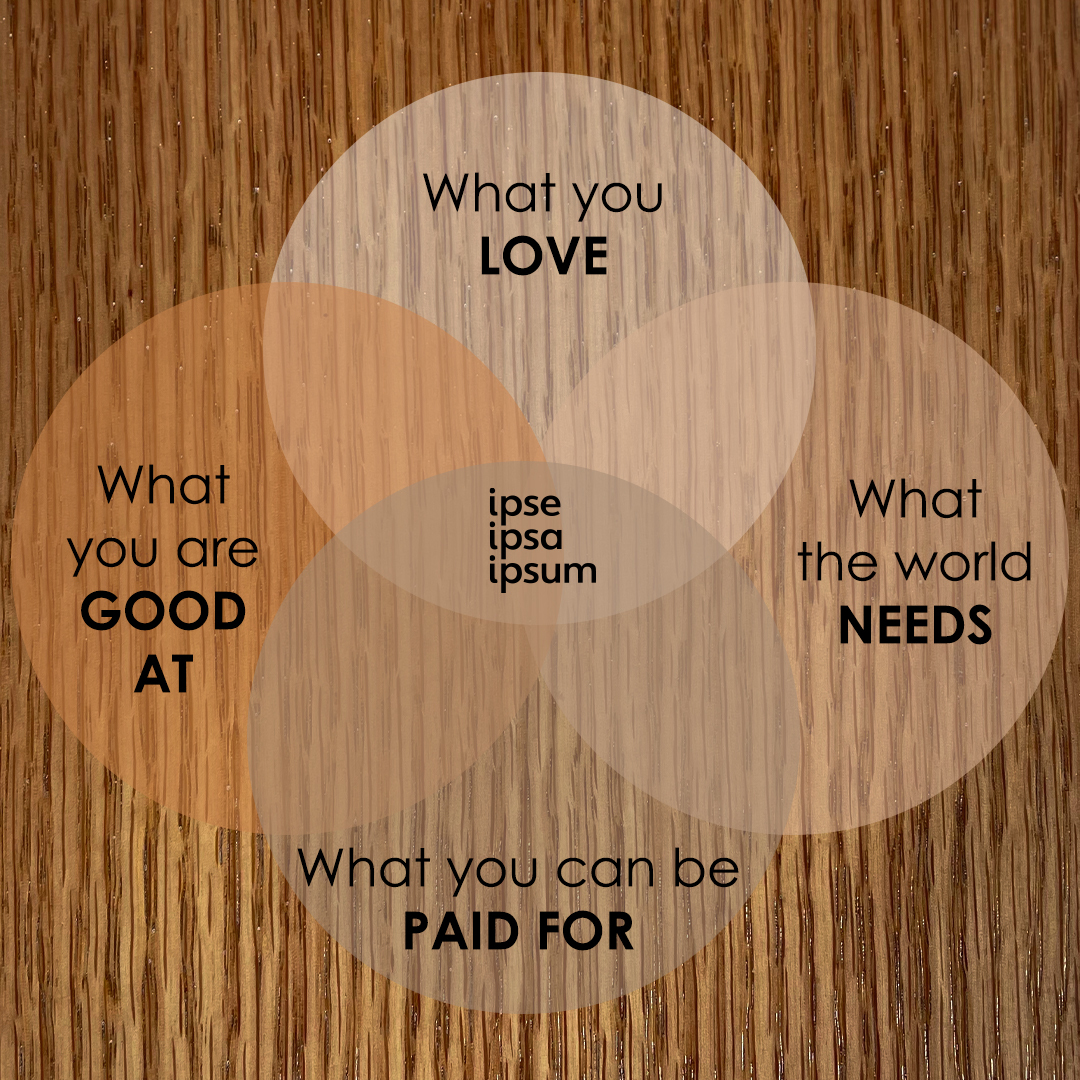 ipse ipsa ipsum is Sam's ikigai
Sam's ikigai has spurred him to keep progressing along his sustainability journey over the past few years. To fellow bosses who are worried about burning out along the way, he shares, "If you can develop your business into one that aligns with your ikigai, you'll be better able to sustain yourself throughout the challenging yet rewarding road ahead!"
-----------------------------------------------------------------------------------------------------------------------------------------------------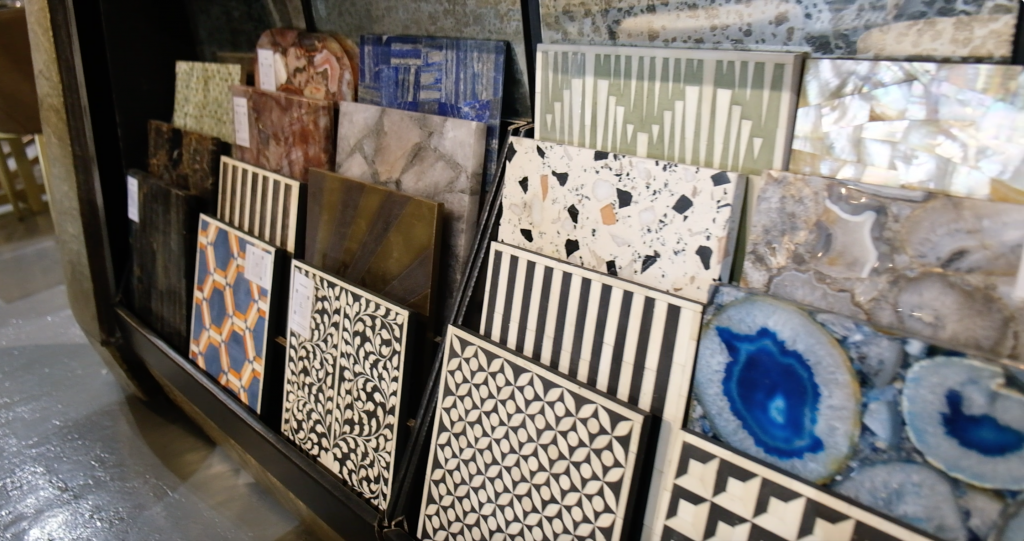 Material bar with a wide spectrum of designs and colours at ipse ipsa ipsum's showroom
Introduction to SAM & SARA:
Headquartered in Singapore in 2009, the company upholds the legacy of a 40-year-old business -- founded in 1972 by Colonel S. Mangla after his retirement from the 1st Gurkha Rifles Regiment. The enterprise began life as a humble trade to outfit the Indian Armed Forces with quality silverware. From the onset, they pride themselves on upholding and preserving Asian traditions, techniques and craftsmanship in all their creations.

SAM & SARA is known today as a B2B specialist in the ideation, design and manufacturing of home accessories and furniture for discerning international customers and consumers.

Under SAM & SARA, the B2C brand ipse ipsa ipsum was launched in 2016. 'Ipse ipsa ipsum' means 'himself, herself and itself' in Latin and celebrates individuality and the power of choice. The brand was born out of a desire to create customised, handcrafted furniture and accessories that are luxurious yet accessible. Their diverse collections are well-designed, high quality and competitively priced. ipse ipsa ipsum's ability to work with unusual materials and commitment to continuous research on new processes enable them to raise the bar of handcrafted furniture.
Cluster: Manufacturing & Retail
Sustainability Themes:
Circular economy (upcycling/recycling), environmentally-friendly materials, health & safety, community investment
Selected Sustainability-Centric Product Features: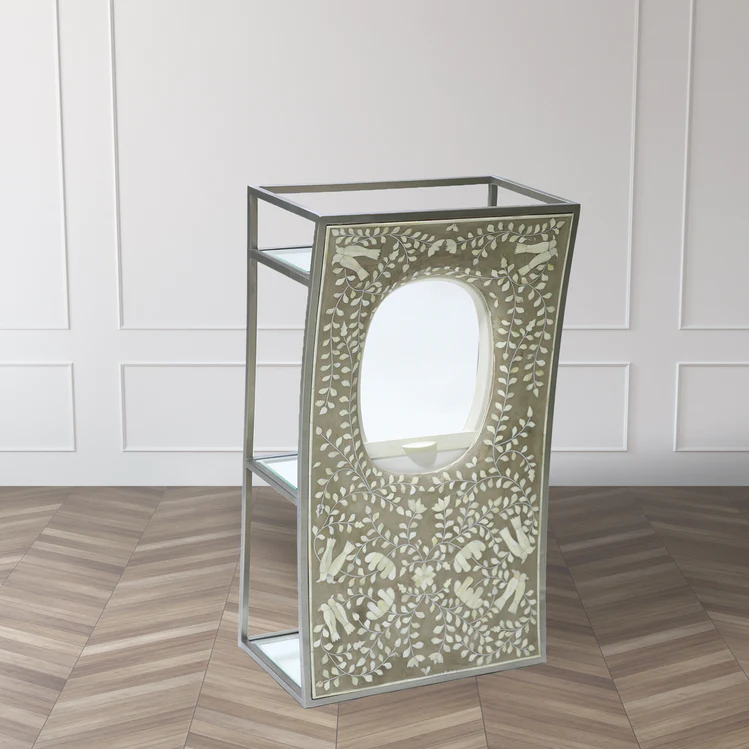 Window Display Cabinet (Circular economy)

There is much romance associated with looking through aircraft windows, from the mesmerizing sight of the floating clouds in the sky, to the excitement of landing in a new destination. The Window Display Cabinet is upcycled from actual aircraft fuselage to create an elegant shelf that brings about the wonderful memory of travelling.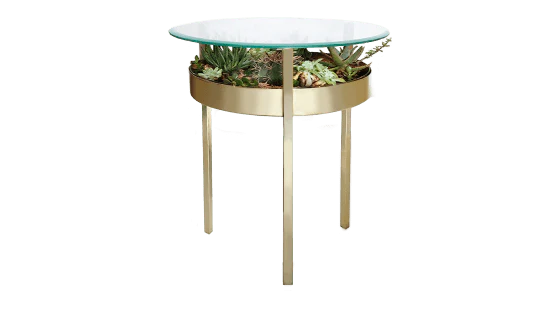 MacRitchie Side Table (Biophilic design)

Elegant and chic, the MacRitchie side table is an endeavour to blur the boundaries between our natural environment and interior spaces. The side table comes with unique clay pellets that have been designed to retain water, so you only have to water once a month.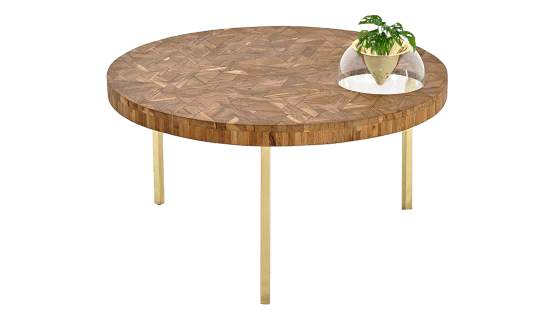 Henderson Self Watering Plant Coffee Table (Circular economy & biophilic design)

The Henderson Coffee Table is part of a series of sustainable designs that uses off-cuts to create a unique pattern. Not only does it reduce our total output, it is also fitted with our self-watering Aqua Orb, the fuss-free solution to introduce greenery into your home.

For a video tour of other products, check out this

feature by Enterprise SG.
Environmental Initiatives:
Circular economy (upcycling/recycling)

Uses waste or recycled materials (e.g. recycled yarn and leather offcuts) as far as possible, which now makes up for over 70% of the materials they use

Upcycles animal bones from butchers that would otherwise be wasted into statement bone inlay home décor and furniture pieces.

Began retailing furniture upcycled from aircraft parts and materials, which have been sourced from retired Singapore Airlines (SIA) passenger aircraft, in Jan 2022.

Uses only reclaimed wood in their furniture pieces.

Appointed a waste manager in their factory in Dingapur, India, to identify what materials can be reused (e.g. small wood offcuts, which can be upcycled into new Henderson tables and other products)

New environmentally-friendly materials
Health & safety

Processes fabrics with non-toxic vegetable dyes

Signed the Alliance for Action on Sustainable Spaces Low Formaldehyde Commitment Statement
Social Sustainability Initiatives:
Collaborates with local (SG/Indian) designers

Invests in an arts & crafts centre in the rural town of Dingapur, India, for local craftsmen to gain access to modern infrastructure and hone their craft

Runs the ipse ipsa ipsum scholars' programme, which recognises artisans for their achievements and financially supports students in pursuing more advanced education and job opportunities
Sam and students in the ipse ipsa ipsum scholars' programme
Note: All photos are courtesy of ipse ipsa ipsum.
-----------------------------------------------------------------------------------------------------------------------------------------------------
---